Lesb1an Threeway Fighting f0r T0tal D0mination and Humiliation!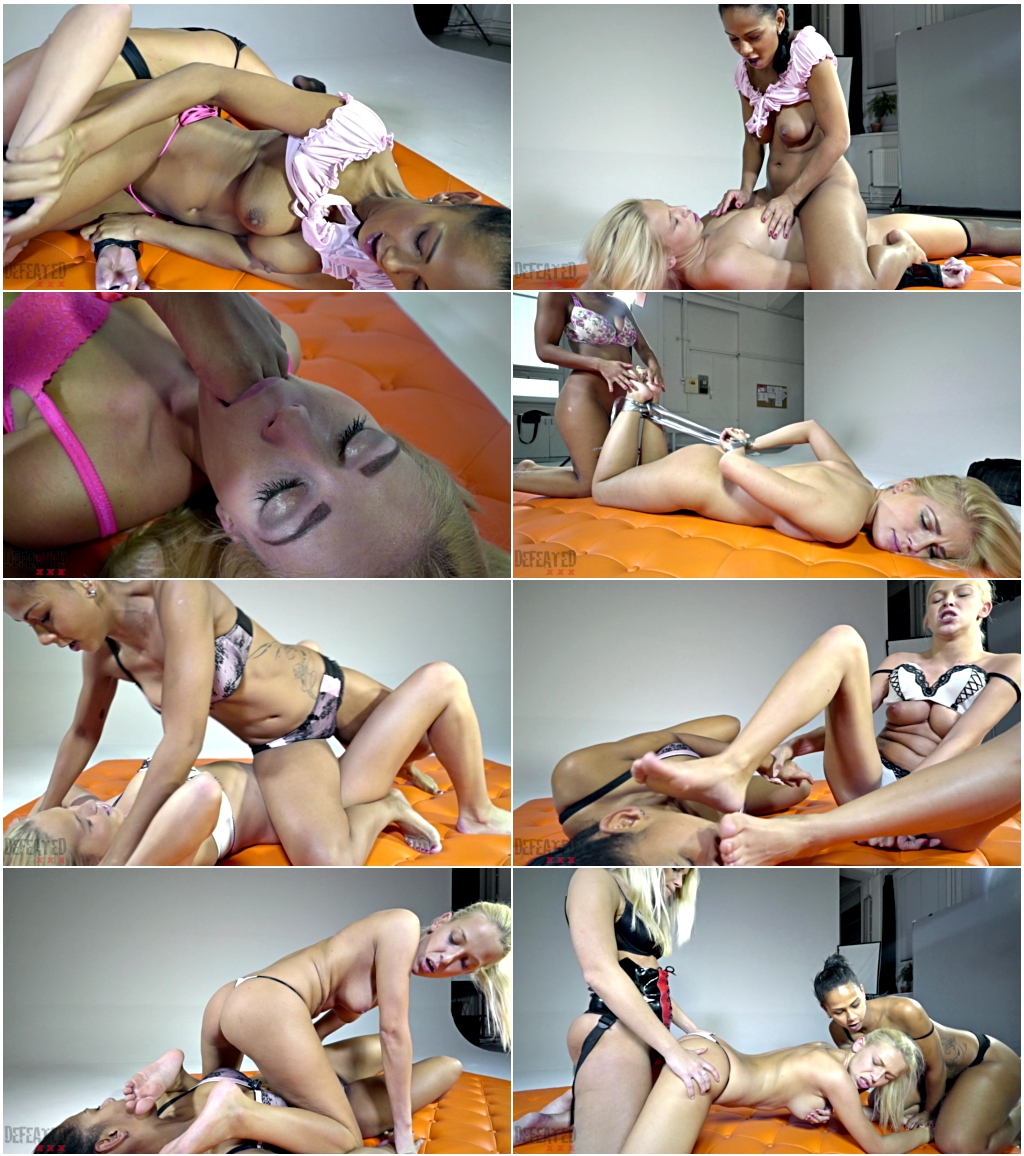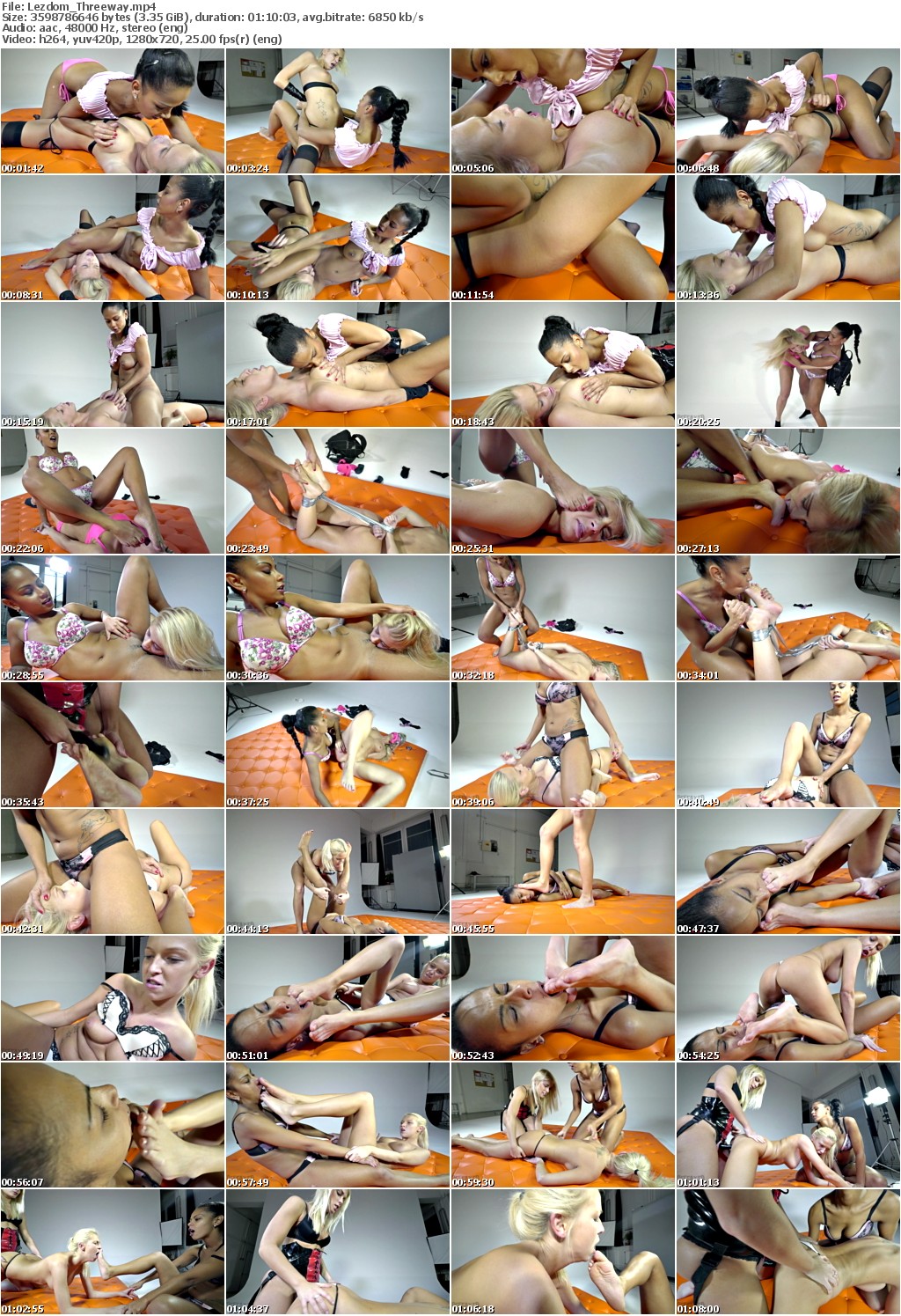 Karol and Isabella now have a grudge to settle. They face up ready for a catfight, both girls really want to hurt and humiliate each other.
Isabella takes control initially and inflicts some painful breast attacks on Karol. Karol fights back and soon returns the punishment in equal measure to Isabella.
But as the fight develops Isabella proves to be the stronger, using her powerful thighs she has Karol exactly where she wants her, caught in various scissor holds.
Now dominating Karol, Isabella then starts using Karol to pleasure herself, whilst still inflicting pain on the helpless Karol. When Karol does find the strength to fight back, Isabella shows who's boss, using a strapon to deliver the ultimate humiliation.
Sweetcat come into play, really angry with Isabella for the humiliation of her girlfriend.She's really confident on herself, but Isabella is stronger than her.
Sweetcat came there to have a revenge, but what she had is a really humiliating defeat,before being – after being threatened and blackmailed about the sort of Karol and after being tied up and blind folded with tape – forced to lick Isabella's feet, pussy, getting her feet fucked by Isabella's pussy, having her feet fucked by strap on, and then fucked by Isabella's Strap on.
Then Karol comes into play again.
It's time for her revenge now….
But as hard she tries, she can't beat Isabella.
Isabella still control her for the entire match, forcing her to lick her pussy and to make her cum… Isabella now has her orgasm… and now Karol understand her weak point.
She begins to kick her pussy, before crush her cunt with her feet!!
That's sends her to knockout!!!!
Now Isabella is really weak, and Karol cruelly enjoys her at her feet.
Karol forces Isabella to lick her sweaty feet for a long time,
time to be satisfied that her revenge is done.
Sweetcat comes into play now again…
but she changes the tables!!!
She understoods that she loved to be with Isabella….
and she sends Karol KO with Hand over mouth!!!
Karol awakes really weak now… the tables are changed again,
and this time in Isabella's favour again.
Isabella need to take her revenge now, and she's not just force Karol to lick her feet and pussy…
She does that while she's fucked from Sweetcat!
Including:
Fighting,Cuntbusting,Belly Punching,Nipple playing,Nipple Biting,Forced feet Footjob,Bondage,Foot gets fucked,Forced Pussy licking,Forced Orgasms,Forced Foot Licking,
Strapon action
Language is ENG
Category: LESBIAN DOMINATION
Related Categories: FEMALE WRESTLING, LESBIAN, STRAP-ON Keywords: fighting, cuntbusting, belly punching, nipple playing, nipple biting, forced feet footjob, bondage, foot gets fucked, forced pussy licking, forced orgasms, forced foot licking, strapon action
tags:catfight,lesbian domination,lezdom,female wrestling,Scissors,humiliation,submission,female fighting,ring wrestling,facesitting,foot worship,strapon
Info :
Size: 3.35 GiB
Duration: 01:10:03
Resolution : h264, yuv420p, 1280×720, 25.00 fps(r) (eng)
Format: MP4
Download – Lezdom_Threeway.part1.rar
Download – Lezdom_Threeway.part2.rar
Download – Lezdom_Threeway.part3.rar
Download – Lezdom_Threeway.part4.rar