KIMMY SUPERHEROINE STAR GIRL CHLORO & FONDLED WHITE SLAVERY!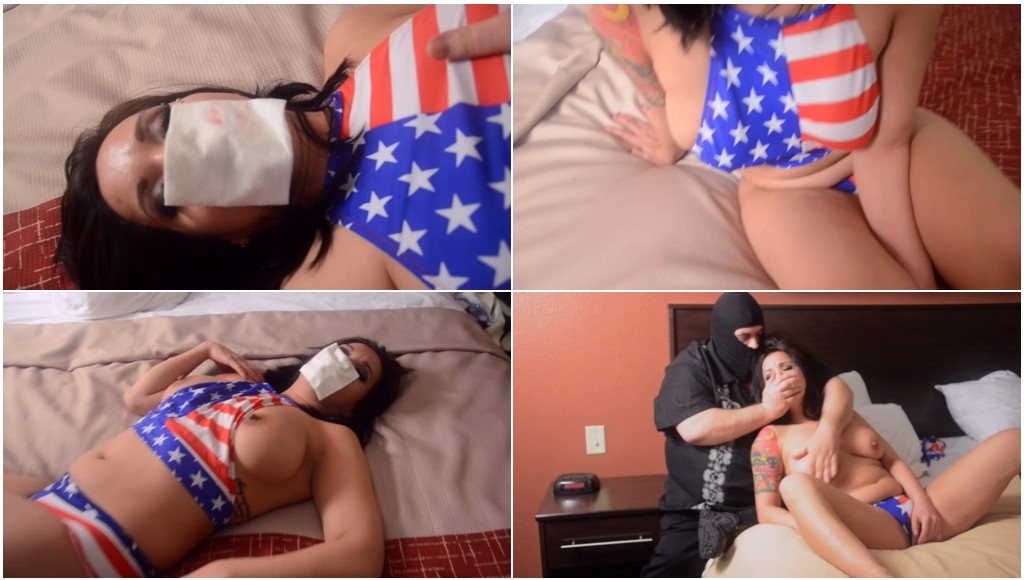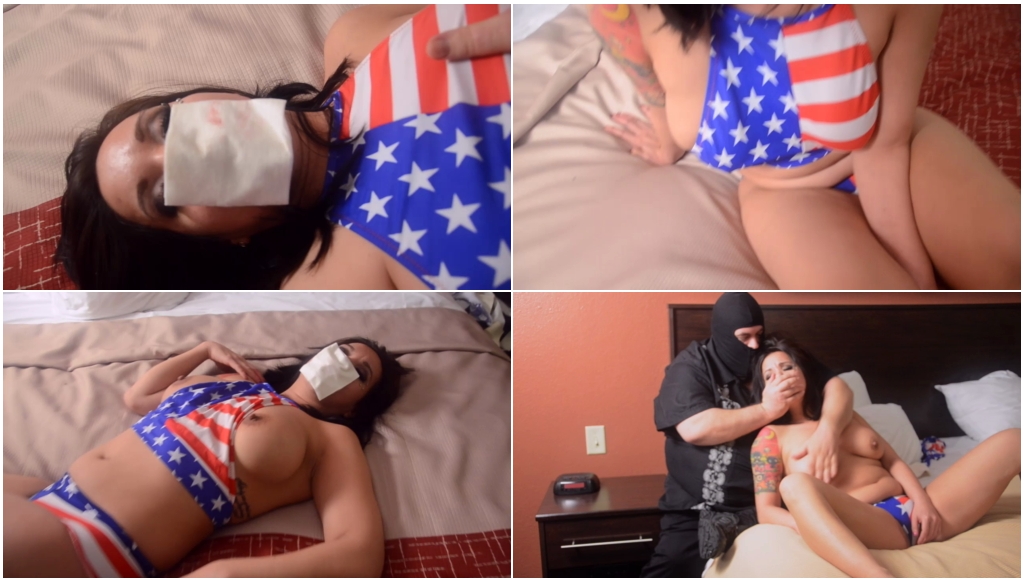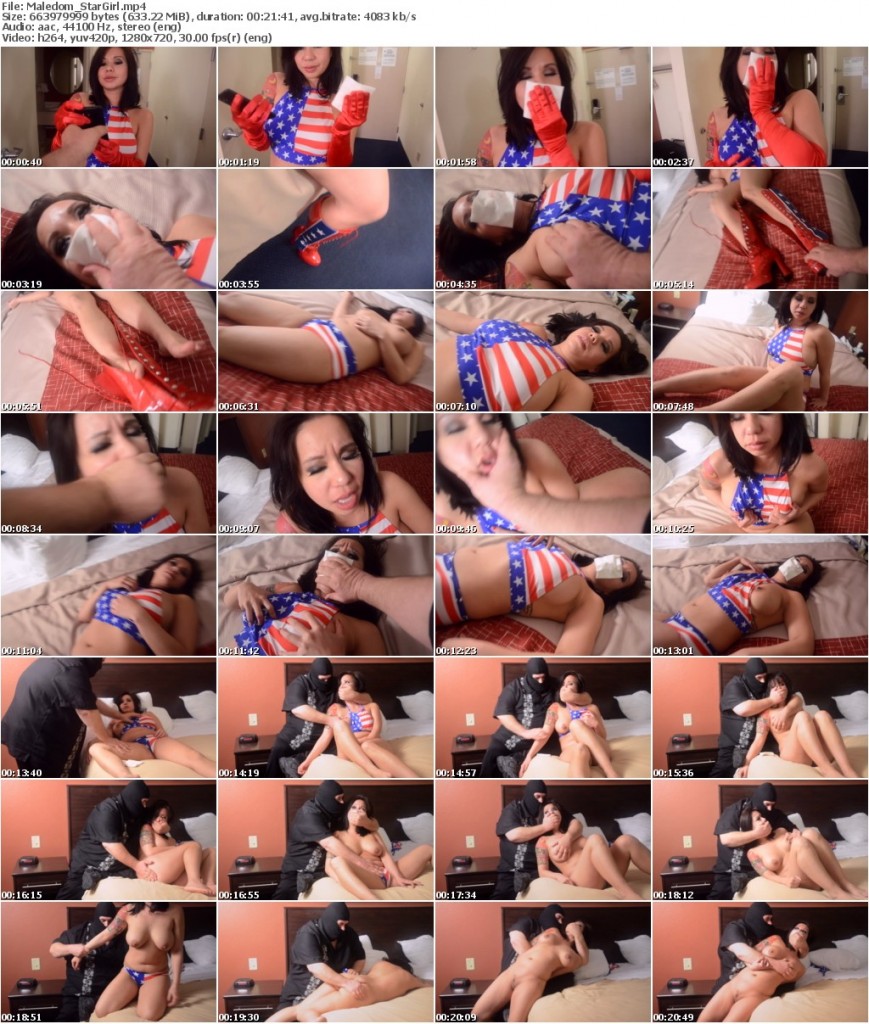 Gorgeous buxom exotic superheroine Star Girl (Kimmy) bursts into the lair of white slavers who have kidnapped a group of girls from a local beauty contest! She demands that they release the abducted girls or face her 'wrath'! The super crusader is then confronted by a white slavery thug who shows her a phone with images of the kidnapped girls! He forces Star Girl to obey his commands or the girls will be destroyed!
Star Girl's heroic nature prevents her from fully considering the danger of submitting to such ruthless fiends and she reluctantly agrees to his perverted demands! The slaver gloats over his 'puppet' and gropes her boobs for a moment then tells her to chloroform herself! He hands the super beauty a soaked cloth and records video footage of her humiliating act of self domination! Star Girl smothers herself with the cloth but "MMMMMPH"s at the strong smell of the chloroform! Slowly she becomes more groggy and the slaver forces her to grope herself which she reluctantly does, squeezing her star spangled boobies and moaning her disapproval!
Eventually Star Girl can't stand up and falls onto a nearby bed. The slaver then takes over and finishes chloroforming her unconscious! He leaves the cloth over her beautiful face and gropes her drugged boobies, making perverted comments about what they have in store for the super sleeping heroine!
Star Girl is then debooted and robbed of the source of her powers! Her bare feet are then fondled as she sleeps with the chloroform cloth over her face!
Star Girl is relentlessly fondled, repeatedly chloroformed, continuously muffled with a frim handgag and eventually stripped naked! Her chloro torment continues as her pussy is groped and rubbed and she is spanked as well!
WHAT WILL BE THE FATE OF THE SLEEPY SUPER DAMSEL?
Tags:Maledom,Male Domination,superheroine,superheroines,Humiliation,big tits,Submission,froced orgasm,super hero, super heroines,star girl
Info :
Size: 633.22 MiB
Duration: 00:21:41
Resolution : h264, yuv420p, 1280×720, 30.00 fps(r) (eng)
Format: MP4
Download or WATCH ONLINE – Maledom_StarGirl.part1.rar
Download or WATCH ONLINE – Maledom_StarGirl.part2.rar