Jacquelyn's Big Interview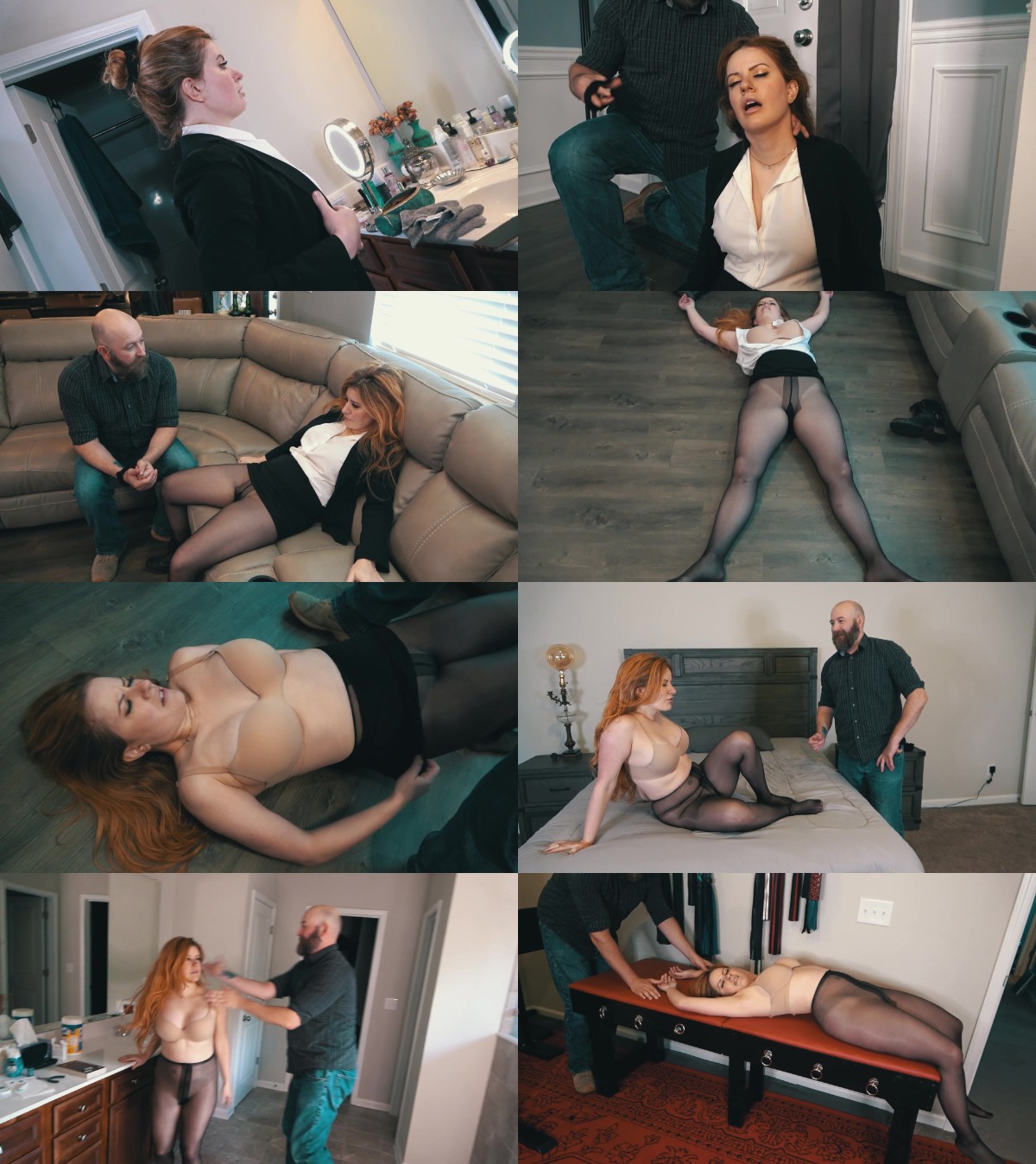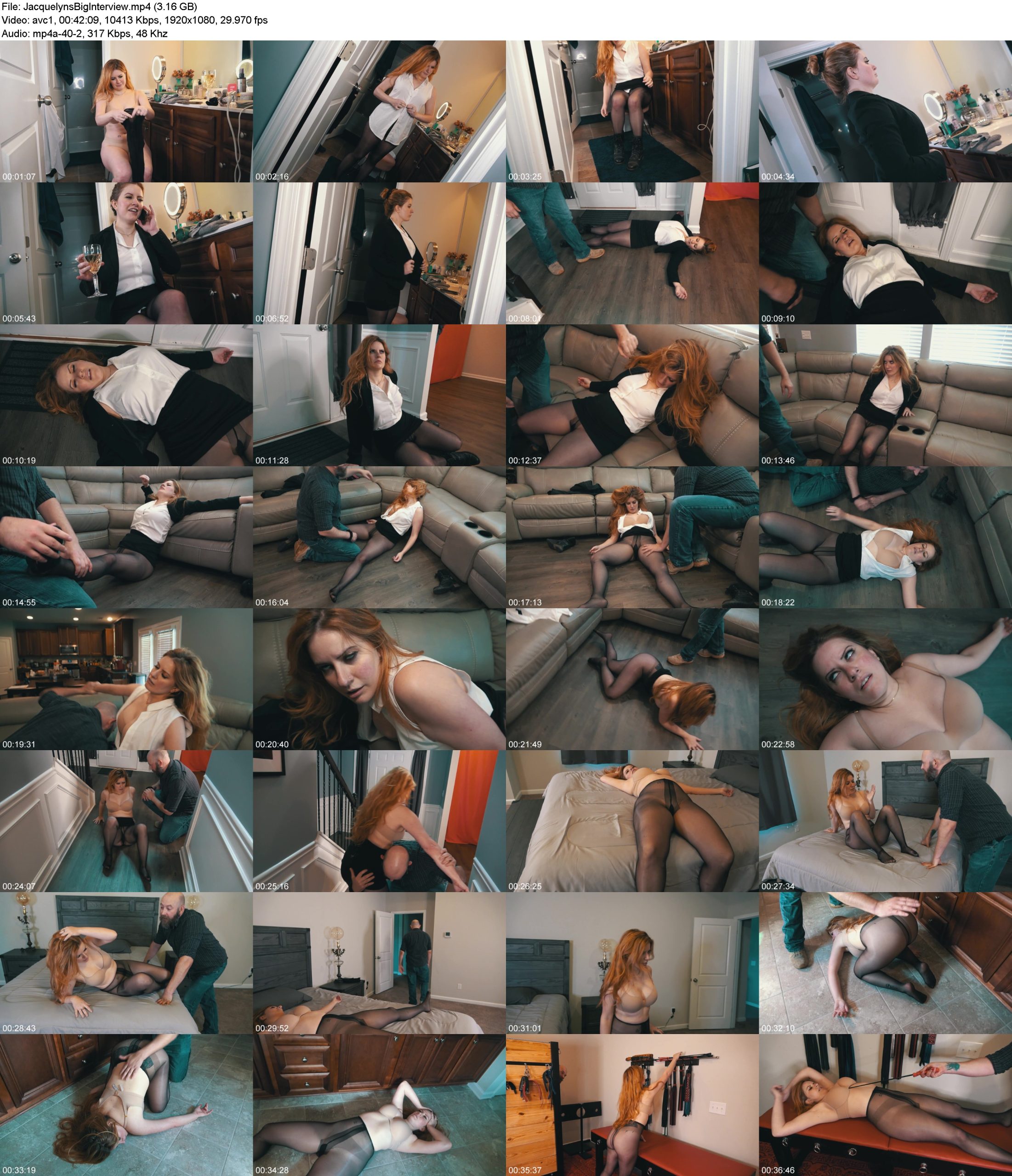 Starring Jacquelyn Velvets and James Barbatus
It isn't that Jacquelyn isn't taking the threat seriously. When her coworker calls her and tells her that flight attendants are going missing, she's definitely concerned. But she has to work, and there's security all over airports, right? In any case, she's running late and it's time to get to her job.
But villainous James Barbatus is already in the house waiting for her. When she heads for the front door, he nabs her and knocks her senseless with a neck chop. He can't help but have a good time with it, and every time she wakes he just puts her right back down, fondling her and carrying her all around the house with cradle and OTS carries.
Eventually, James lets the groggy stewardess wake up enough so that he can tell her why she's been chosen for this fate. His boss, the mysterious "Victor," is collecting girls for a new spy agency, and he's had his eye on her for weeks. If she can prove herself to James, she can be recruited.and they pay is like nothing she's ever seen.
Will she end up on Victor's roster? Or will she just be another missing flight attendant?
This movie contains multiple neck chop KOs, neck pinch KO, sleepy spray KOs, foot pressure point KOs, foot pressure point wake ups, rag dolling, limp play, cradle carries, OTS carries, dragging
tags:superheroines fetish,superheroine porn,humiliation,superheroines adult movies,fantasy limp robot
Duration: 00:42:09 Resolution: 1920×1080 Format: MPEG-4 Size: 3.16 GB