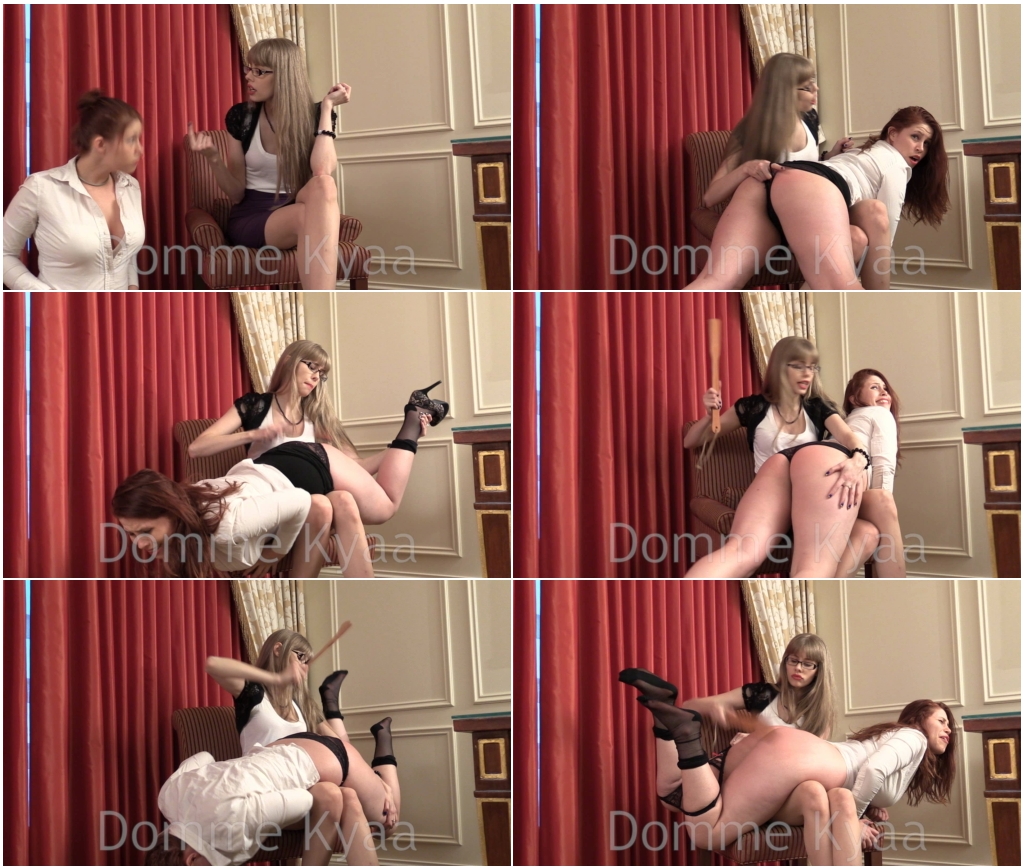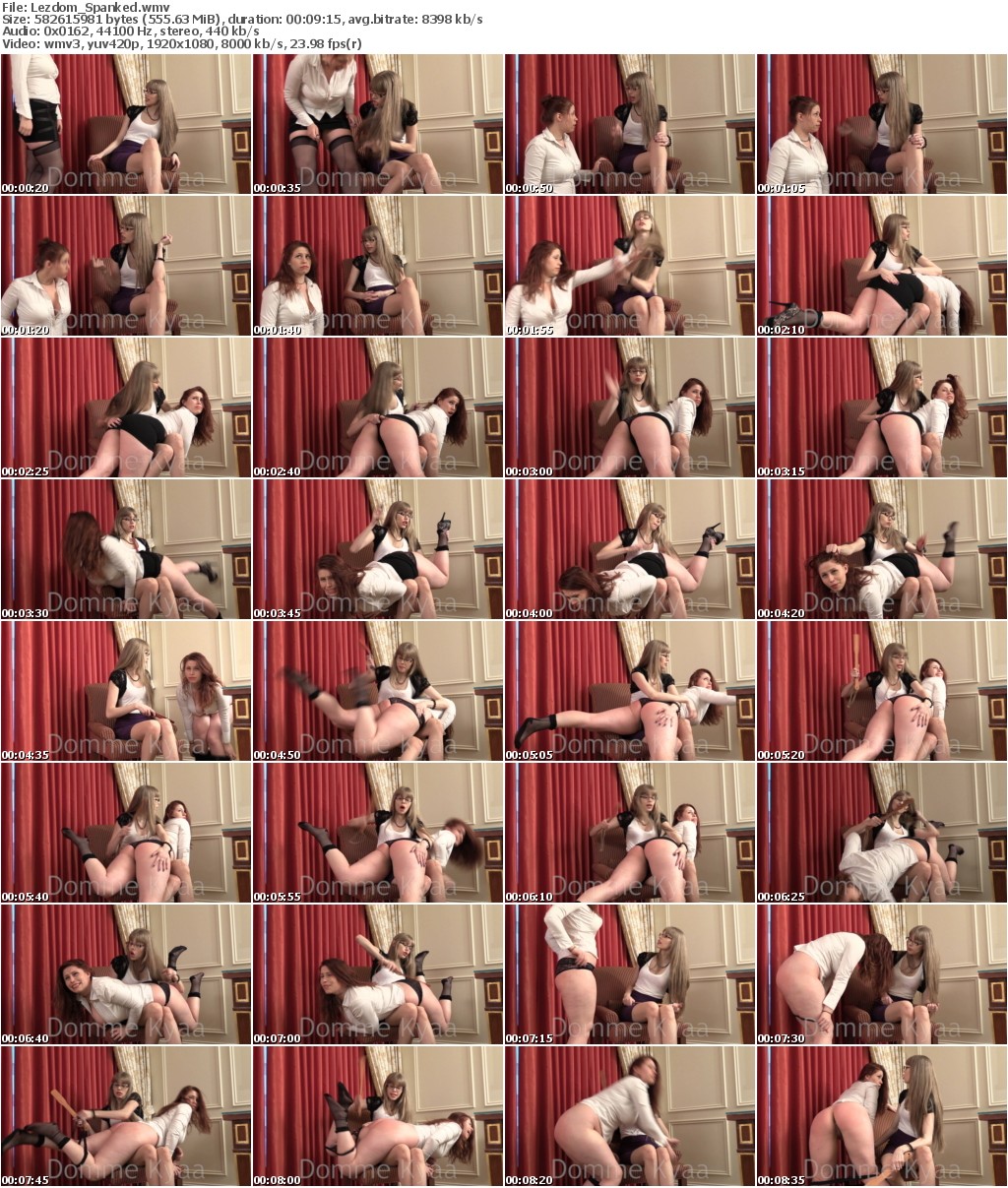 Sitting in my office in, I am surprised when my new secretary arrives for her first day at work chewing gum, wearing a slutty skirt and too-tight blouse, with her slutty stockings on crooked too! I order her to spit out her gum and to remove her messy stockings. She drops to her knees with a defiant look on her pouty face and even dares to argue with me when I tell her that it is inappropriate to dress like a tart at work. Well if she thinks it is okay to come into my office like a messy tart she will be punished like a messy tart.
The temp office has sent me one terrible secretary after another, and I'm sick of it. Instead of firing her I decide to teach her how I expect my secretaries to behave. So I pull her over my knees and firmly spank her ass, even as she is screaming out in protest. After a ***ent she settles down and accepts her spankings. I spank her hard, turning her ass red as I make her repeat back to me all the different things she did wrong.
Several times I flip her over, one way then the other. I spank her with my bare hand and different leather slappers. First over her skirt, then on her panties and finally I pull off her slutty lace panties and spank her bare bottom. She sniffles and cries out, begging for mercy, but I will give her something to cry about. Painful spankings will teach her to be a prim and proper little receptionist for me instead of looking like a shabby tart. Her sore red bottom will help her remember this lesson and tomorrow she will come back into work dressed professionally and acting like a good girl for me.
By the time I'm done with her she is whimpering but no longer arguing, responding with an eager "Yes, Ma'am!" when I tell her to gather up her clothes and that tomorrow her punishment will be even more severe if she disappoints her new boss.
This is my favorite spanking video with Lolli out of the many spanking clips we've shot. She plays the defiant and petulant temp secretary so beautifully! I am the strict boss, in my tight pencil skirt and pantyhose, I put her over my knees and paddle her cute ass until it's glowing pink. You get to see her flipped over my knees several times, plus some standing spanking so you get a good view of her naked ass and pussy as she is spanked. There is a lot of crying out, struggling and begging for mercy. It's so fun to watch her get spanked into submission!
Contains: spanking, over the knee spanking, otk, female/female spanking, lesbian domination, lezdom, role play, humiliation, paddling, paddle, forced stripping, embarrassment, strict spankings, lesbians, pantyhose, stockings, pulled down panties, bare ass, pussy, Miss Lollipop
Main category: Spanking
Additional categories: Forced Stripping, Lesbian, Lesbian Domination, Corporal Punishment, BDSM
Info :
Size : 555.63 MiB
Duration : 00:09:15
Resolution : wmv3, yuv420p, 1920×1080, 8000 kb/s, 23.98 fps(r)
Format : WMV
Download – Lezdom_Spanked.part1.rar
Download – Lezdom_Spanked.part2.rar