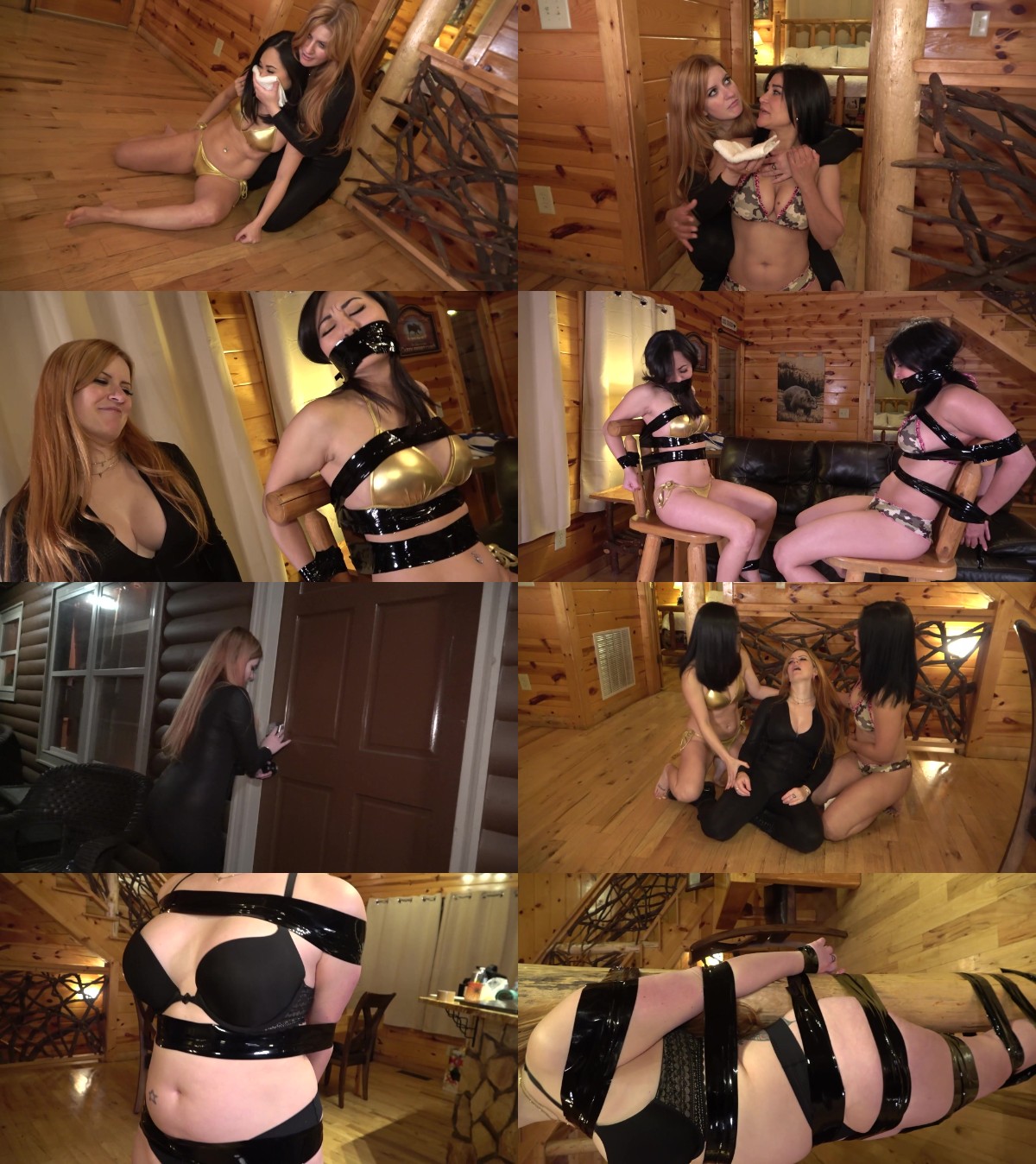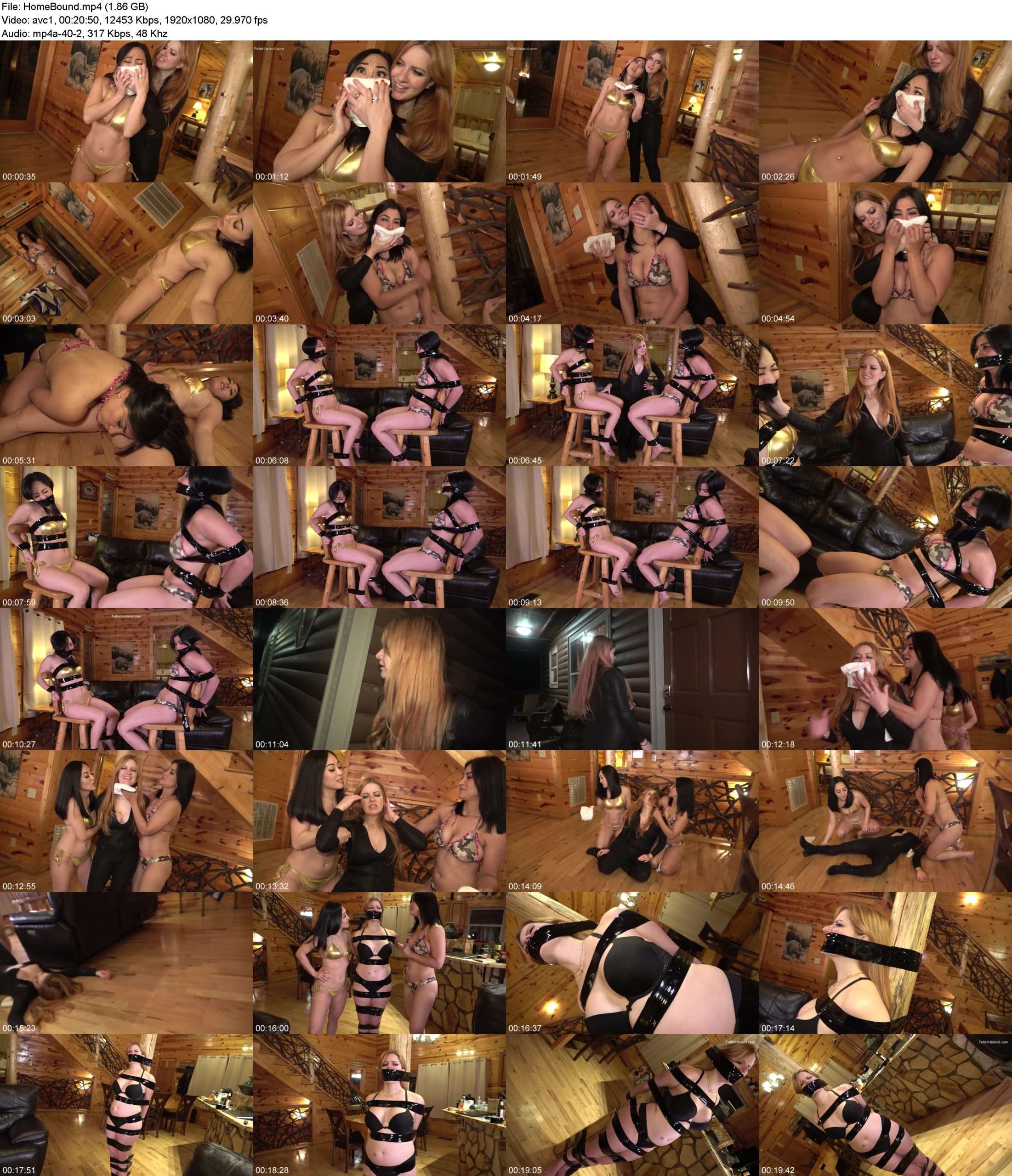 Starring Saya Savage, Sumiko and Jacquelyn Velvets
Saya Savage and Sumiko have had a busy week at work, and they couldn't be more excited to spend a relaxing night at home in their steamy hot tub. After that, they'll crack open a bottle of wine and swap stories of their work week with one another.
What they don't know, though, is that renowned cat burglar Jacquelyn Velvets has found their secluded house, and using a powerful tool known as the "Skeleton Key," she has already entered and hidden away! When Sumiko comes in from the jacuzzi to get started on the wine, she is ambushed and laid out by Jacquelyn and her trusty chloroform rag.
Saya is an easy target too. When the two finally awake, they find themselves thoroughly taped to their chairs, unable to move a muscle. Jacquelyn collects the jewels and gold she came to nab, and leaves the two girls to struggle.
Unfortunately, she forgets her Skeleton Key in the rush.and she can't leave that behind! What will happen when she returns to the house? Will the girls be caught unaware again, or will that be set to spring a sexy trap on their erstwhile tormentor?
This movie contains multiple chloroform KOs, bondage, body piles, limp limb manipulation superheroine porn,superheroines fetish lezdom,lesbian domination,catfight,bondage
Duration: 00:20:50 Resolution: 1920×1080 Format: MPEG-4 Size: 1.86 GB