Harley Qu1nn and her Batw0man foot slave!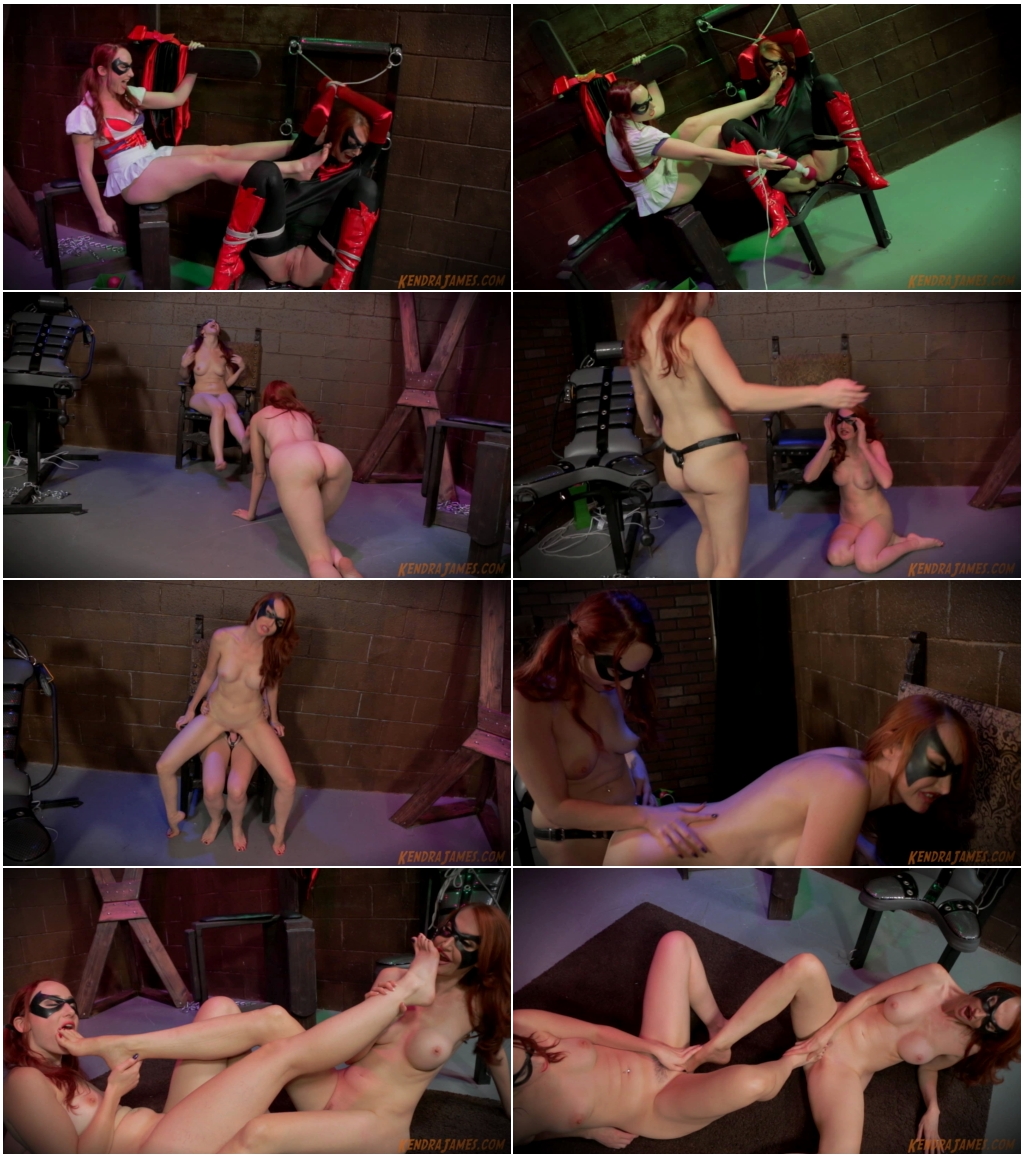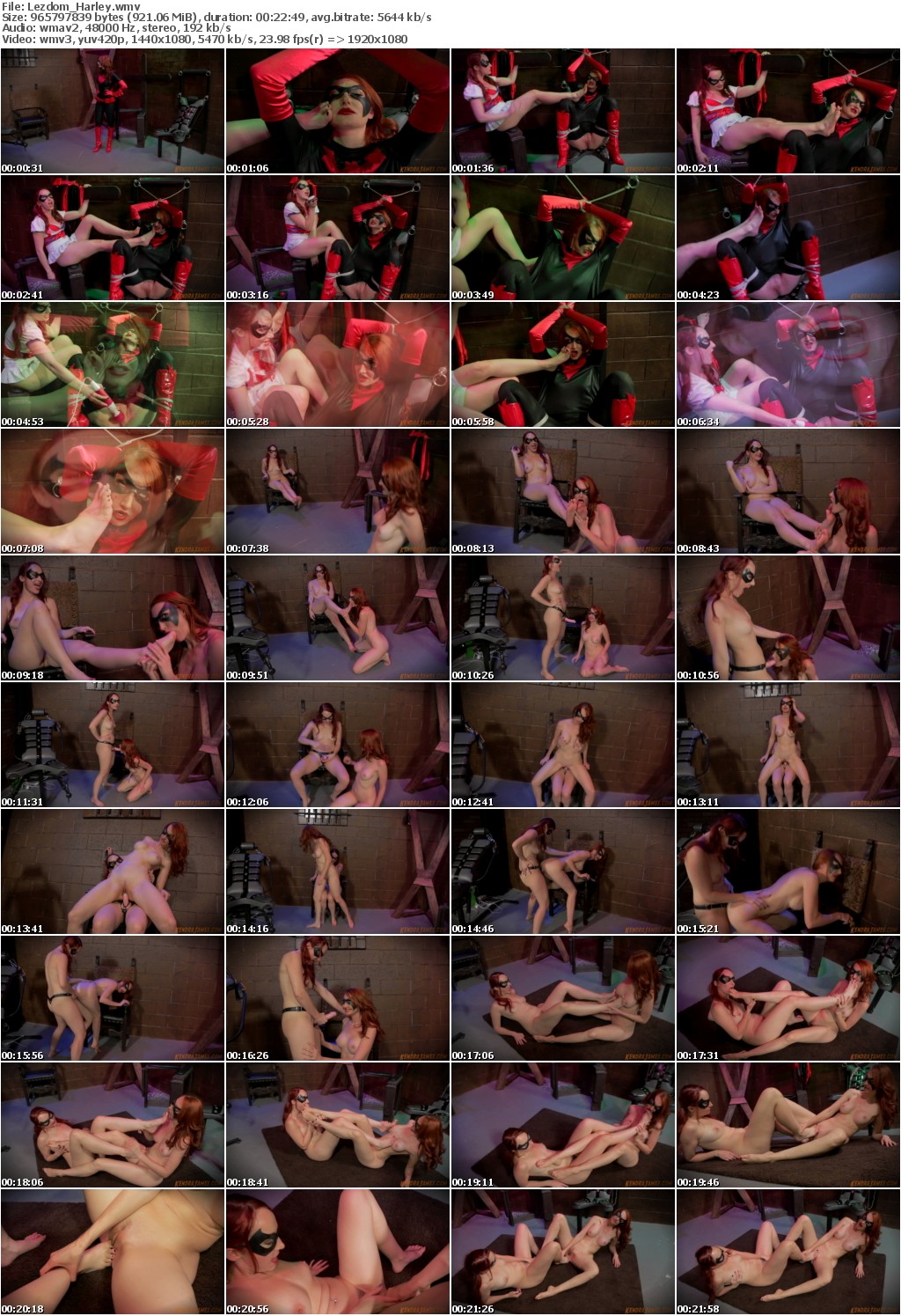 Batwoman breaks into the Harley's hideout. She finds it odd there are no henchmen or traps and wanders around trying to find where the demented clown is hiding. Suddenly Harley sneaks up behind Batwoman catching her off guard and hits her across the head with a bat knocking her out. When Batwoman wakes up she is strapped down, pussy exposed and Harley is petting her face with her feet. Furious she's been taken by surprise the scarlet detective screams at Harley to get her disgusting feet off her face and untie her immediately, but bratty little psycho just laughs and says "but batty I was just looking to play a little footsie with you."
Batwoman insists she'd never play footsie with the clown and threatens to take her back to Arkham. Harley giggles maniacally and assures Bats they'll be playing footsie soon. She then produces a devious looking device, teasing Batwoman with it. Of course the crimson knight has made herself immune to Joker and Harley's mind altering toxins and laughs at the clown, challenging her to do her worst. Unfortunately Harley's new toy is a mind reprogramming machine made to stimulate a part of the brain previously unexplored and Batwoman becomes helpless to resist it. Bright colors and images of Harley's feet flash before Batwoman's eyes while the psychotic clown gropes her tits and then pulls out a vibrator and starts to stimulate the bat's exposed pussy. Batwoman trembles in orgasm as Harley's feet move across her body and foot fetish images flash before her eyes. Soon she's Harley's mindless slave.
Batwoman wakes up completely naked other then her mask and looks up to see Harley is sitting in a chair naked as well. Harley says "Well batty it's about time you woke up. How about you crawl over here and give my feet some sugar?"
Batwoman tries to resist but the programming is to much and she crawls over to Harley and begins to worship her feet. Harley giggles in excitement and plays with her tits before asking Batwoman if she's enjoying her feet. Still unsure of her new predicament, Batwoman tells Harley she is, but Harley isn't buying it. Pouting a little bit, Harley suddenly has a brilliant idea. She gets out her strap on laced with laughing toxin guaranteed to make anyone smile and laugh. Harley forces Batwoman to blow her big joker cock, sliding it down her throat and making her gag before bending her over to fuck her. Harley makes Batwoman stick her ass in the air to fuck her doggy style and then spins her around to sit on the dick and bounce up and down until she comes. As soon as Batwoman has an orgasm the cock unleashes a cloud of the toxin into Batwoman's face making her laugh hysterically and turning her completely mindless. Batwoman now has a silly grin on her face and is happy. Harley now makes the mind controlled Batwoman play footsie with her. They worship each others feet and rub their toes all over their tits. Batwoman is craving feet and licks Harley's toes, shoving her feet into her mouth. Harley licks the bottoms of Batwoman's feet and then guides them down to her pussy. The super heroine and super villain shoves each others toes into their wet pussies, rubbing their clits until they both orgasm.
Kendra James, Crystal Clark, super heroine, super villain, cosplay, bondage, peril, mind control, forced orgasm, mesmerize, masturbation, knockout, KO, girl/girl, lesbian sex, foot fetish, foot licking, foot worship, toe fucking
Category: SUPERHEROINES
Related Categories: FOOT WORSHIP, GIRL-GIRL, MESMERIZE, STRAP-ON, LESBIAN DOMINATION Keywords: mistress kendra, milf, s.h.i.p, female domination, kendra james, knock out, toe fucking, strapon sucking, batwoman, harley quinn, damsel in distress, foot fetish, bondage, redheads, forced cock sucking
tags:superheroine,superheroines,lesbian domination,lezdom,stroyline,froced orgasm,submission,humiliation,super hero, super heroines ,strapon,batwoman,Harley Quinn
Info :
Size: 921.06 MiB
Duration: 00:22:49
Resolution : wmv3, yuv420p, 1440×1080, 5470 kb/s, 23.98 fps(r) => 1920×1080
Format: WMV