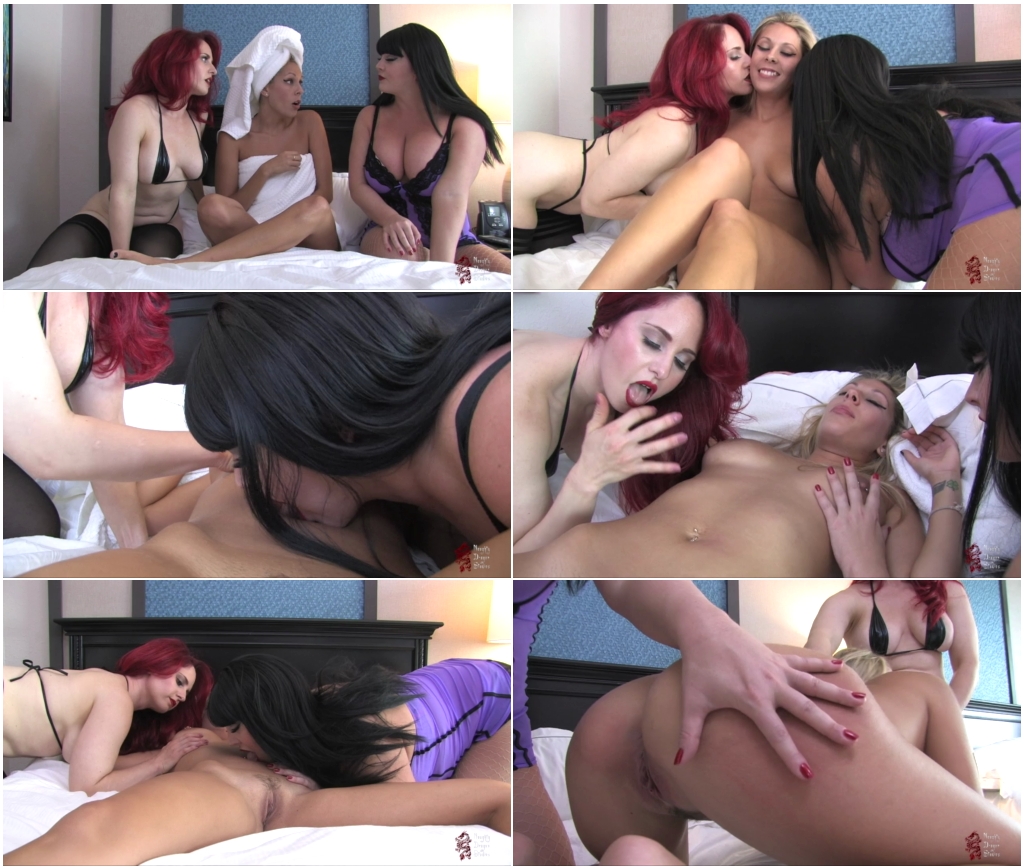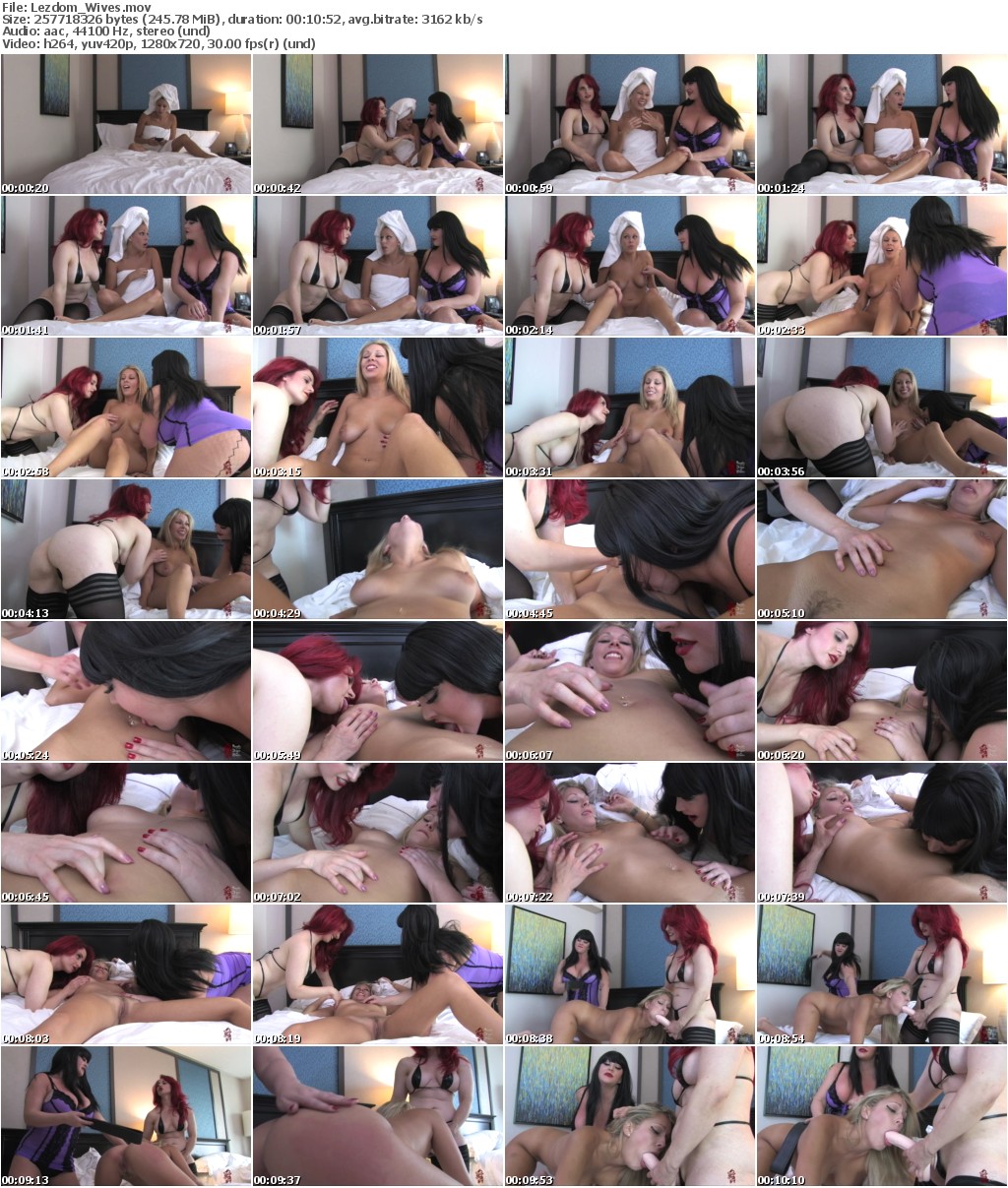 Just back from her massage and body scrub, Nikki is relaxing in her suite at the spa when she hears a knock at the door. Its Sophia and Andrea, whom she recognizes from her ultra exclusive neighborhood and the spa. She invites them in albeit perplexed as to the reason for their visit. The relax on the bed. Nikki asks, To what do I owe this pleasure, ladies? They explain that they have heard whisperings in the social circles that Nikki, recently moving into the neighborhood, has been showing interest into their ultra exclusive society, The First Wives Club. They ask her if the rumors are true and if she truly wishes to join. Nikki enthusiastically responds with an excited Yes! Sophia and Andrea smile knowingly at each other instructing Nikki to shimmy out of her spa clothes and lie back against the headboard to begin the initiation process.
At first she protests thinking the initiation process for this type of club would be checking pedigree like family wealth and history. She assures them that her family is well heeled and in various positions of power. The pair assure her they have vetted all of those details thoroughly. You dont think we would be here now if you didnt check out, Andrea hisses. Nikki reluctantly complies. Sophia explains that the society is a sisterhood and very close, almost intimate. As such, they must gain carnal knowledge and will do so by exploring her body. This makes Nikki very uncomfortable, but as the two begin to work on her, kissing her neck and breasts, paying very close attention to her navel, she begins to enjoy it.
Sophia and Andrea turn up the heat instructing Nikki to get on all fours. Andrea produces a dildo and placing it anatomically between her legs demands Nikki begin to suck while Sophia take up station behind her and lays lashes upon lashes upon Nikkis exposed bum. Andrea is commanding Nikki to suck and take that dick down her dirty throat like a good little slut. When Nikki protests, the two ask her if she wants to be included in the First W1ves Club. She reluctantly nods yes and the two go back to work on poor Nikki. Sophia laughs as a tear leaks out of the corner of Nikkis eye.
BELLY BUTTON FETISH, LESBIAN DOMINATION, FEMALE TRAINING, MEAN GIRLS, SPANKING, SLUT TRAINING, DILDO SUCKING
Category: SLUT TRAINING
Related Categories: FEMALE DOMINATION, FEMALE TRAINING, SPANKING, LESBIAN DOMINATION, DILDO SUCKING
tags:lezdom,lesbian domination humiliation,submissio,story line,storyline,forced orgasm,strapon,strap-on,Andrea Rosu
Info :
Size : 245.78 MiB
Duration : 00:10:52
Resolution : h264, yuv420p, 1280×720, 30.00 fps(r) (und)
Format : MOV