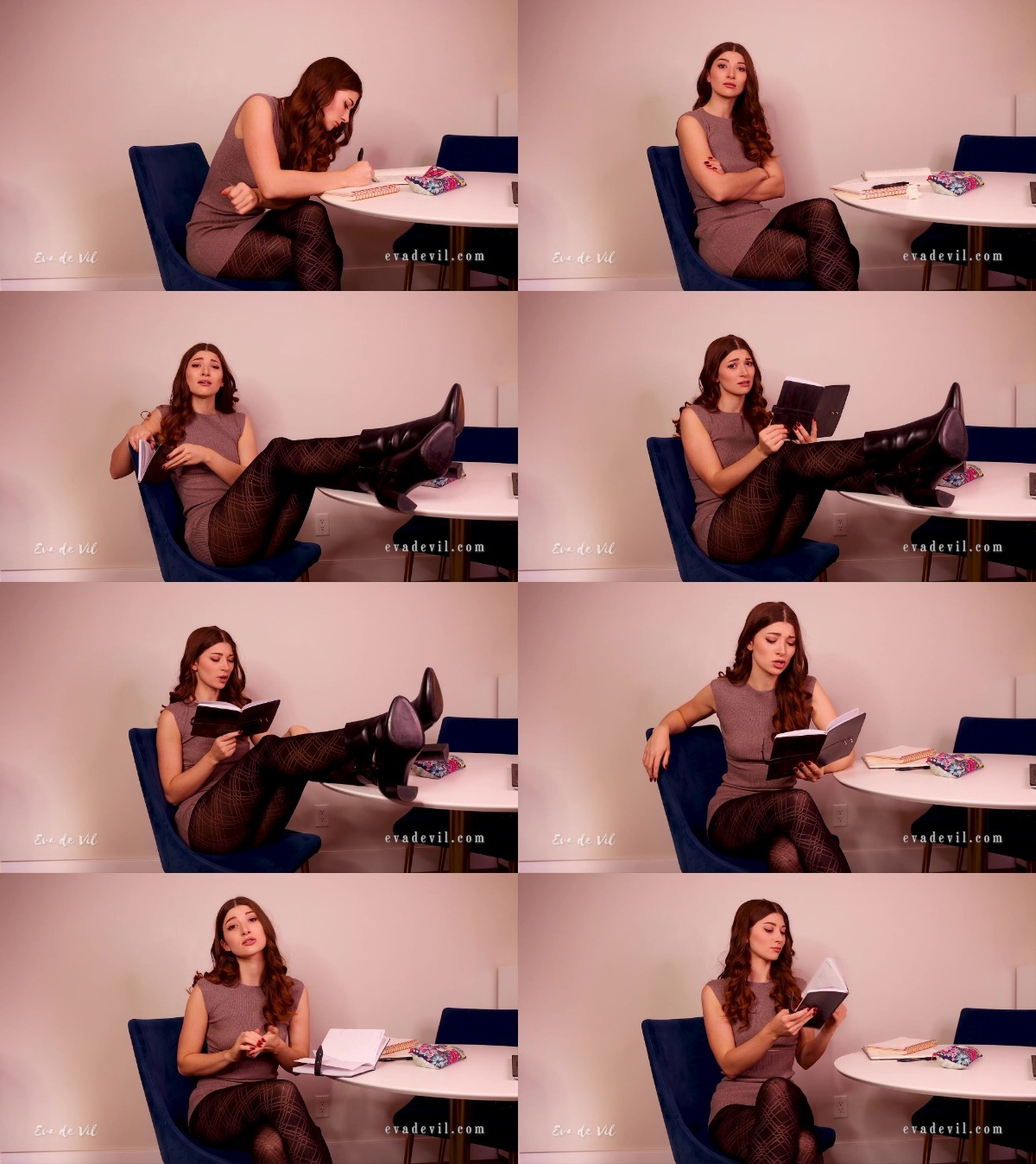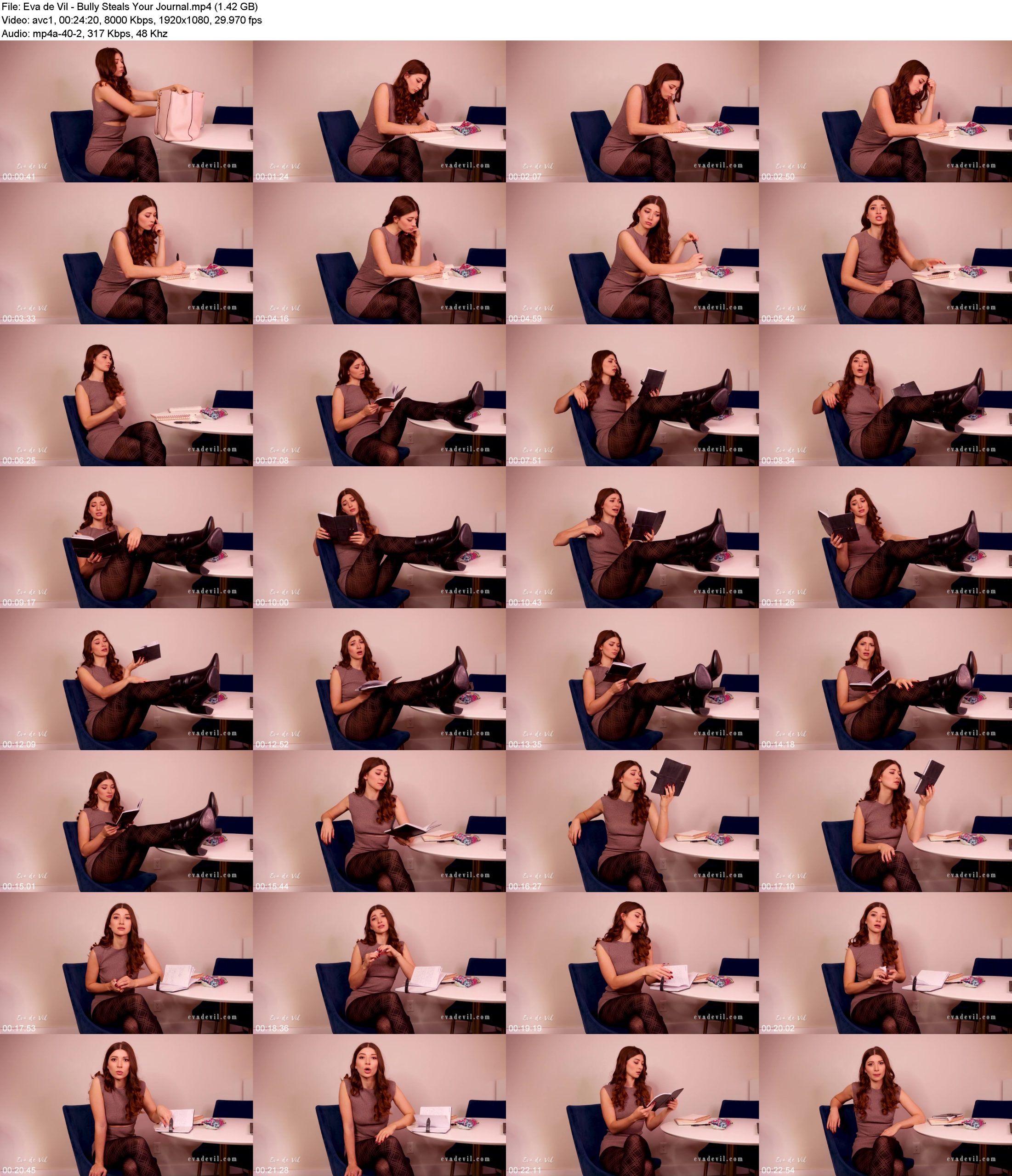 [Custom, no name] You're sitting alone in the library. I come and sit across from you. We have a few classes together but I barely know who you are, despite you having had an enormous c rush on me since the start of college.
I begin tearing the pages out of my notebook in frustration. It excites you to see me crumpling them up into little balls. You've secretly been fishing my balled up notes out of the trash since you met me.
I catch you staring, embarrassed and nervous. I swipe your journal off your desk and realise it's full of stories about me, along with confessions of how you've never been kissed.
To your, I read aloud a poem you wrote about me and lament you for being such an obsessed loser. You're short, fat and you've never had a girlfriend. You're such a freak!
Mind Fuck,Brainwash,Verbal Humiliation,Bully,Bullying,Bullies,JOI
Duration: 00:24:20 Resolution: 1920×1080 Format: MPEG-4 Size: 1.42 GB
Download or WATCH ONLINE – Eva_de_Vil_-_Bully_Steals_Your_Journal.mp4