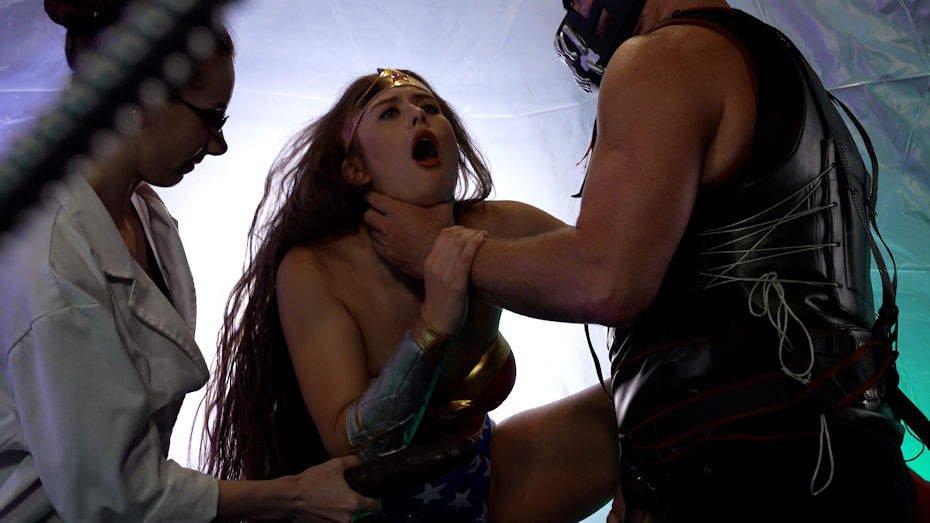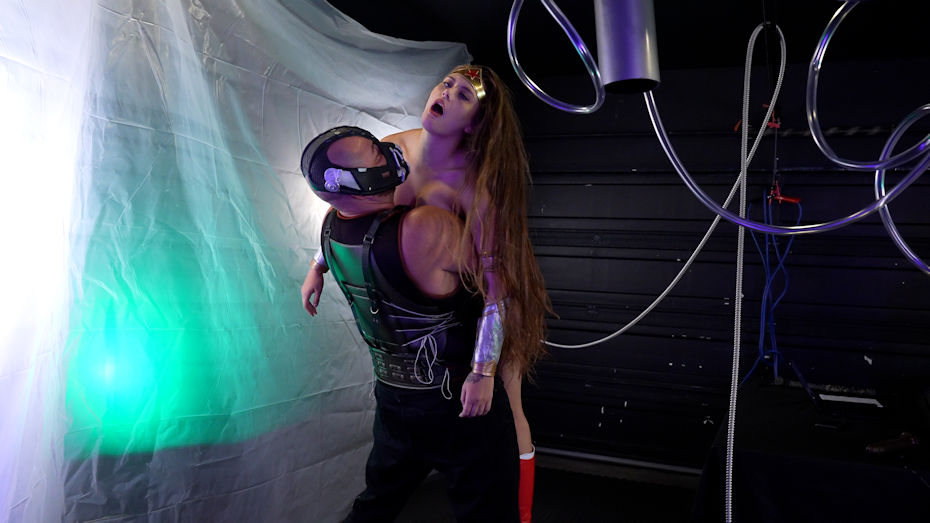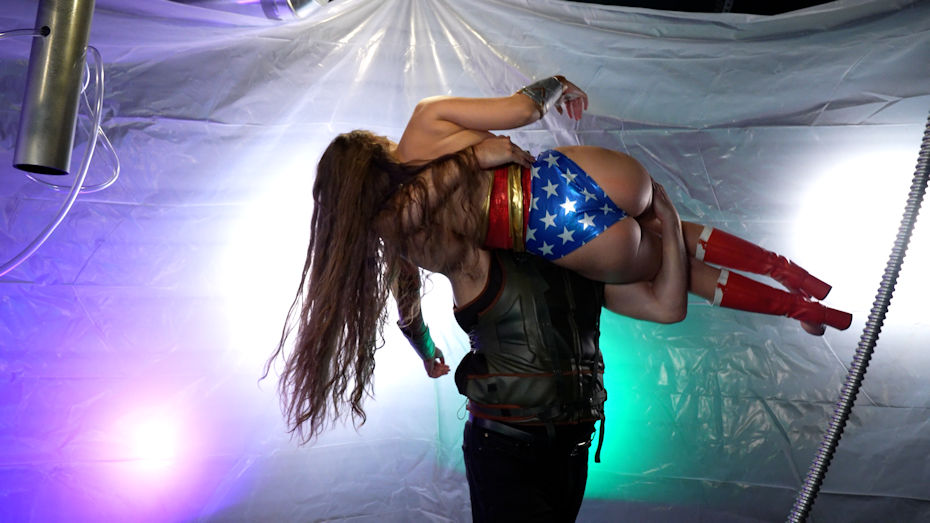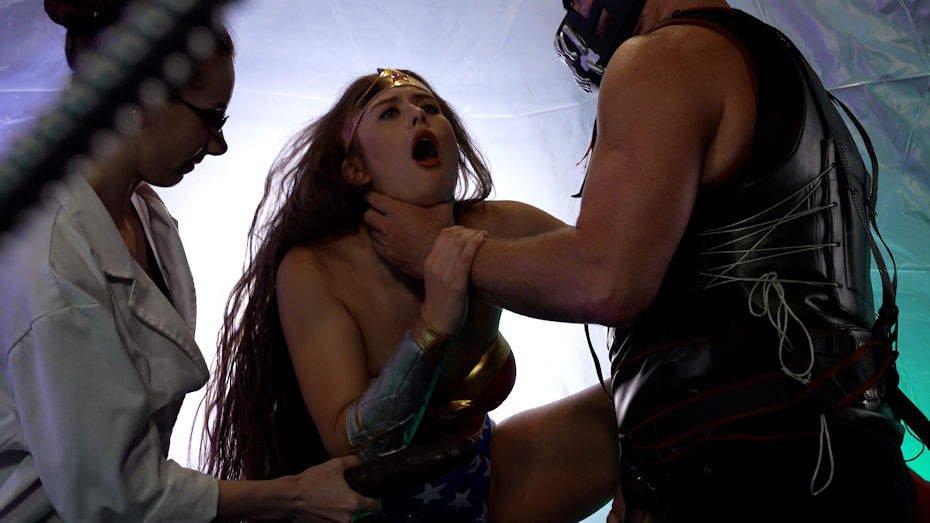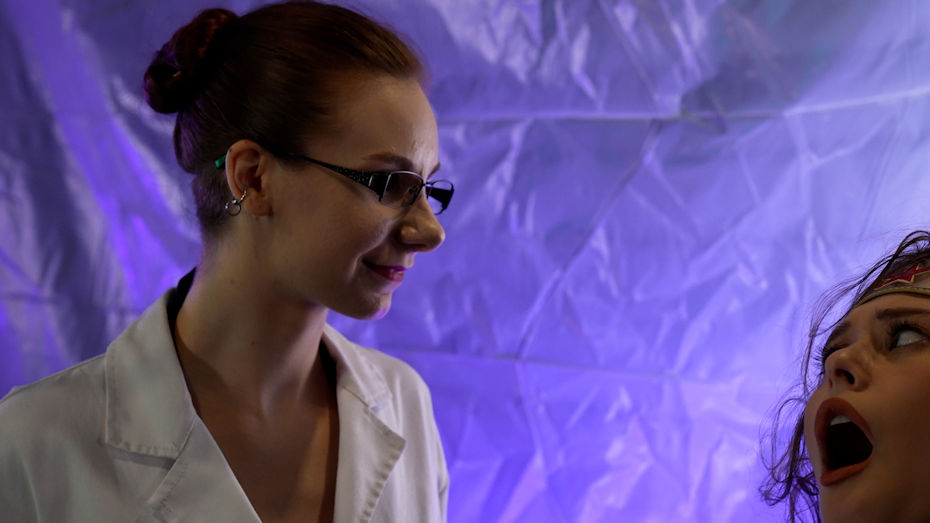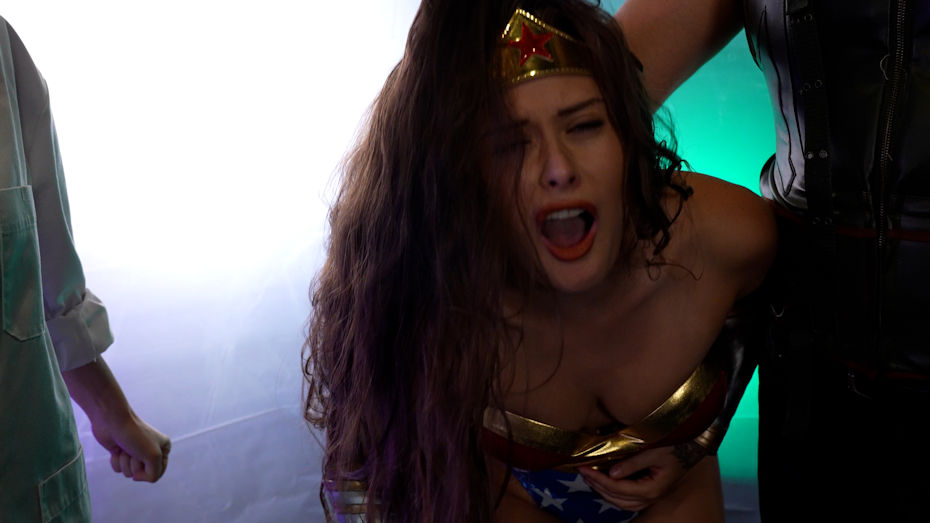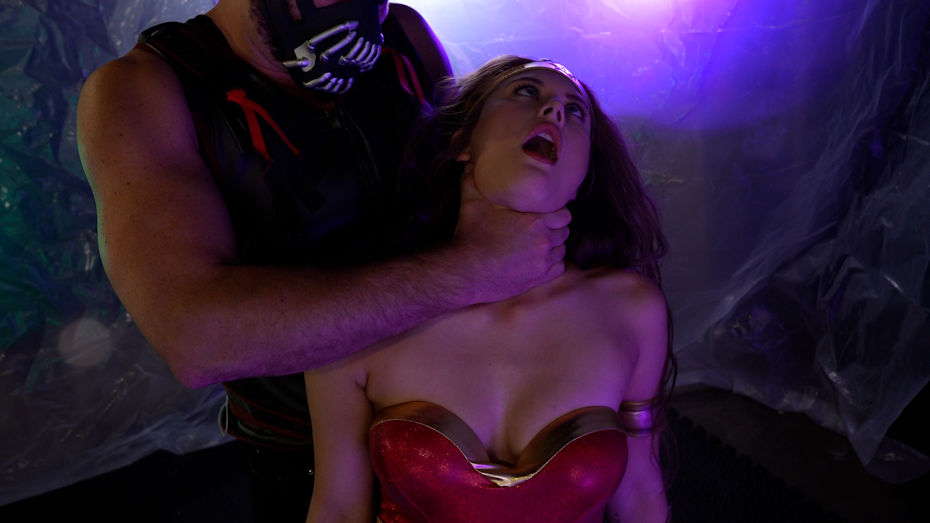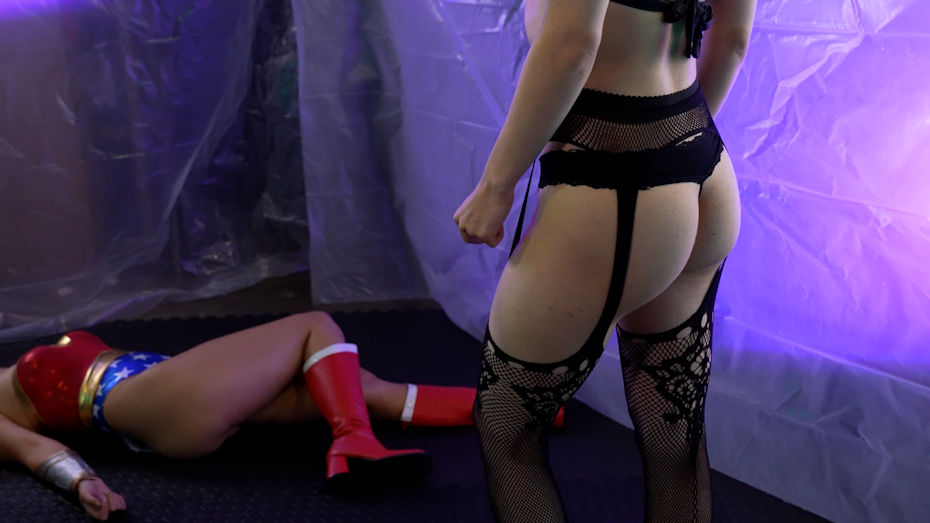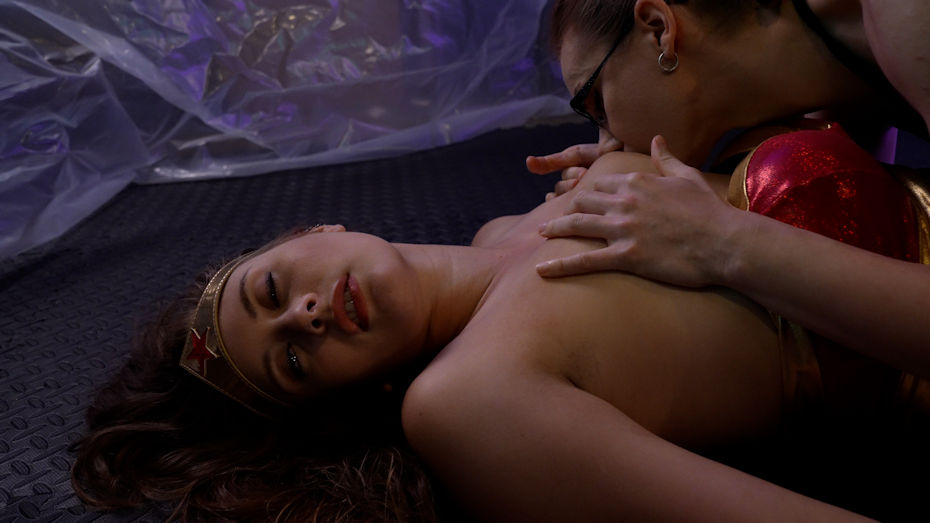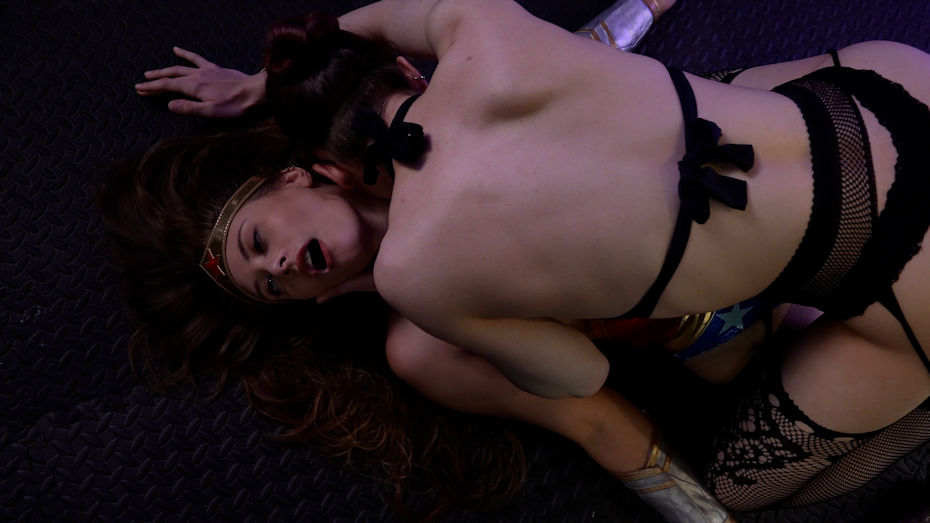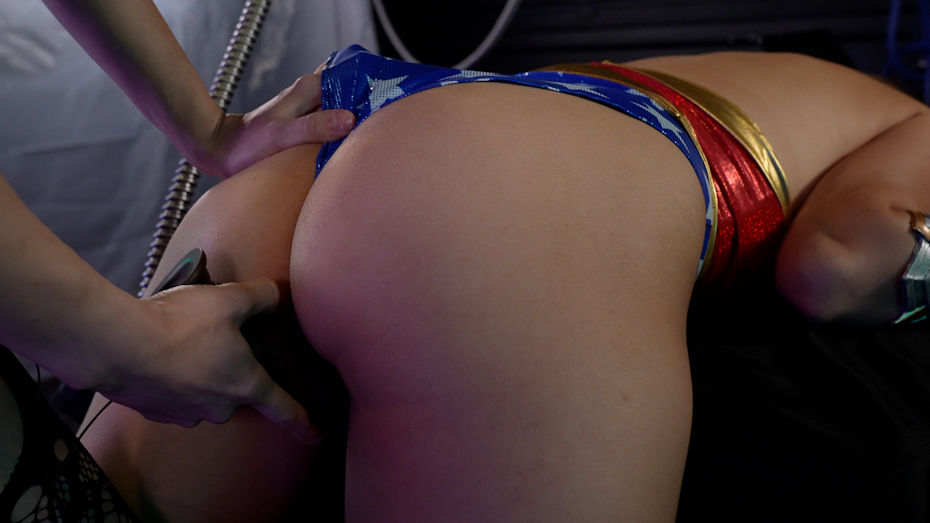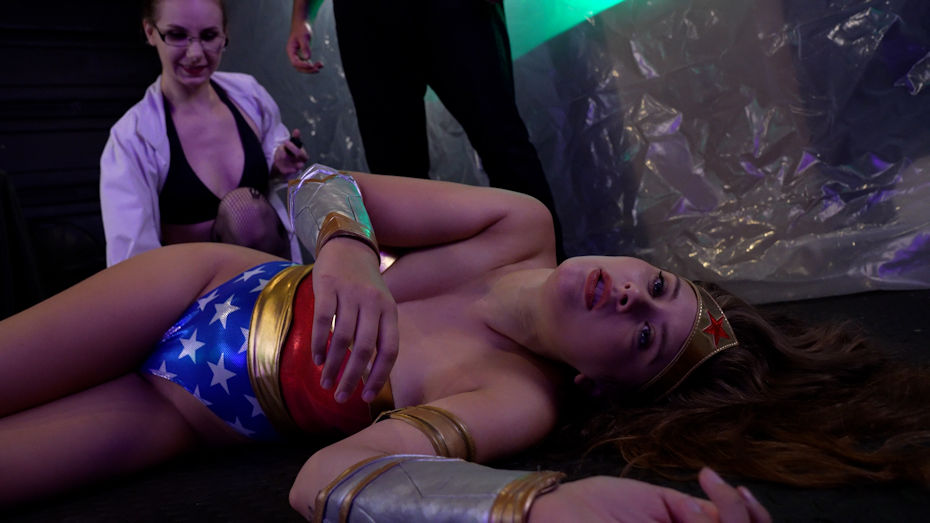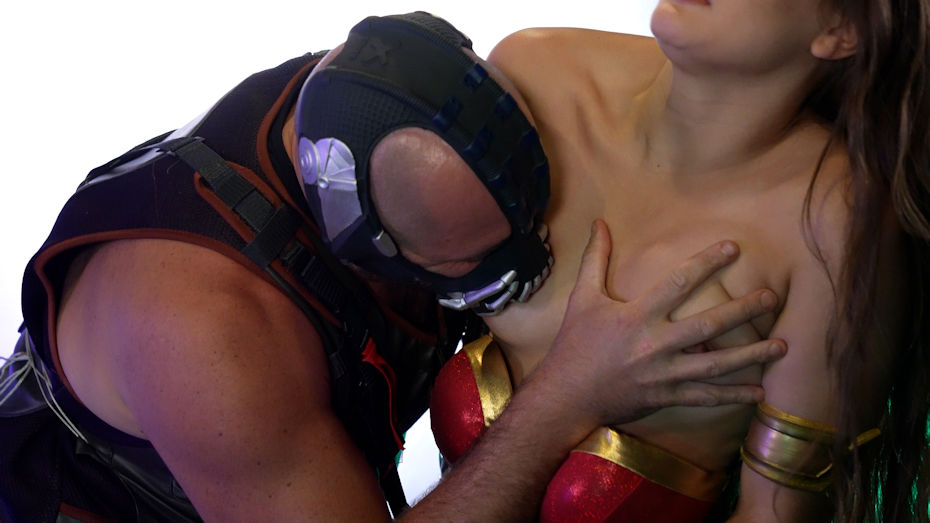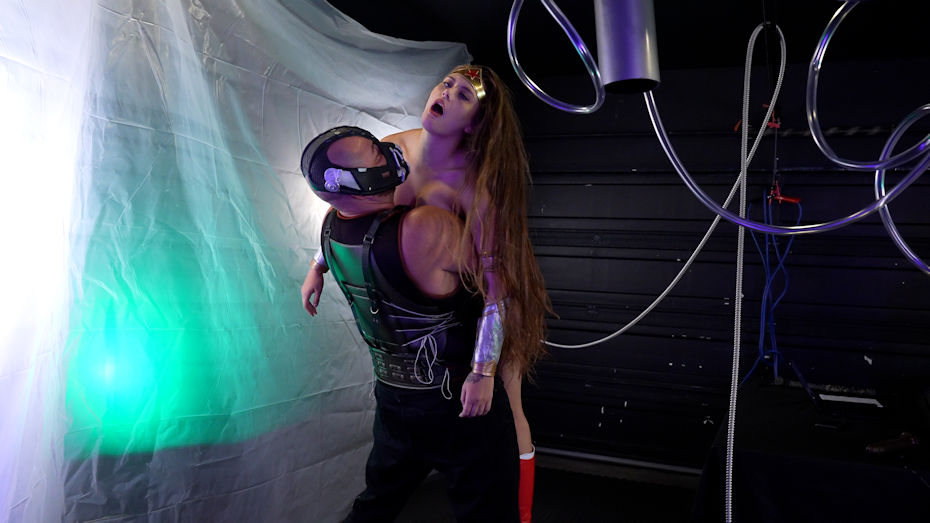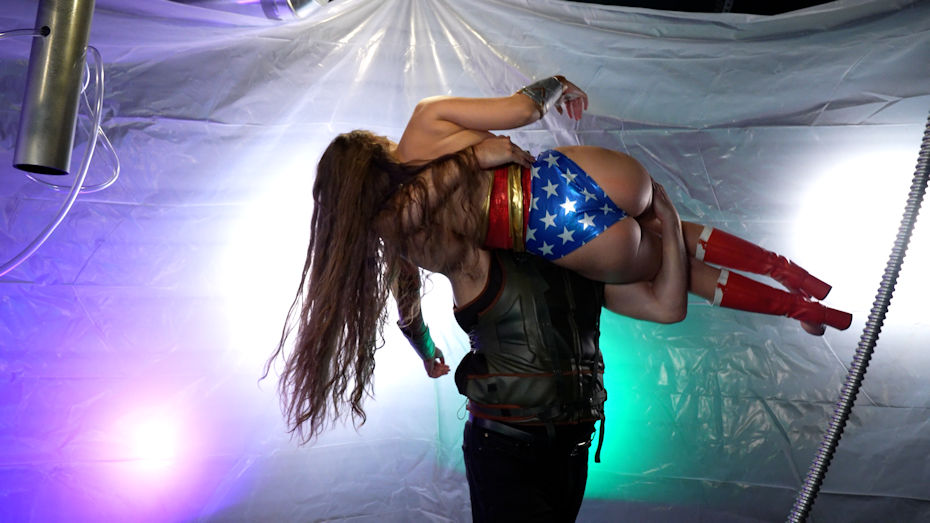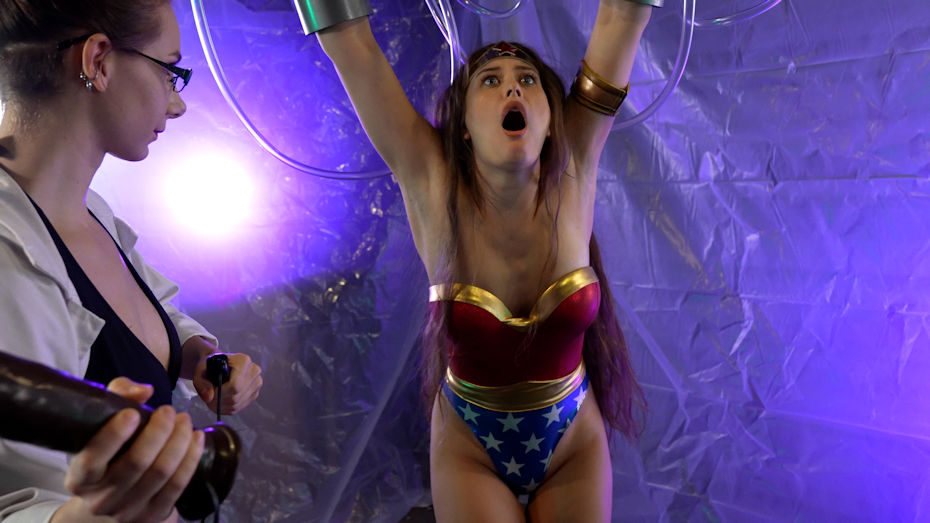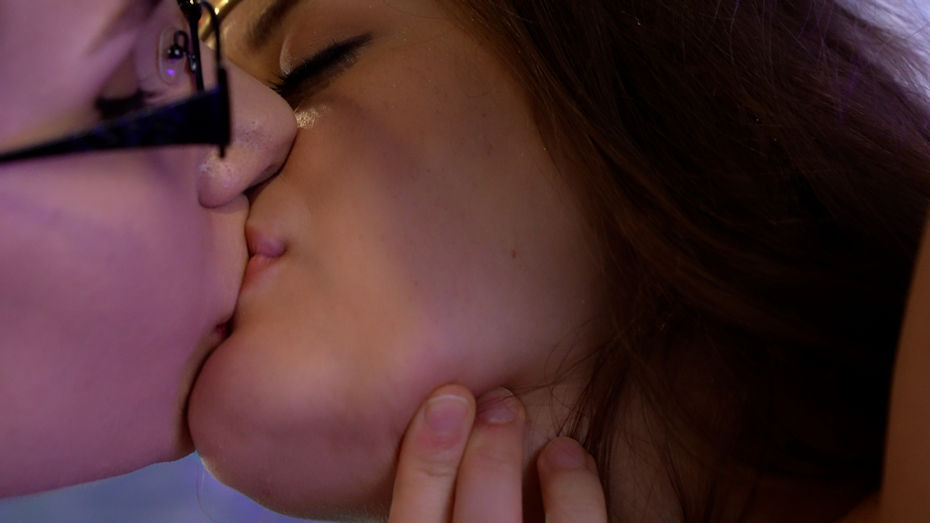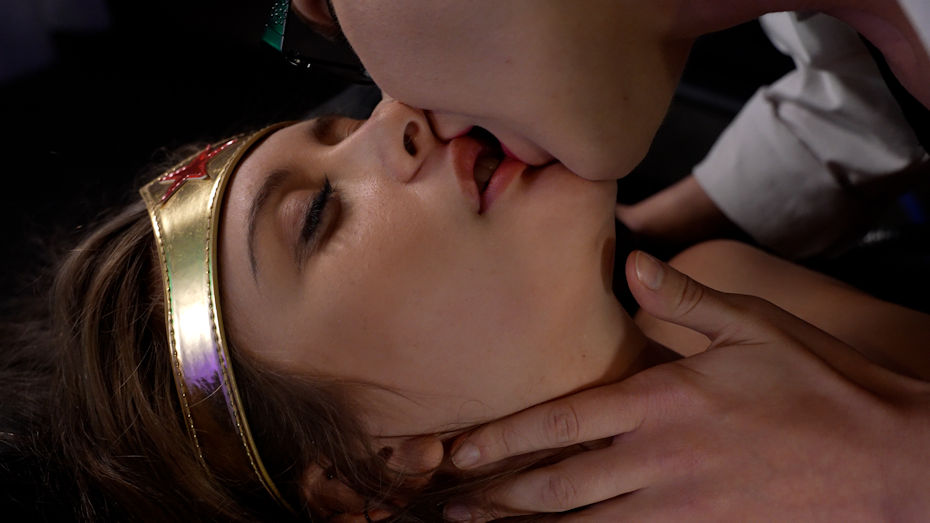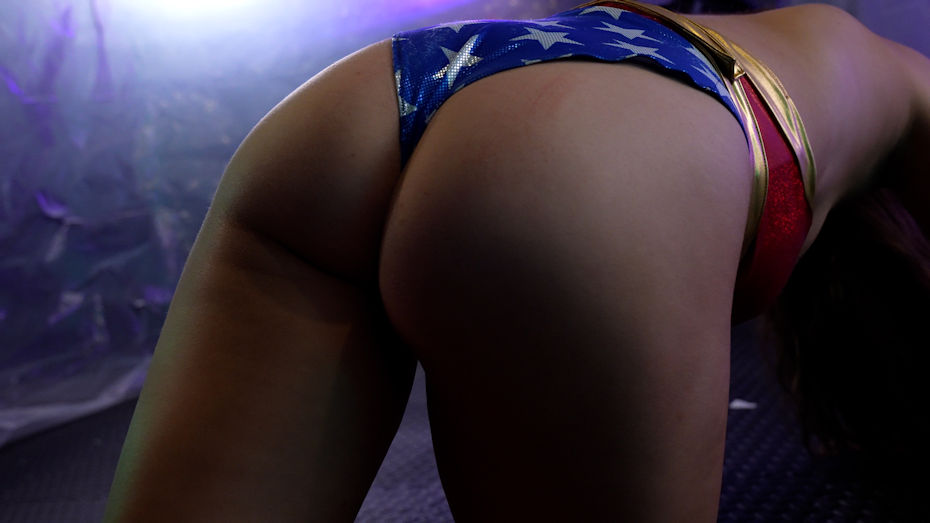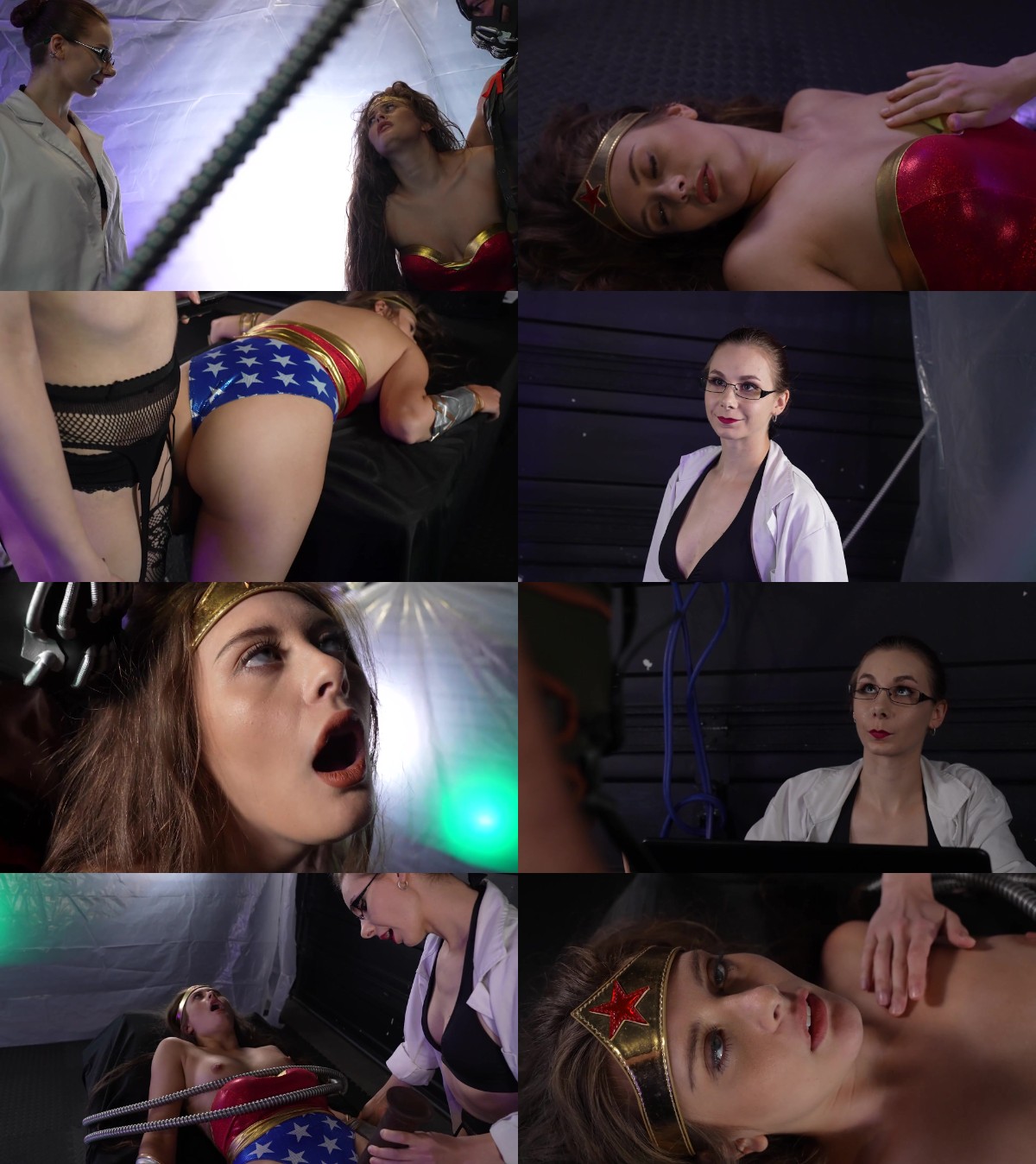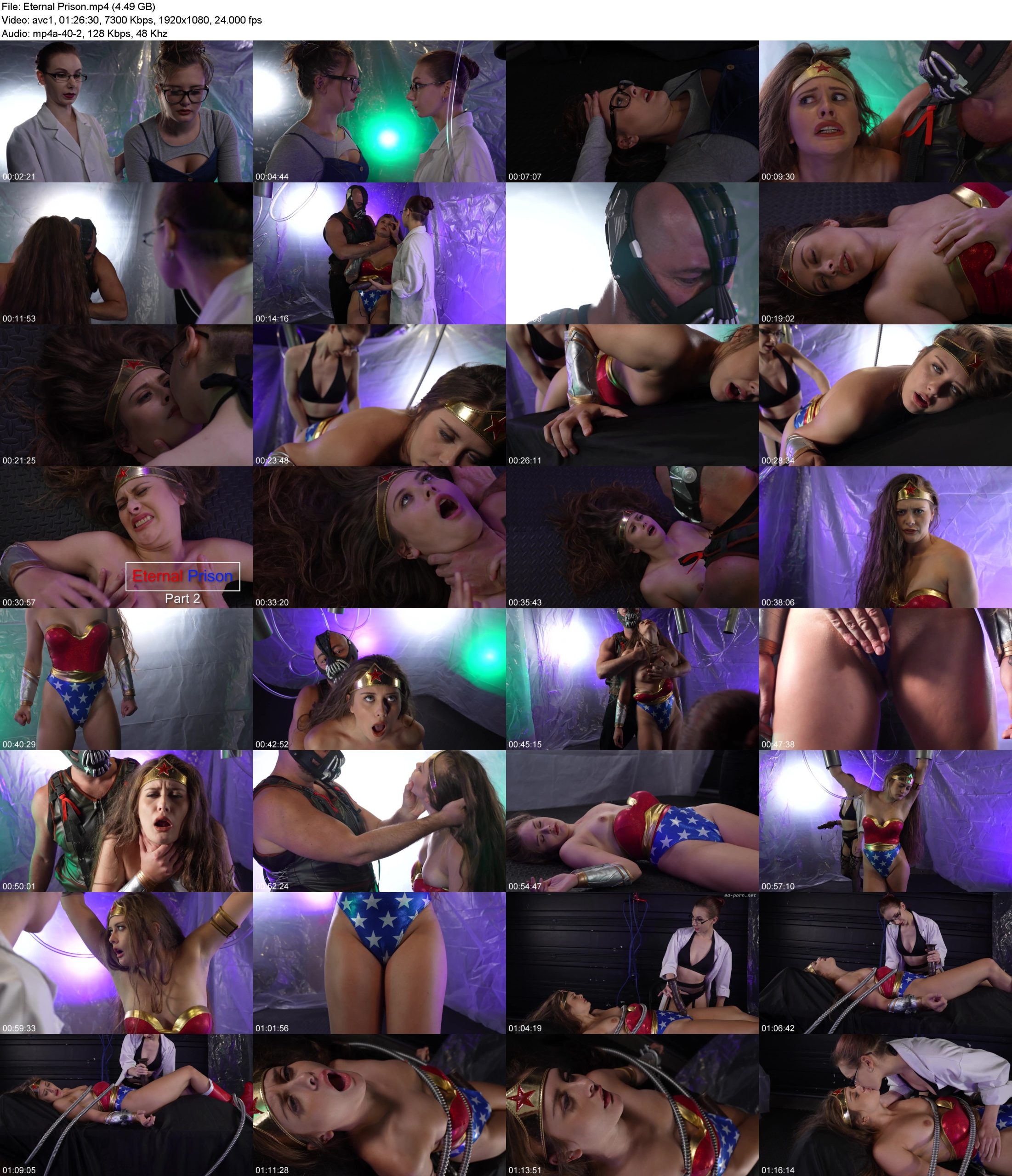 Diana Prince is asked to evaluate a professors work that claims she has found a cure for cancer. The professor is requesting a sample of Wonderous Womans DNA and that Diana ask her since they are friends. Diana is put off when the professor makes some sexual advances and tries to leave but finds herself in a trap!
Diana wakes up by herself and immediately transforms into Wonderous Woman! The professor comes back to check on Diana to find Wonderous Woman ready for battle! Unfortunately for Wonderous Woman the professor has a hired gun by the name of MERCY! Wonderous Woman tries to battle Mercy but the professor jumps into the fight with her cybernetic weapons and turns the tables on Wonderous Woman! The Amazon warrior tries but is overwhelmed and eventually finds herself helpless to stop the professor! Wonderous Woman is subjected to physical and sexual gauntlets that push her to the limit!
Wonderous Woman wakes up to Mercy having his way with her. She tries to stop him but he ravages and KO's her over and over as she is forced to cum. Wonderous Woman tries to fight Mercy but he dominates the her and embarrasses the gorgeous warrior princess. Professor Braniac keeps collecting data throughout the never ending gauntlet and assists in some sexual tests.
This movie includes sim sex, topless nudity, forced orgasms, lots of MvF beat downs, bear hugs, back breaker, an AMAIZNG low blow, sonya belly kicks, belly punching, tons of KO's and more!
Professor Brainiac and Mercy have their way with the gorgeous Amazon forcing her to cum over and over and over. Wonderous Woman is left bound all night with the professors dildo on full blast under her star spangled armor. Wonderous Woman calls out for help but no one answers as she cums again and again. Wonderous Woman is then subjected to another beating from Mercy who finally ends Wonderous Woman for good.
This movie contains groping, forced orgasms, beat down, KO's, lots of semi-conscious eyes, electrocution, banged with dildo, and more!
tags:superheroine porn,superheroines fetish,humiliation,superheroines adult movies,fantasy,lezdom,lesbian domination,catfight,submission,strapon,mixed wrestling,maledom,forced sex,wonder woman,bondage,bdsm
Duration: 01:26:30 Resolution: 1920×1080 Format: MPEG-4 Size: 4.49 GB