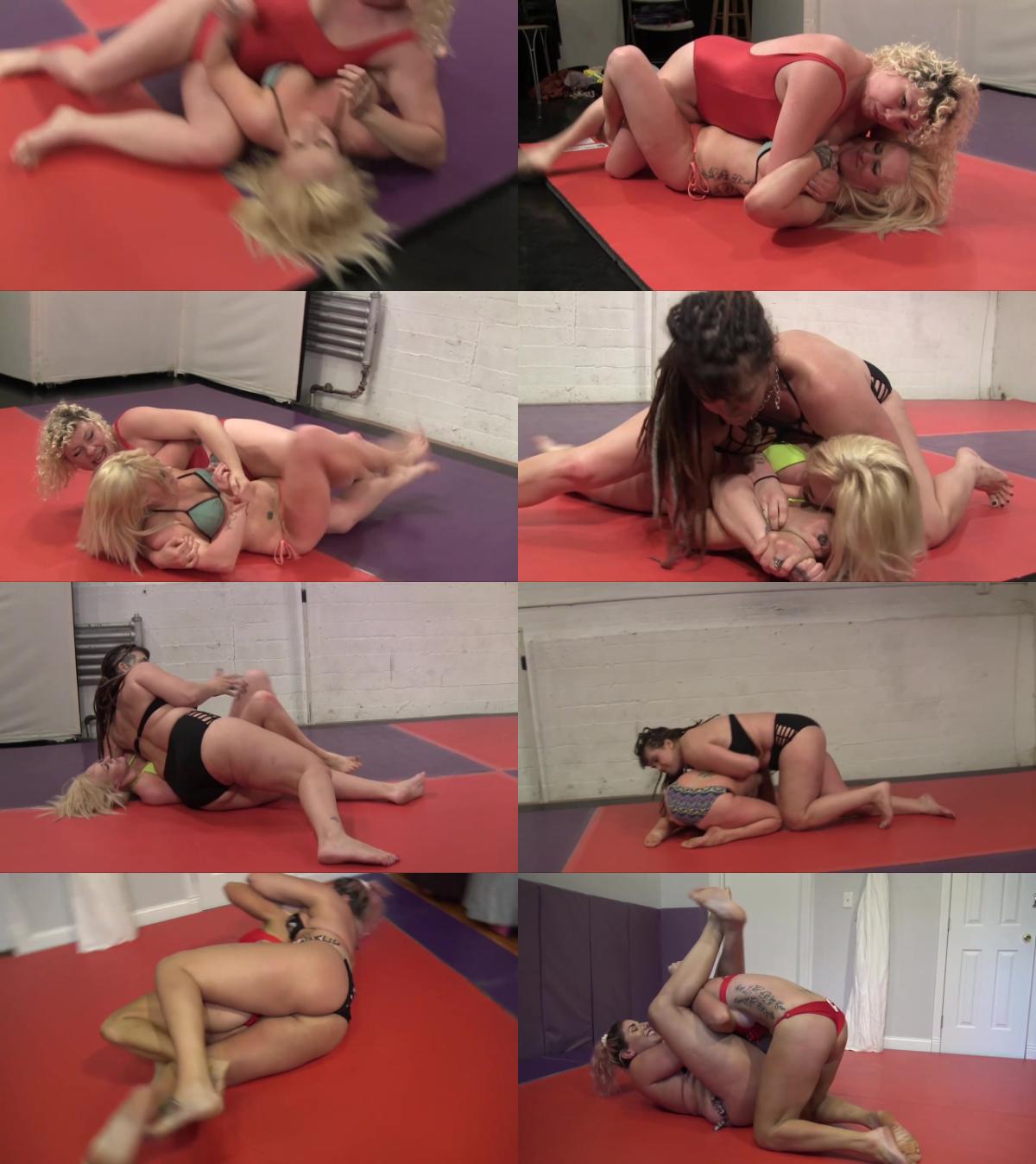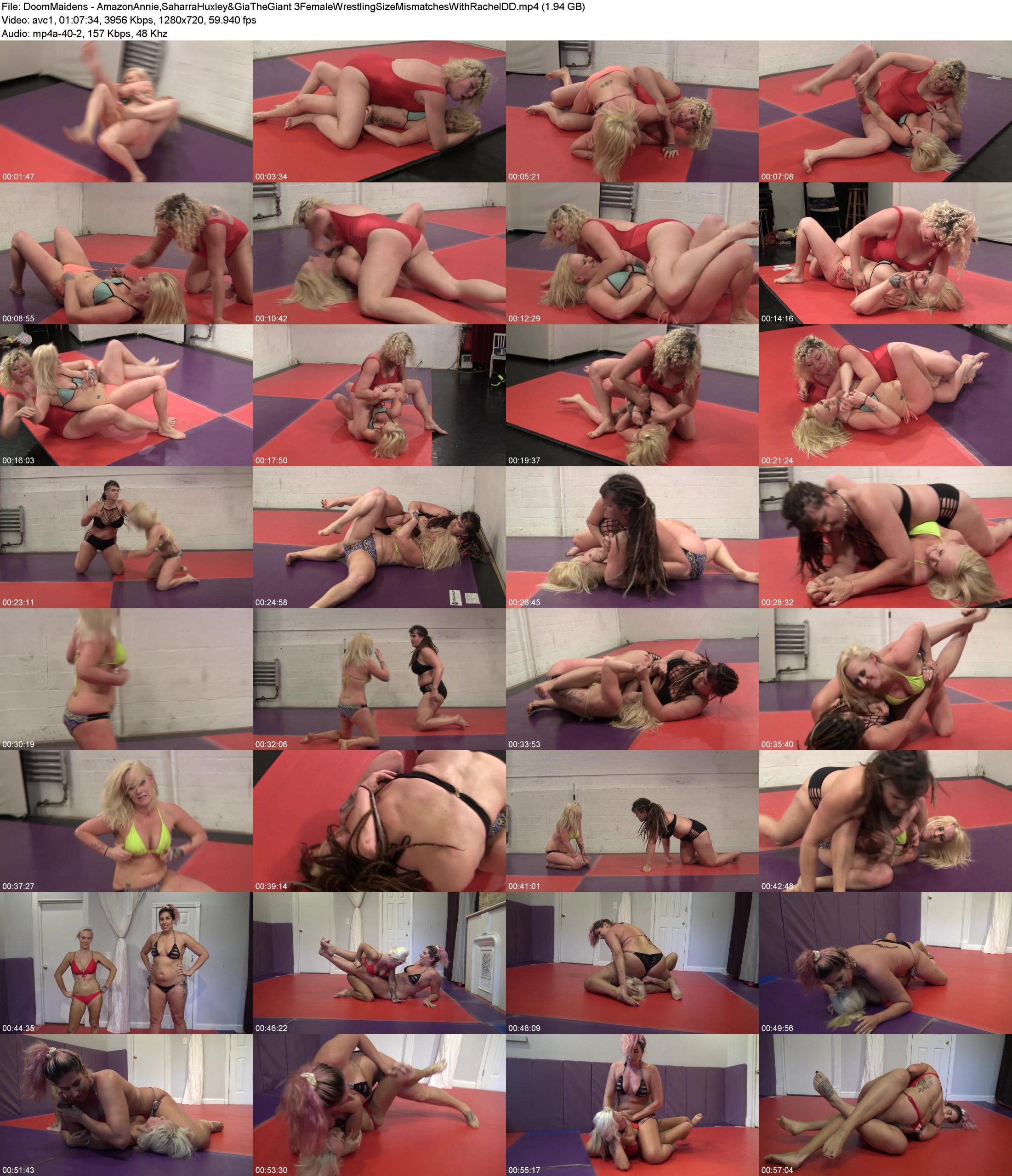 Rachel DD may be small and more of a scrapper than a skilled wrestler, but she is fearless and always up for a challenge — no matter how tough! Here, little Rachel, though only 5'4" and 120 lbs, takes on three separate amazon opponents, each at LEAST six feet tall and 200 lbs.
She faces Amazon Annie (6'0", 220 lbs), Saharra Huxly (6'0", 200 lbs), and Gia the Giant (6'1", 220 lbs), and each time the odds are insurmountable for Rachel. She attempts to attack with her signature headlocks and breast smothers, but her efforts are merely brushed aside and she ends up rolled, tumbled, squeezed, scissored, armlocked, squashed, and even simply sat on.
Up against Annie's cheerful woman-handling, Saharra's rough-and-tumble power, and Gia's massive leggy squeeze, Rachel struggles uselessly, her distress clear on her ever-so expressive face.
After racking up hugely lopsided scores, the amazons all conclude with victory poses over poor, little Rachel.
Category: FEMALE WRESTLING, SIZE COMPARISON, STRUGGLING, AMAZONS, DOMINATION , BIKINI,catfight porn,female fighting
Duration: 01:07:34 Resolution: 1280×720 Format: MPEG-4 Size: 1.94 GB
Download – DoomMaidens_-_AmazonAnnieSaharraHuxleyGiaTheGiant_3FemaleWrestlingSizeMismatchesWithRachelDD.mp4