The Dark Seductress Leads Miss Robin Astray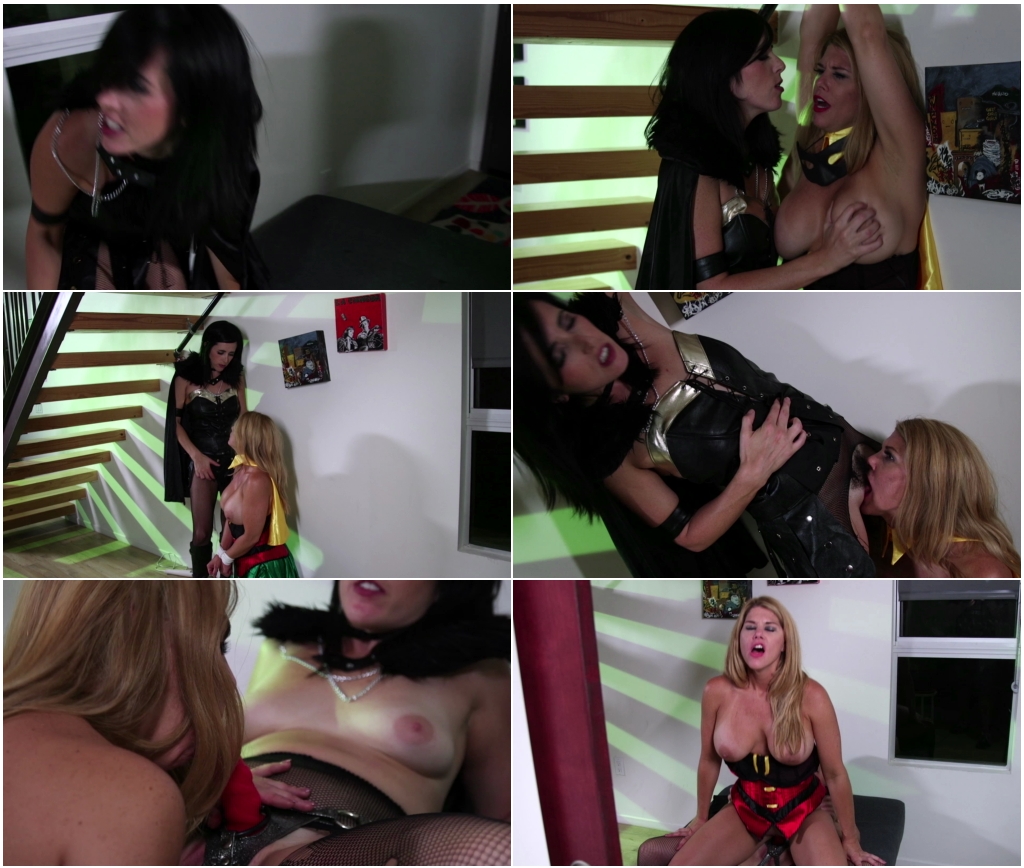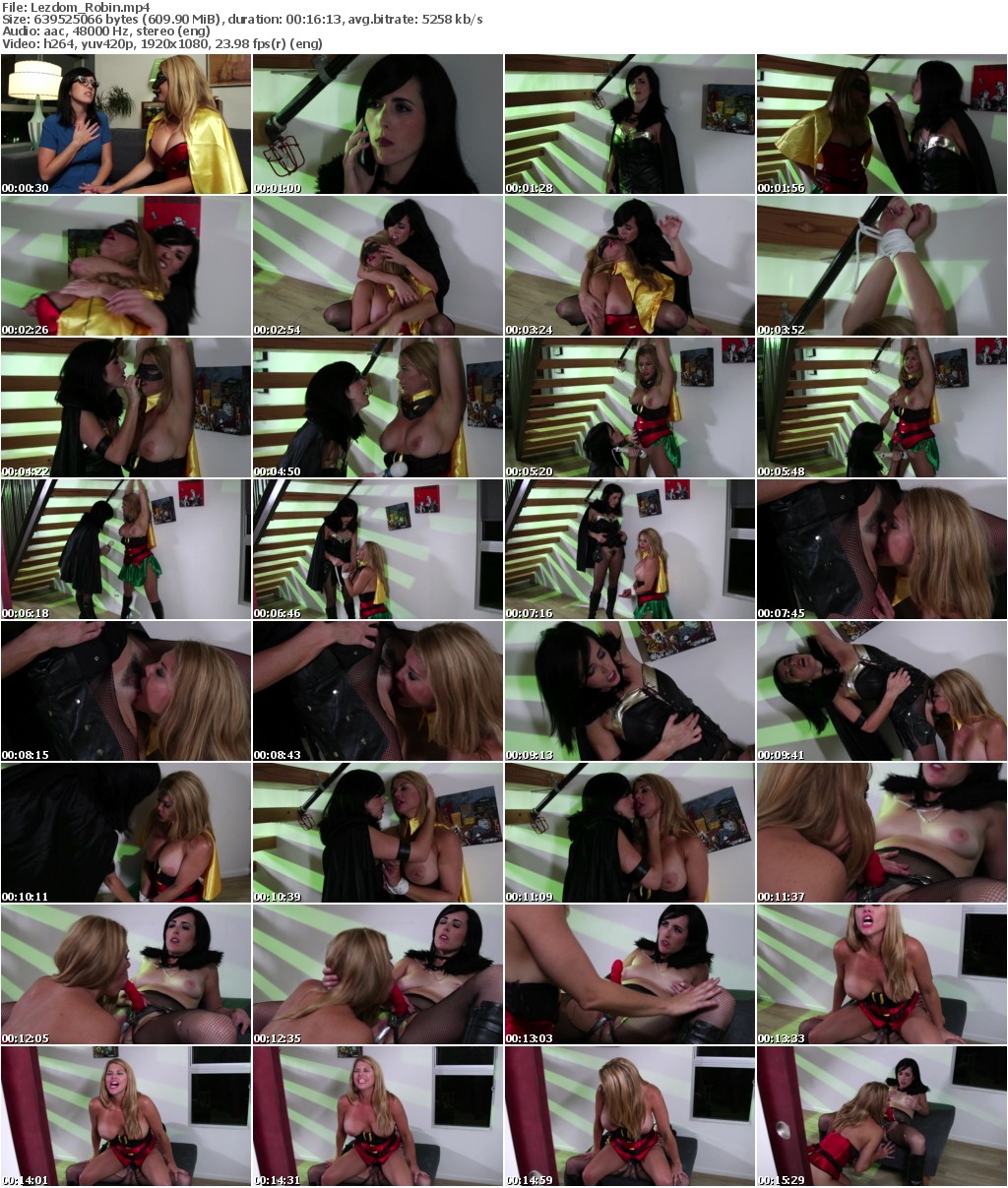 Miss Dixie begs Miss Robin for help for the local young ones. She mentions the need for help with funding. Miss Robin agrees to help and later finds herself receiving and urgent call from Miss Dixie needing immediate help. Miss Robin, of course, rushes to Miss Dixie's plea for help, only to realize she has been duped by none other than the Dark Seductress!
The two women get into a fight but the Dark Seductress gets the upper hand and chokes out the heroine. When Miss Robin comes to, she finds herself literally in a bind-arms tied above her head and her boobs fully exposed! The Dark Seductress reveals Miss Robin's identity and threatens her virtue with a Hitachi! Miss Robin begs her not to use it on her, but she just laughs and slowly goes to her knees and applies the vibe to Miss Robin's nether region, making her cum and sucking up her powers. Dark Seductress makes Miss Robin drop to her knees before she rips the crotch out of her fishnets and demands Miss Robin lick her furry pussy. She refuses, but the Seductress just pushes her head between her legs and makes her lick away. The more she cums, the more powerful she becomes!
Miss Robin does a very good job of making the Seductress pleased so she rewards her with some soft kissing and offers to bring her to the dark side-and to the dark side she begins to take her! Seductress has Miss Robin under her powers and reveals her big red strap on cock. Miss Robin graciously performs some expert cock-sucking skills on it! She then happily turns around and squats over top of Dark Seductress and begins to bounce up and down on her cock. Seductress reminds her that as she cums she will turn more and more to the dark side. There seems to be no turning back as Miss Robin happily rides that cock to orgasmic bliss! BUT, that is only one orgasm-Dark Seductress has plenty more for Miss Robin to make sure she comes completely over to the dark side!
Related Categories: BONDAGE, STRAP-ON, SUPERHEROINES, PUSSY EATING, FORCED ORGASMS Keywords: super villain, bound orgasms, lesbian, magic control, blowjobs, dildo fucking, kissing, girl-girl, hitachi, catfighting, carissa montgomery
tags:superheroine,superheroines,lesbian domination,lezdom,stroyline,froced orgasm,submission,humiliation,super hero, super heroines ,strapon,strap-on,fantasy
Info :
Size: 609.90 MiB
Duration: 00:16:13
Resolution : h264, yuv420p, 1920×1080, 23.98 fps(r) (eng)
Format: MP4
Download – Lezdom_Robin.part1.rar
Download – Lezdom_Robin.part2.rar