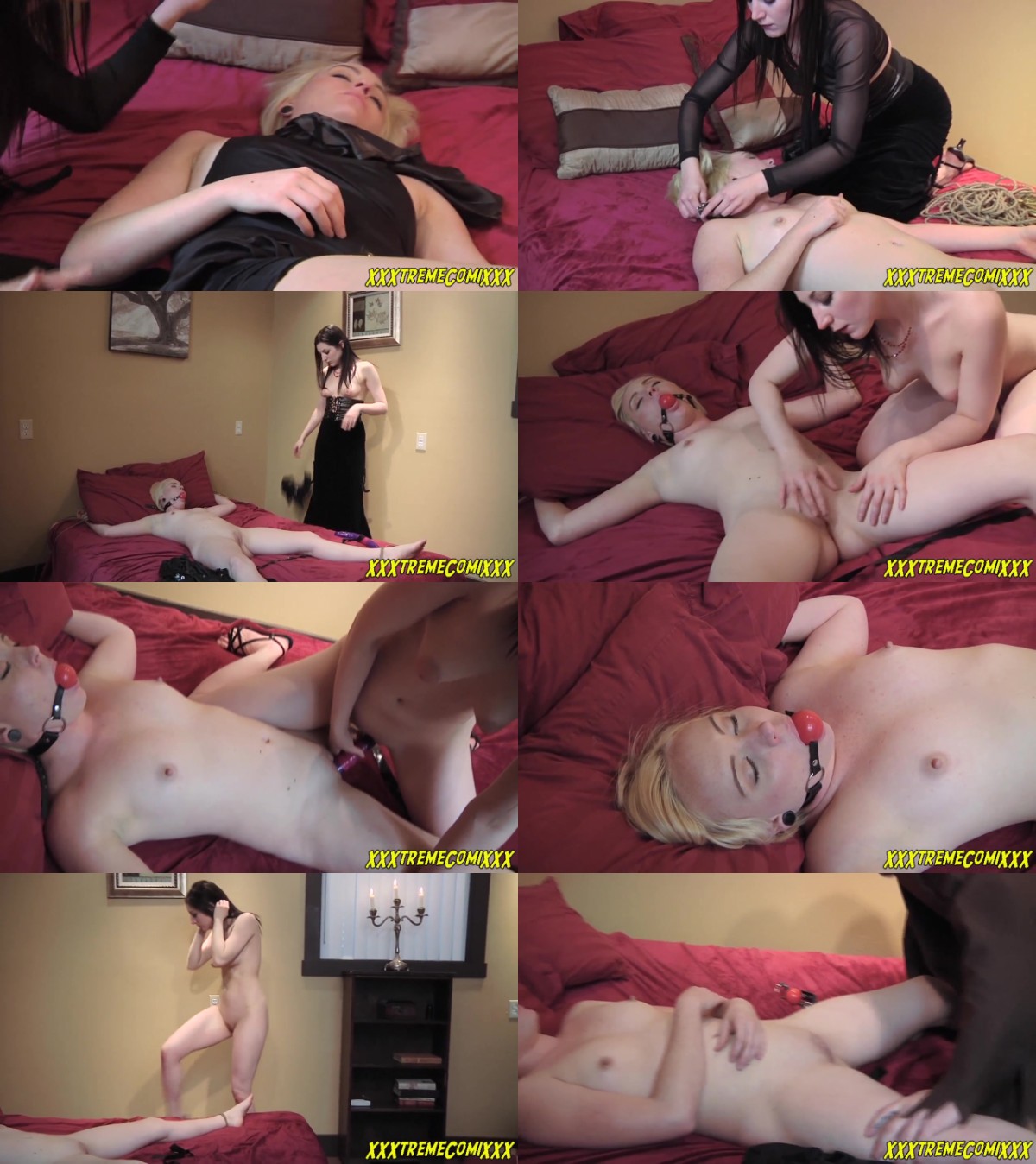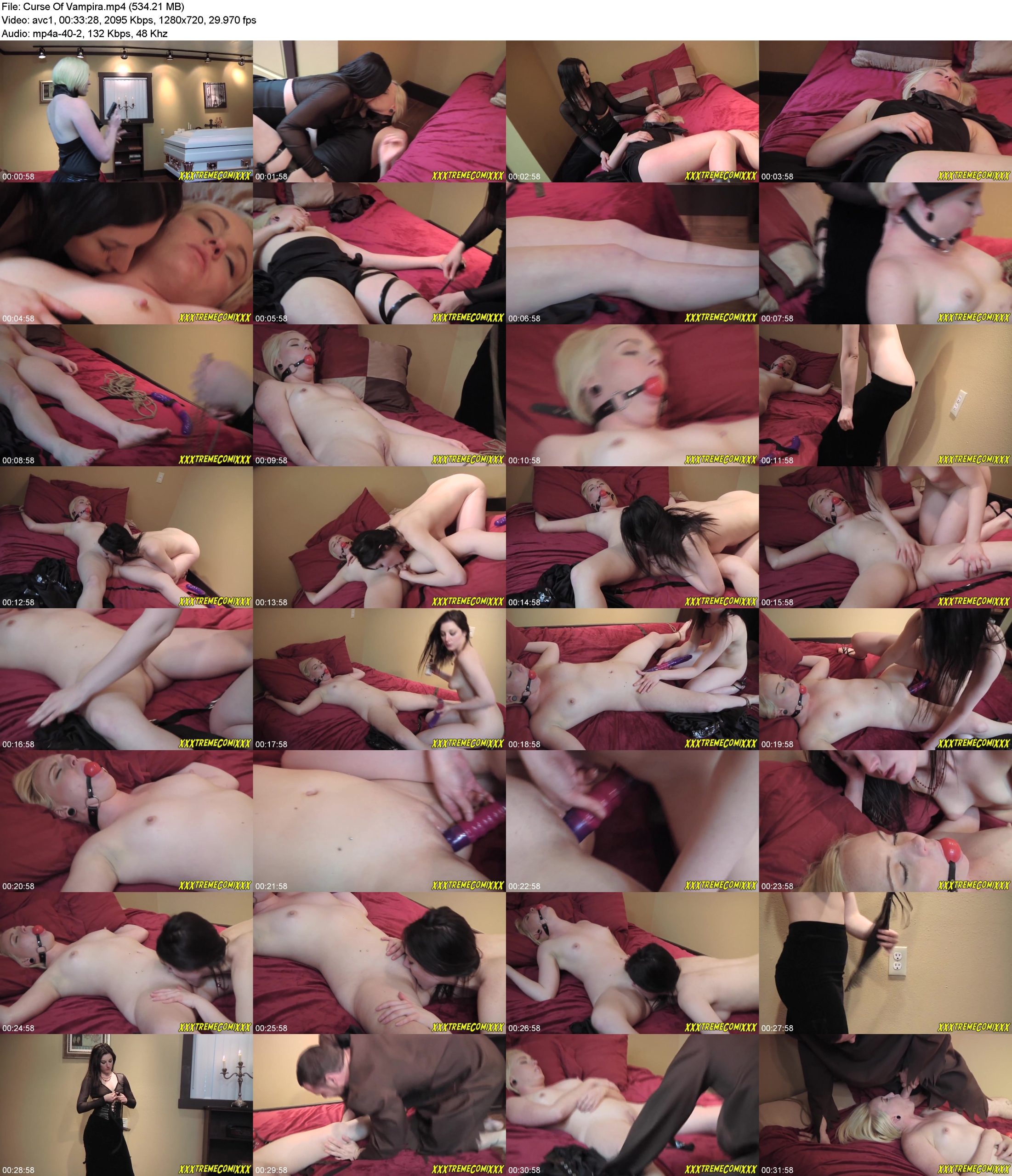 Vampire Hunter Miley is hot on the trail of Vampira. She tracked her to her lair, and with stake in hand goes to open her resting place to end her evil reign, she opens the lid to find nothing! The vampiress had teleported behind her and attacked, taking her down and trapping her in a dangerous kiss.
Miley tries to fight her off, but she is far stronger than the girl, and her kiss weakens her with every second until she is out. Vampira orders her slave Igor to carry her to the bed. Vampira begins stripping the girl down, then ties her to the bed and gags her, she strips her own clothes off then begins to fondle her sexy body. She starts to finger her, then suck on her delicious pussy, Miley moans softly through the gag at the orgasmic touch of the vampire.
Vampira grabs a double sided dildo and inserts it into her preys pussy, then her own, then begins to fuck her until they both come to an orgasm. Finished with her, Vampira decides to suck whatever remaining power she has from her pussy. Miley still moans weakly at the flicker of the cursed tongue until she cums again.
Vampira orders her slave to take care of the girl, then leaves. The hunchbacked fiend unties her, then decides to have a little fun and slides his hard cock into her mouth and fucks her face.
Fetish Elements: Explicit Sexual Content, Superheroines, Vampires, Kissing, Lesbian, Bondage, S***py, Bondage, Ball Gag, Bound, Fondling, Pussy Eating, Double Dildo, Fingering, Nipple Sucking, Blow Job, Fucking
tags:superheroines fetish,superheroine porn,superheroines sex,humiliation,superheroines adult movies,fantasy,lezdom,lesbian domination,catfight,submission,bondage xxxtremecomixxx
Duration: 00:33:28 Resolution: 1280×720 Format: MPEG-4 Size: 534.21 MB