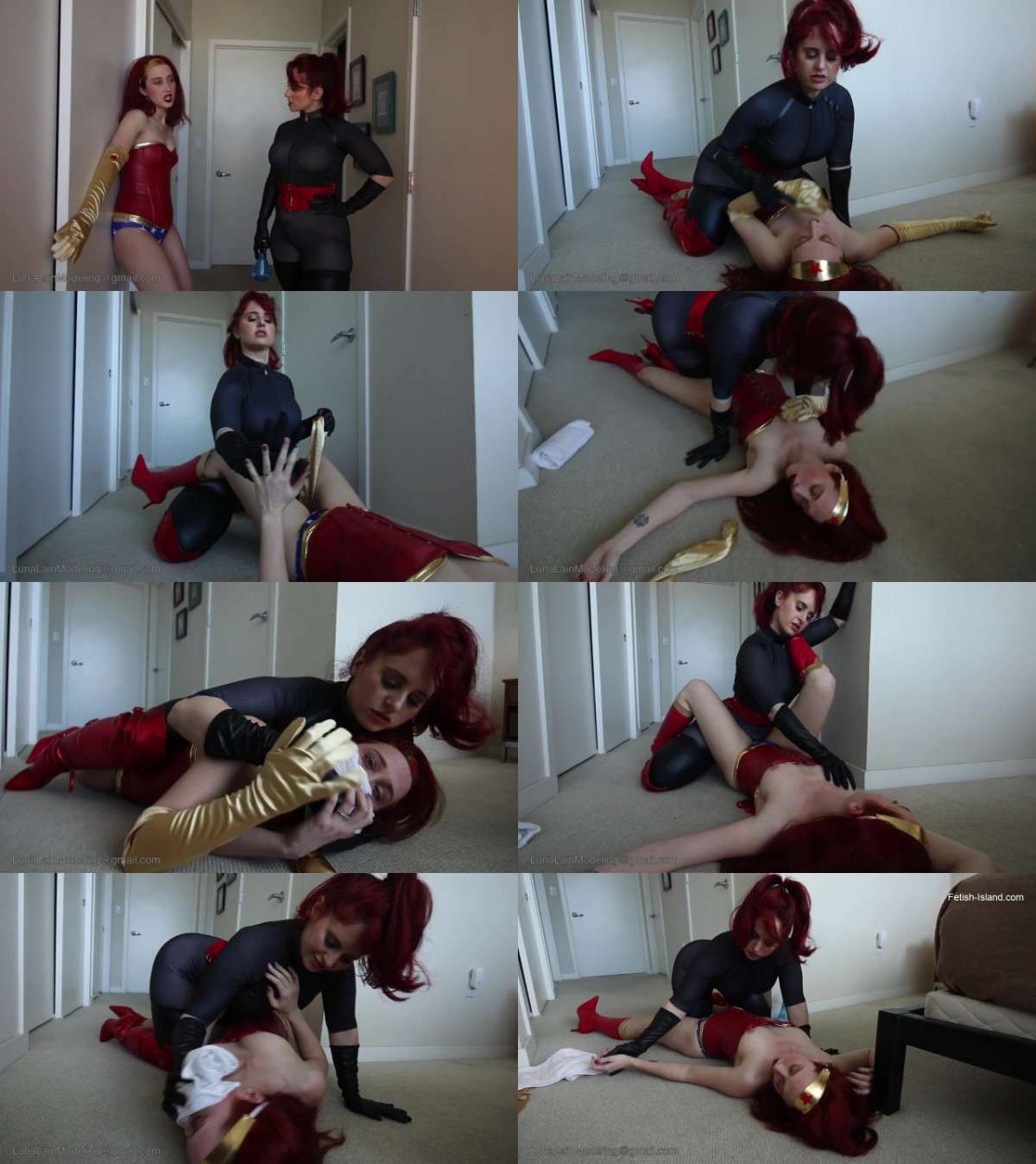 Wonder Woman confronts Slave Mistress who uses a white rag that doesn't work on this super heroine. WW is not ready for the magic spray that weakens her. Clawing the walls with her satin gloves, she falls to the ground in a whoozy slump.
The curvy villainess ragdolls her opera gloves and does an eyecheck after the knockout. Groping her body through her uniform, she places the do gooders red boots over her thick thighs and strips the elbow gloves finger by finger.
As the hero awakens, the Baddie gives another KO before she gropes and ass humps until she rouses again. Knocking out Wonder Whore again, she reveals her perky tits and places her knee boots over her shoulders. Climbing on top, she gives tit worship and imposed kissing to the now struggling damsel.
Does she want to be alert and struggling or still and compliant? Immobile allows for eye checks and boot dragging away for slave training with the other fallen super heroines!
OTHER KEYWORDS- ass humping, struggling, boots, confrontation, submissive/slave training, corsets, corset fetish, Wide belt fetish, spandex, catsuits, fetish clothing, fetish clothes, glove fetish, shiny fetish, redheads, all natural, fantasies, fantasy, fetish, role playing, roleplaying, kink, red hair,
tags:superheroines fetish,superheroine porn,superheroines sex,humiliation,superheroines adult movies,fantasy,lezdom,lesbian domination,catfight,submission,humiliation,overpowered
Duration: 00:19:02 Resolution: 1280×720 Format: MPEG-4 Size: 653.13 MB