CHICHI WW SUPERHEROINE SLEEPY CLOTH CAPTIVE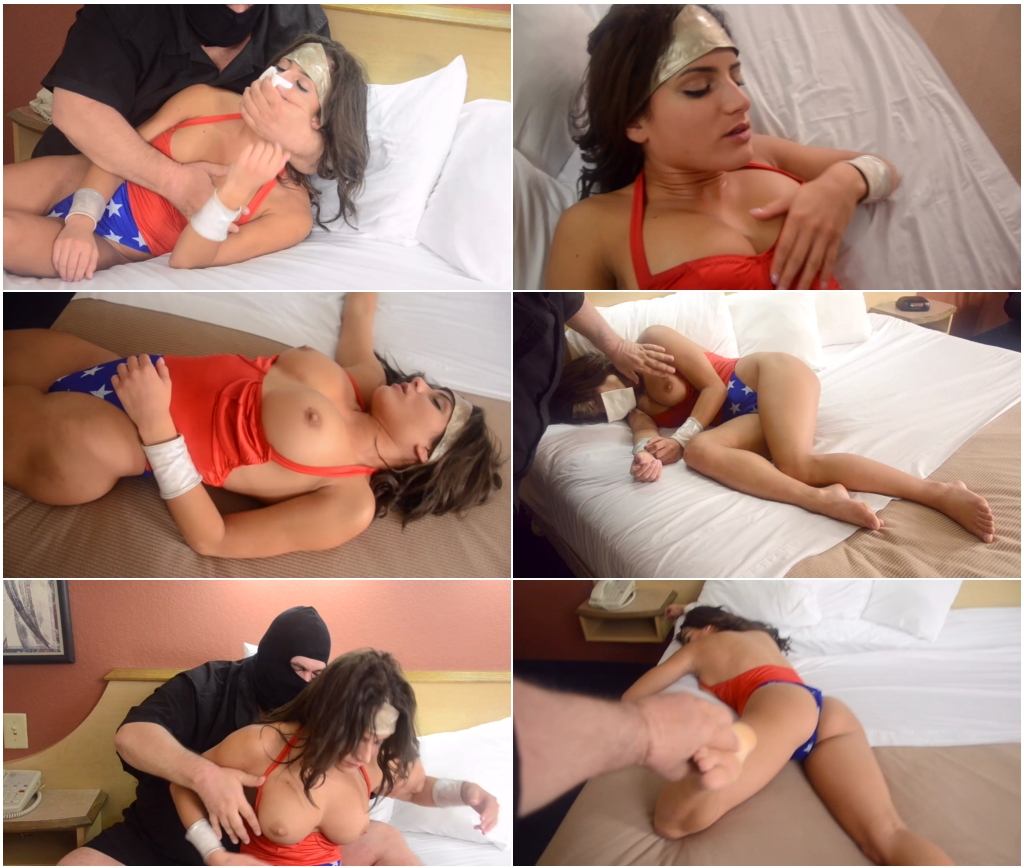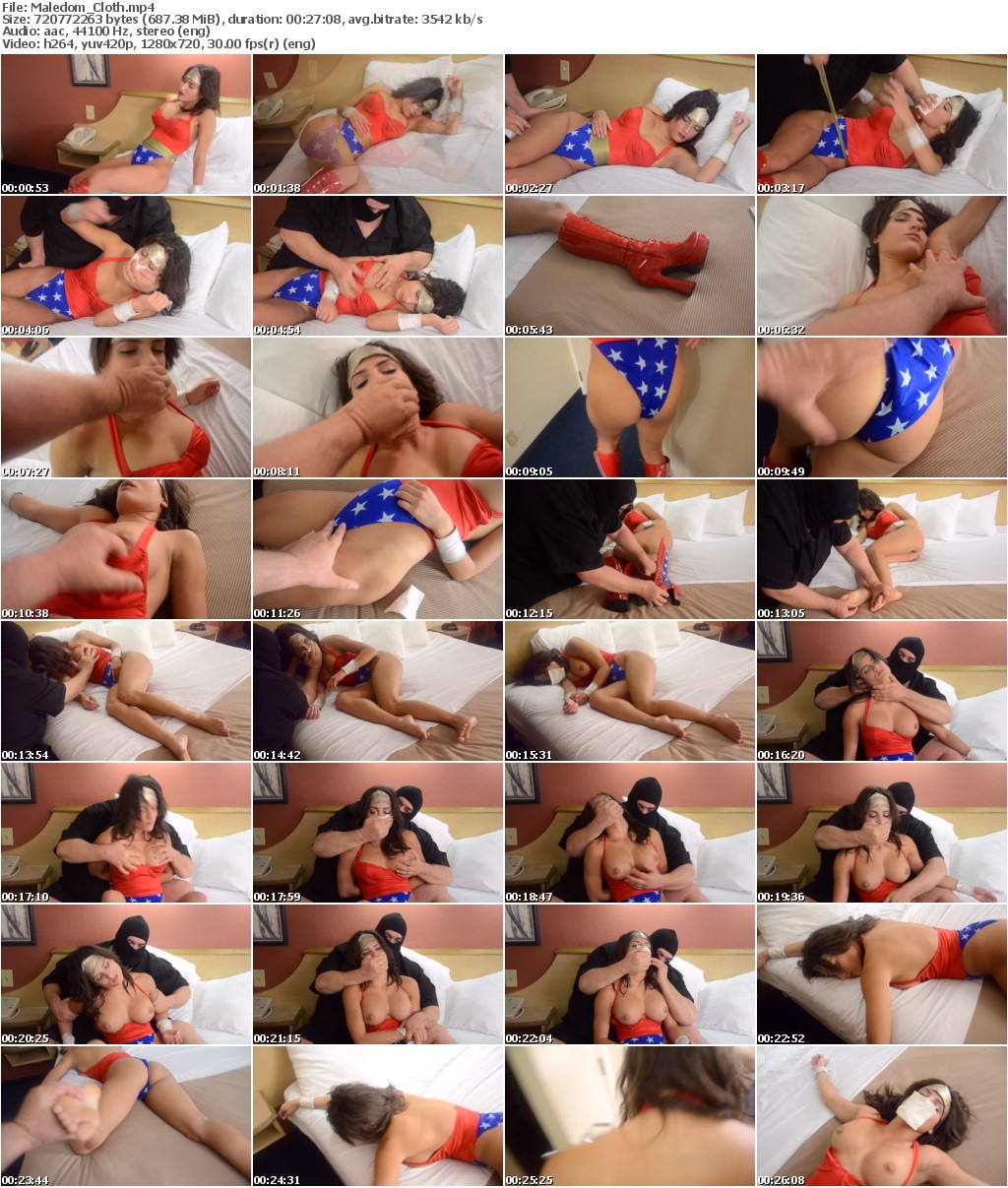 Gorgeous Chichi returns in this SUPER HOT chloro video! The scene opens with WW choking up a thug (shot from the thug's point of view) as she looks directly into the camera and gives a scathing speech about bringing justice to those who are wicked! She then procedes to beat the thug to a pulp (nice POV shot)!
Afterwards the exhausted superheroine goes back to her place of solitude and falls into a deep sleep. While she slumbers a white slavery leader who has followed her, slowly creeps up on her and begins to molest her! WW is fondled for a while, completely unaware of the hands on her curvaceous, muscular body! Finally the groggy super beauty wakes up to a firm handgag!
As she "MMMMMPH"s in confusion against the hand over her mouth, the slaver suddenly clamps a chloro soaked cloth over her gorgoeus face and removes her magic belt! Greatly reduced in strength WW is easily overpowered by the slaver and is slowly, dramatically drugged into unconsciousness, her eyes rolling beautifully as she is eventually defeated by the anesthetic fumes!
WW is then subjected to a perverse game of cat-and-mouse where she is kept sleepy with the cloth and also repeatedly knocked out! Her curvy muscular body is relentlessly groped, her bare feet are fondled, special attention is given to her very squeezable ass, boobs, etc.
WHAT WILL BE THE FATE OF THE SUPER SLEEPY DAMSEL?
Features Chichi's incredibly HOT passouts! Don't miss this one!
Tags:Maledom,Male Domination,superheroine,superheroines,Humiliation,Mixed Wrestling,Submission,froced orgasm,super hero, super heroines,wonderwoman,big tits
Info :
Size: 687.38 MiB
Duration: 00:27:08
Resolution : h264, yuv420p, 1280×720, 30.00 fps(r) (eng)
Format: MP4
Download – Maledom_Cloth.part1.rar
Download – Maledom_Cloth.part2.rar