C0ry in Supergurl Ult1mate Interrogation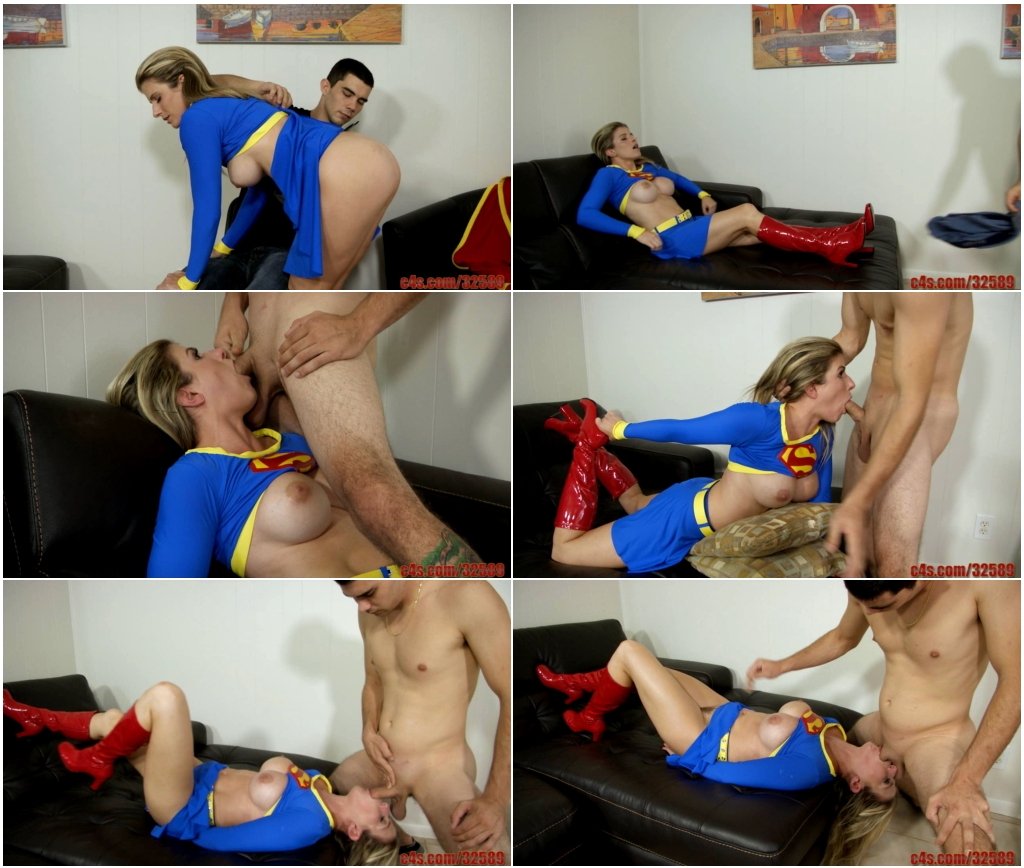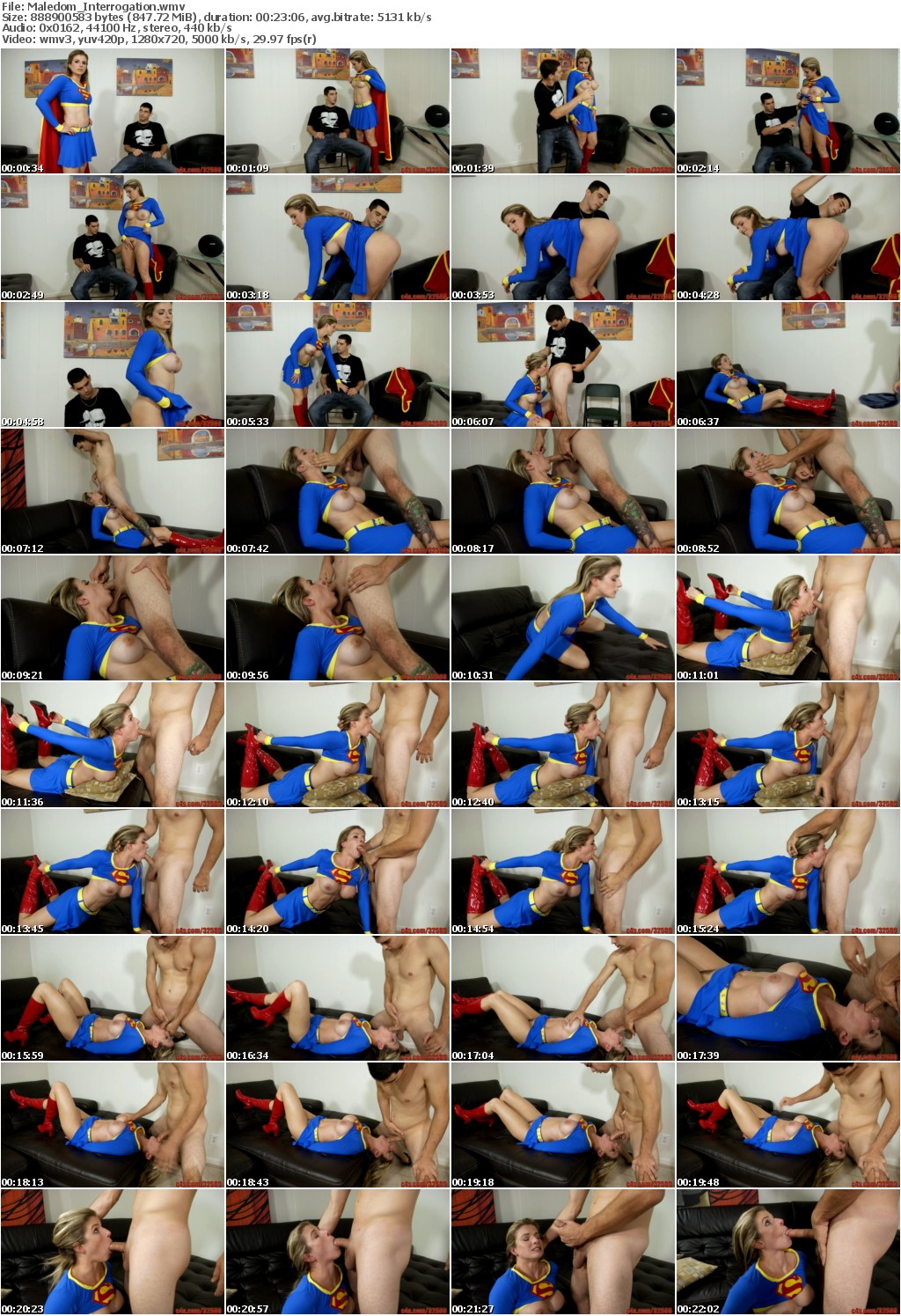 Premise: Super Gurl has apprehended a National City criminal and brought him into custody for questioning by the police captain. Not being able to get him to talk to the police, Super Gurl asks the officer to leave her alone with the prisoner and begins her own interrogation tactics. "If you will not talk then I will have to use my Super slut techniques and suck the truth right out of you!"
After the intro: Super Gurl tells the prisoner to gently remove her cape. She then lifts her top to show her Super Boobs, bends over and instructs the guy to lift her skirt, remove her panties, and spank her buns red.
After a quick warm up Super Gurl demands to deepthroat his cock and says "No man has been able to resist my Super throat and always coughs up the info I need" "Do you think you can resist me?"
Not being able to resist her beauty the guy puts her in the deepthroat position. The Deeper the Better! Hands behind her back with nose pinching, face slapping and boob smacking.
Final deepthroat position Supergurl takes a full stream of his cum into her mouth that she swallows down. Unable to resist, he confesses to all his crimes.
Category: SUPERHEROINES
Related Categories: HANDJOBS, CUMSHOTS Keywords: spy, super heroine, handjob, hand job
Tags:Maledom,Male Domination,superheroine,superheroines,Humiliation,Mixed Wrestling,Submission,froced orgasm,super hero, super heroines,supergirl,superwoman
Info :
Size: 847.72 MiB
Duration: 00:23:06
Resolution : wmv3, yuv420p, 1280×720, 5000 kb/s, 29.97 fps(r)
Format: WMV
Download – Maledom_Interrogation.part1.rar
Download – Maledom_Interrogation.part2.rar