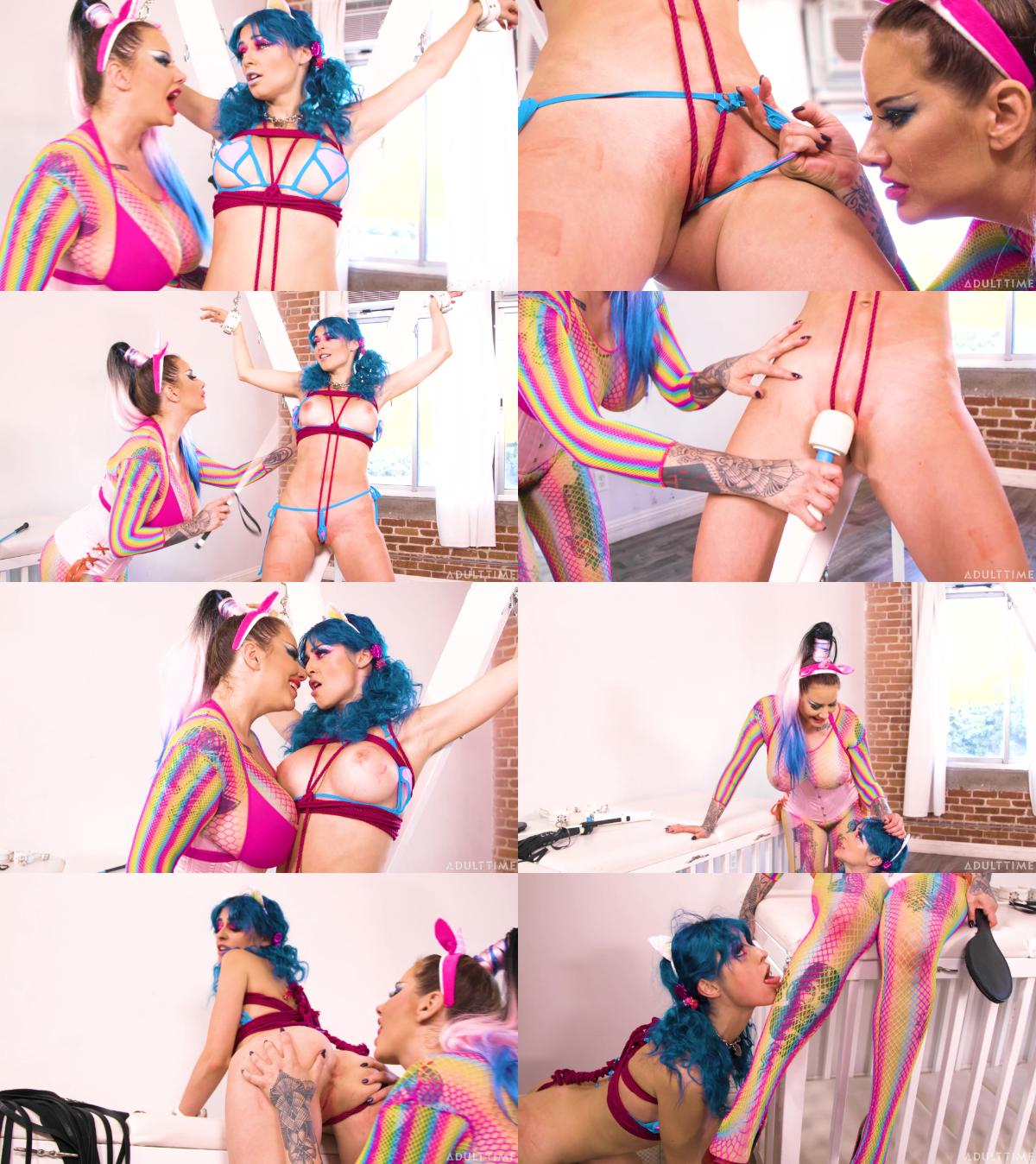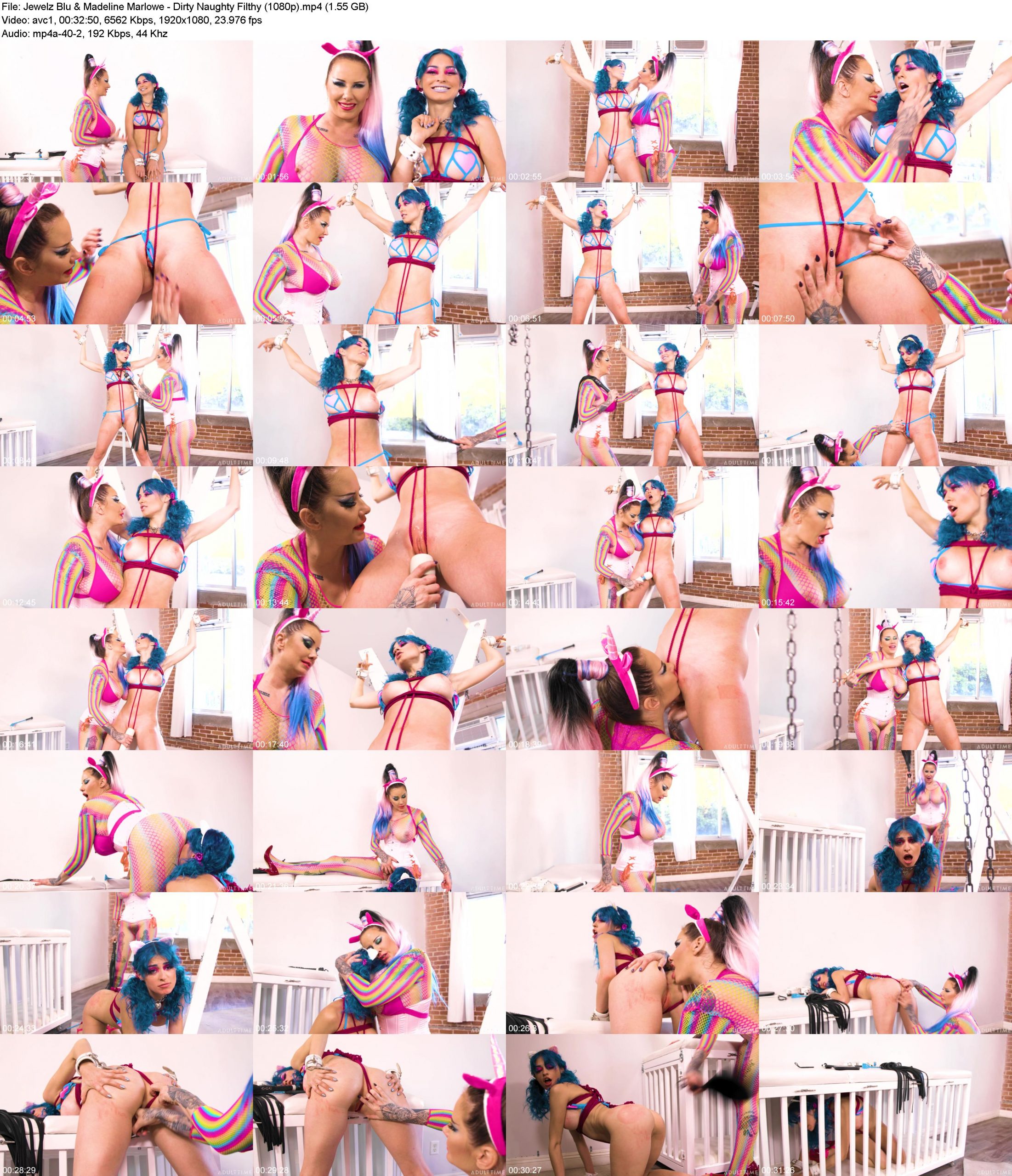 Jewelz Blu, sooooo sweet and innocent with her kitty ears and bright blue hair, has never been dominated by a woman before… but today's her lucky day! Not only that, but she'll get to see a real live unicorn: Madeline Marlowe!
But don't let Madeline's rainbow fishnets and cotton candy mane fool you — she's here to make Jewelz's wildest, dirtiest fantasies come true. A professional Dom who loves doin' her job for the money AND the honeys, Madeline knows how to make REAL magic happen…
And it all starts with a Bubblegum Dungeon dance! Jewelz shakes her tight booty and Madeline jiggles her huge tits, getting each other HYPED for what's to come — or CUM. In her own words, Madeline promises to make Jewelz 'overwhelmingly happy.'
Jewelz is soon strung up and at her mistress' mercy — ooh, what deliciously sinful things does Mistress Madeline have in mind?? Not sunshine and rainbows, no ma'am. Jewelz is on her way to Ecstasy Station, with a quick detour in Pain Town, as Madeline ravishes her silky smooth skin with her treasured collection of wands and crops. Once Madeline finally frees Jewelz from her colorful binds, it's not because they're done. Oh no, it's just the beginning!
With Jewelz begging for more, Madeline stuffs her pussy with fingers and tongue, but it's not enough! Jewelz's cute, juicy bottom is SCREAMING to be spanked, and Madeline's trusty flogger is just right for the job. With each crack of leather, Jewelz is closer to sweet, blessed relief… if she's allowed to have it!
Boy, it's a good thing unicorns really DO exist. Who knew they'd be so kinky??
tags:lezdom fetish,lesbian domination porn ,submission,humiliation,bondage,ass lciking fingering,anal
Duration: 00:32:50 Resolution: 1920×1080 Format: MPEG-4 Size: 1.55 GB
Download – Jewelz_Blu__Madeline_Marlowe_-_Dirty_Naughty_Filthy_1080p.mp4