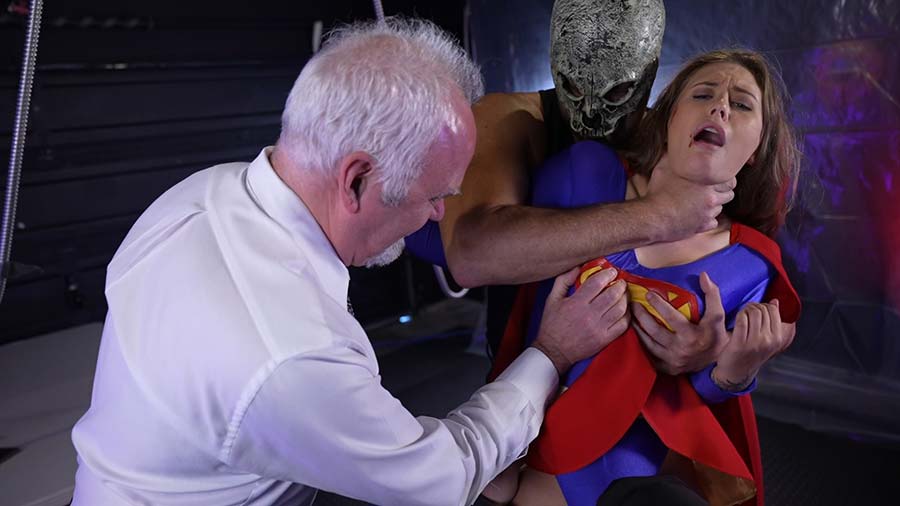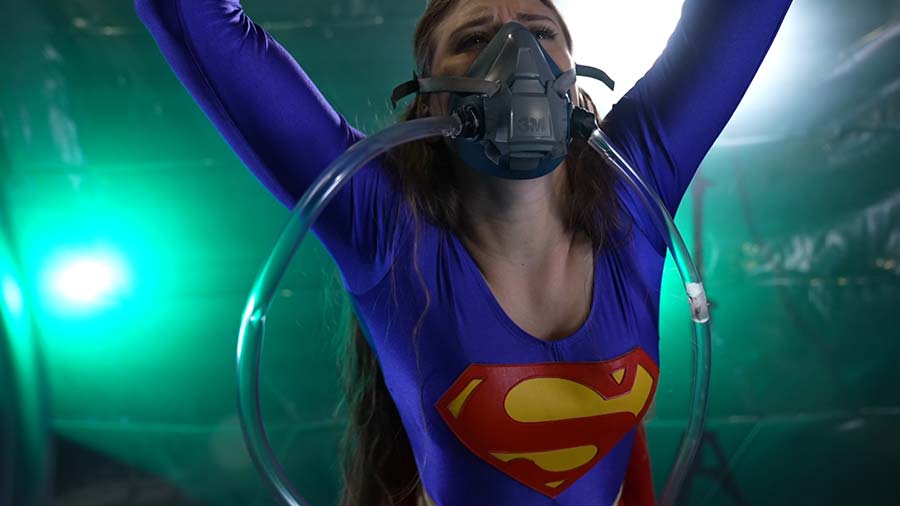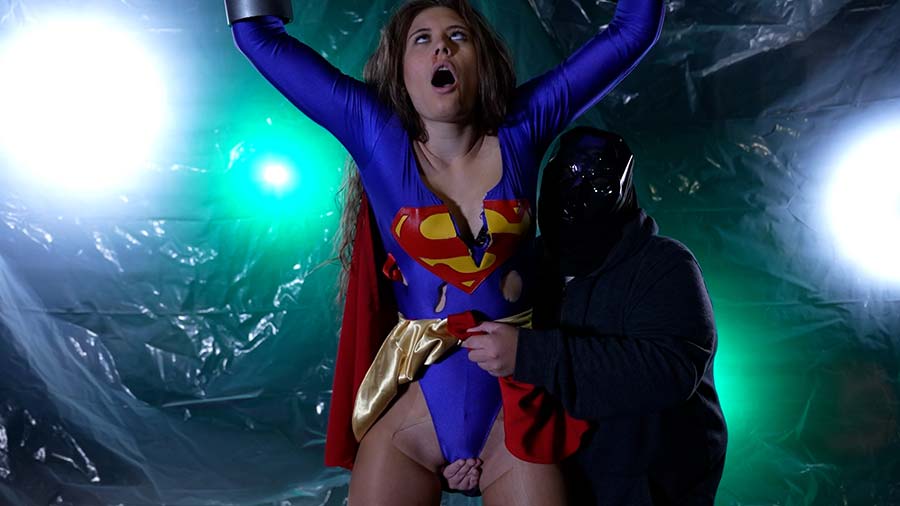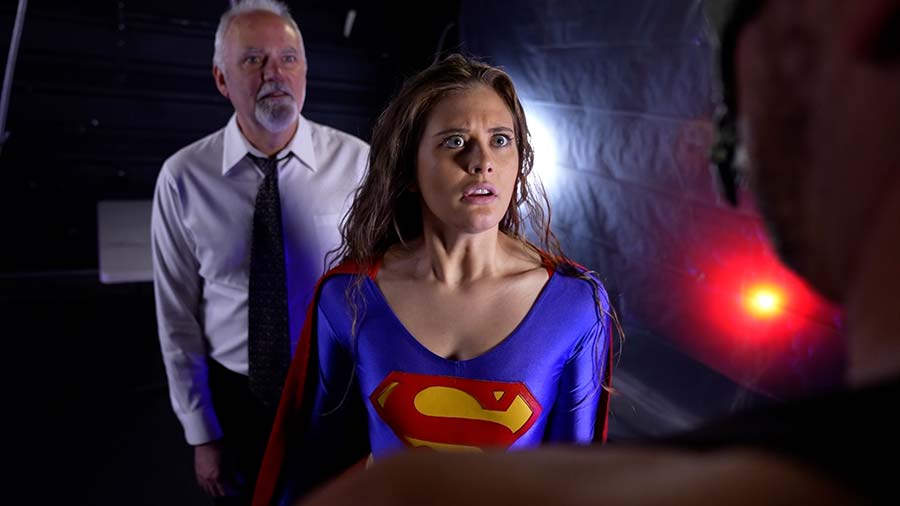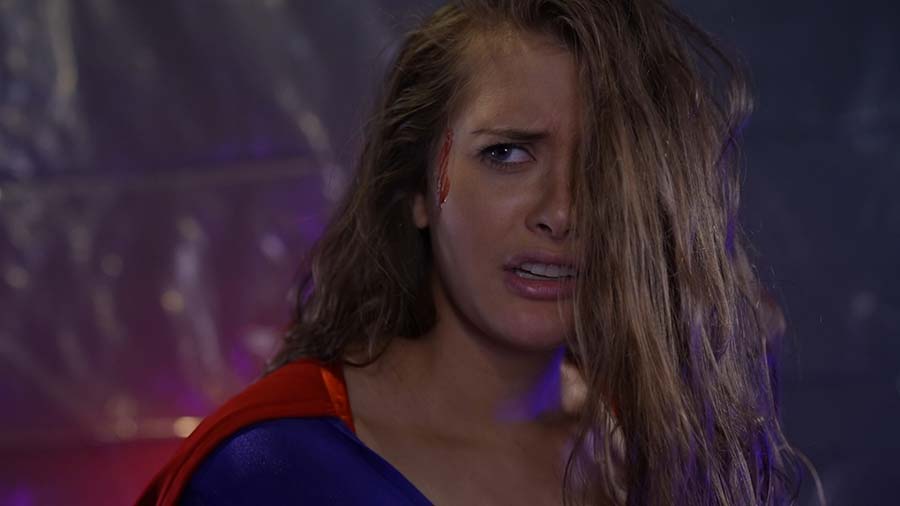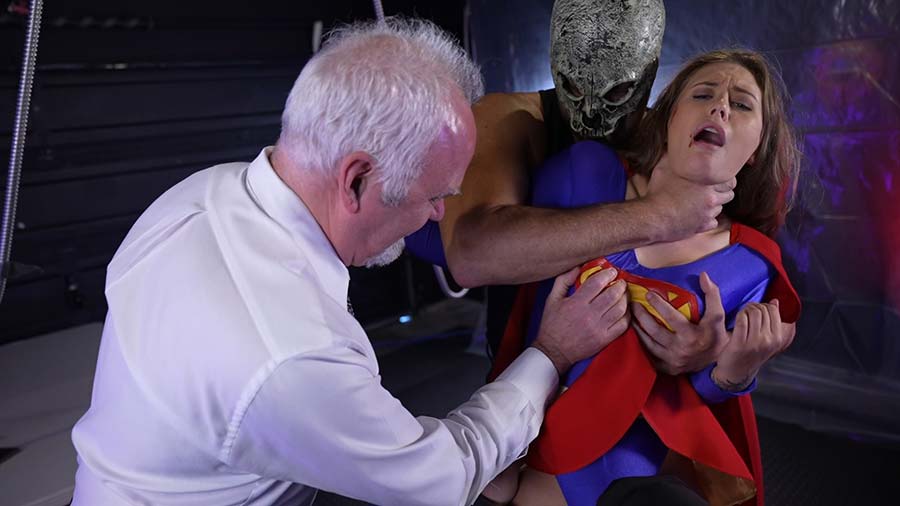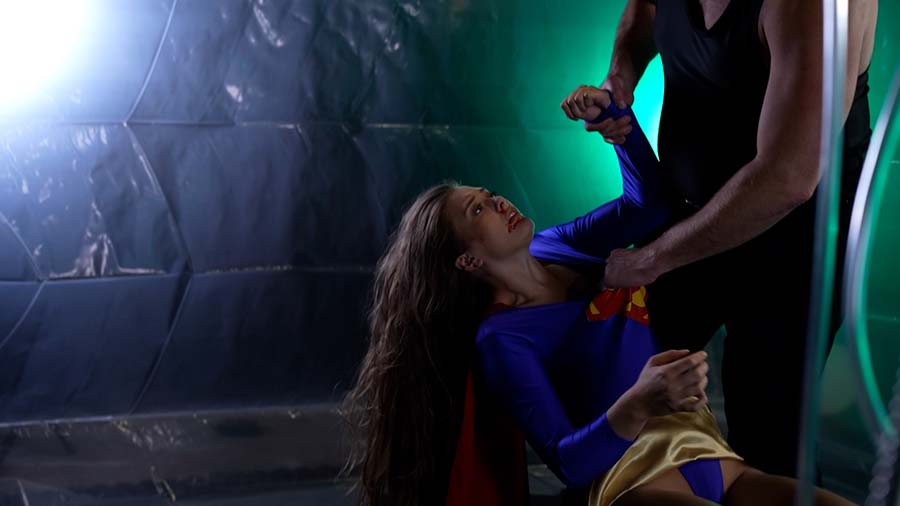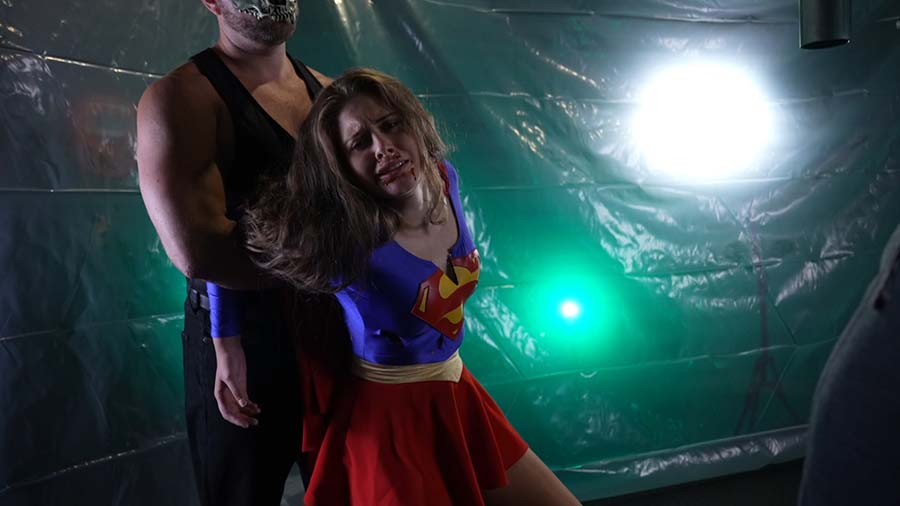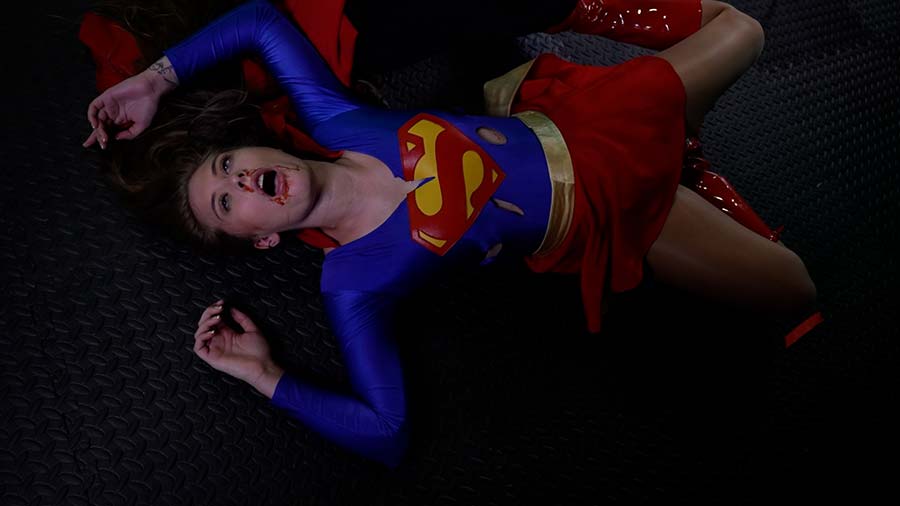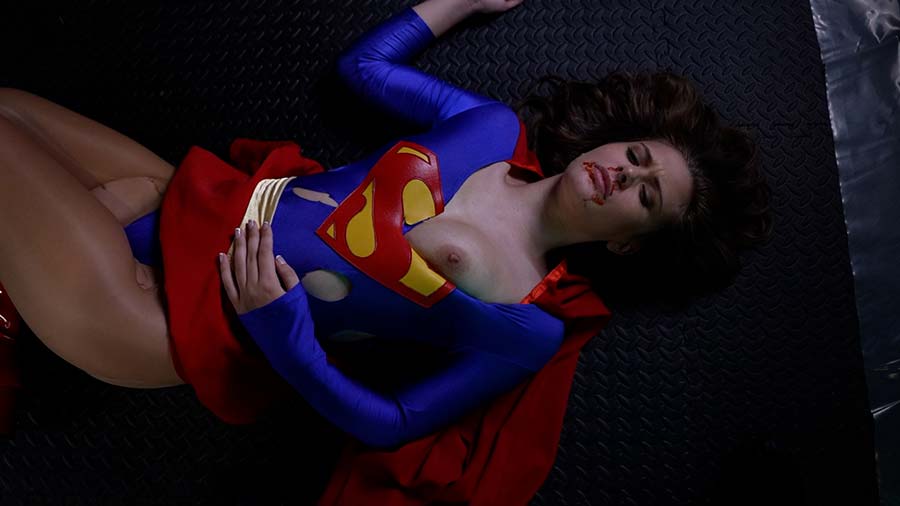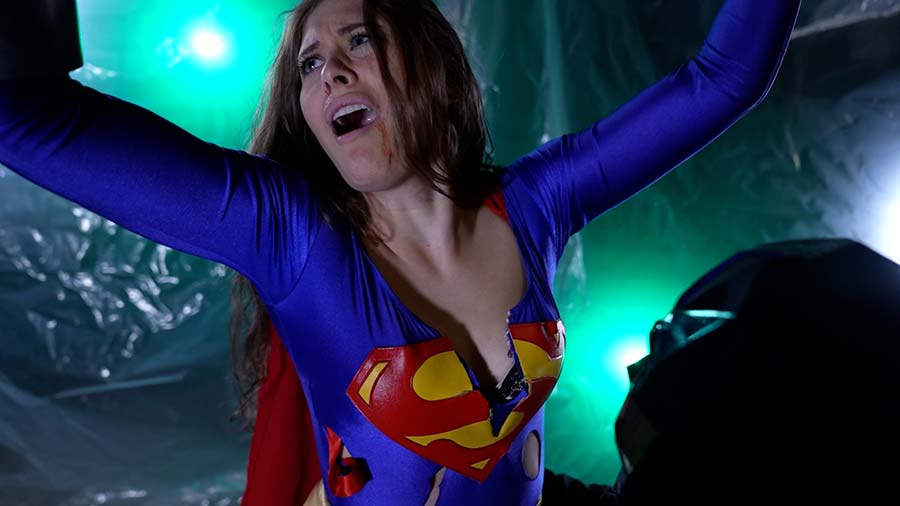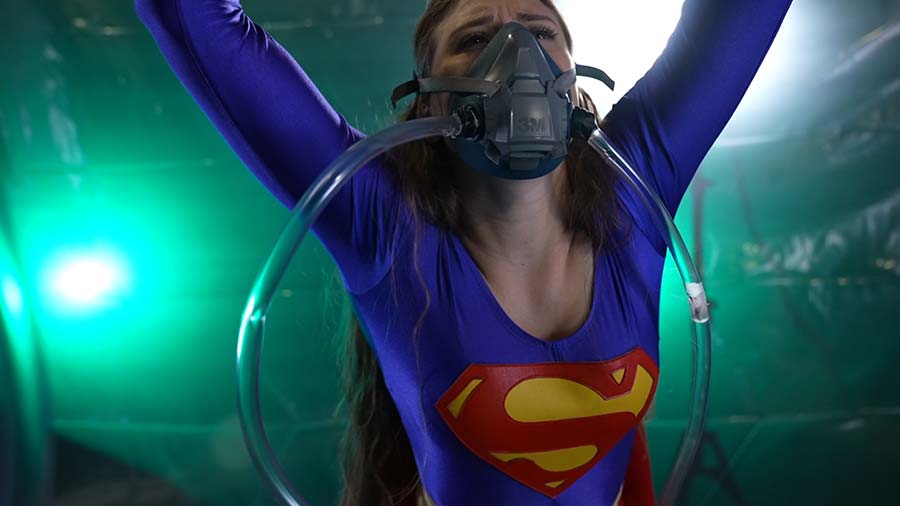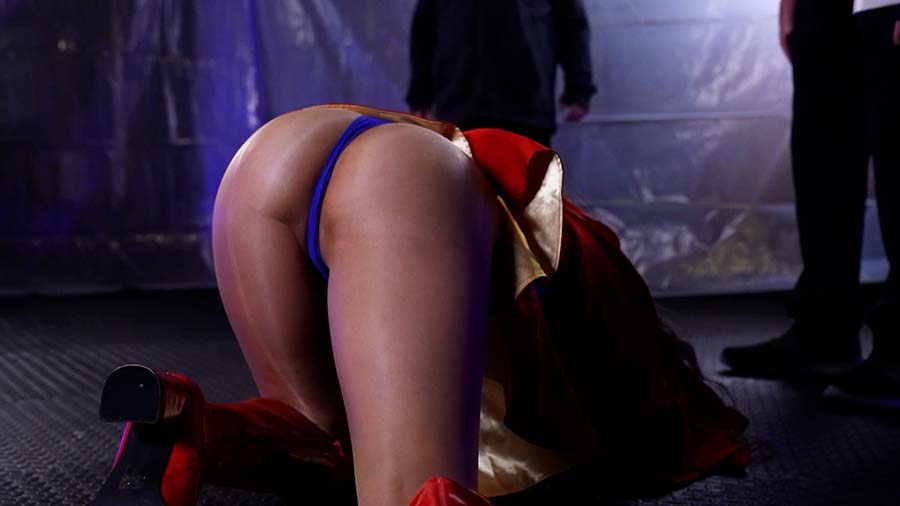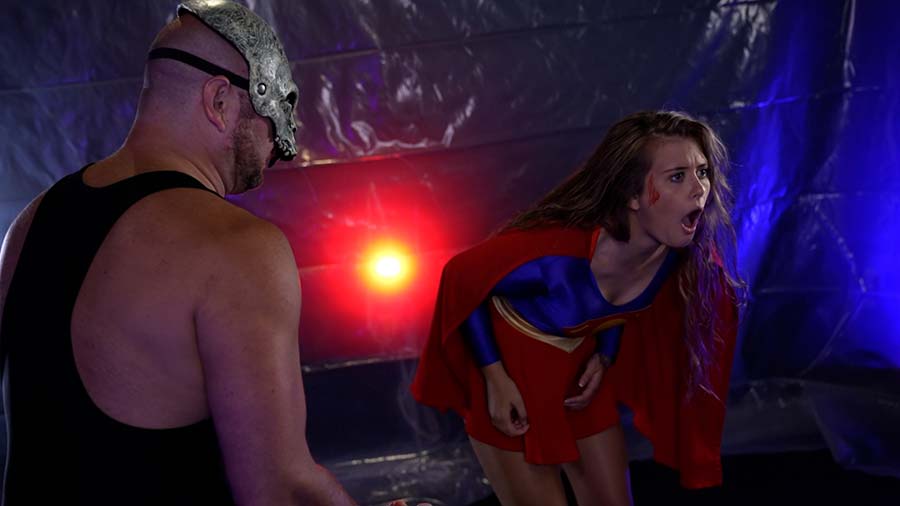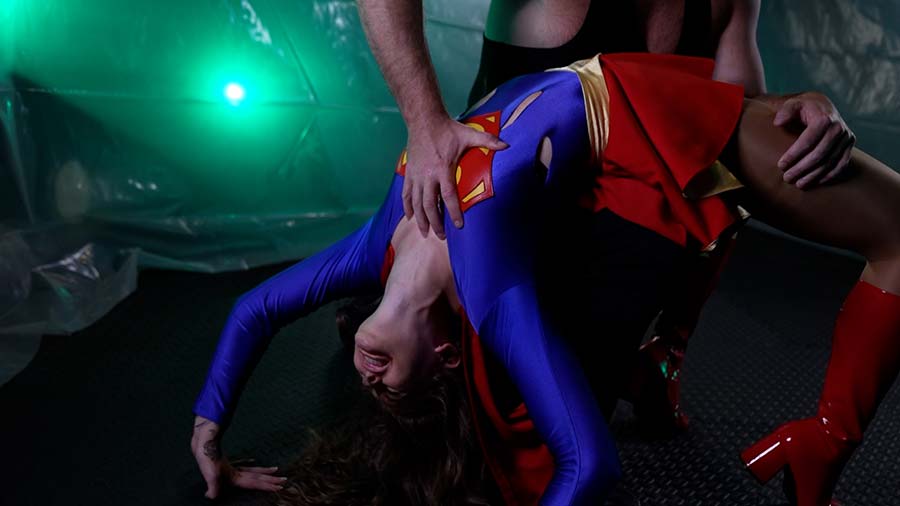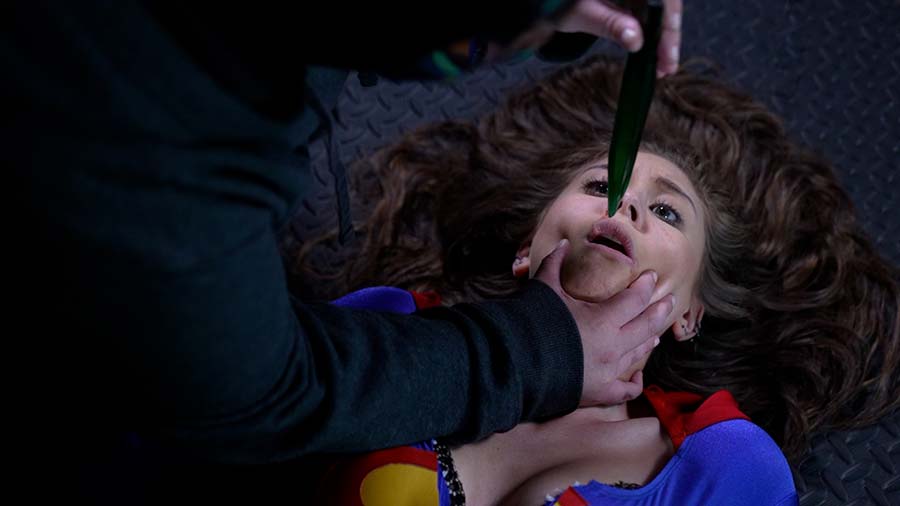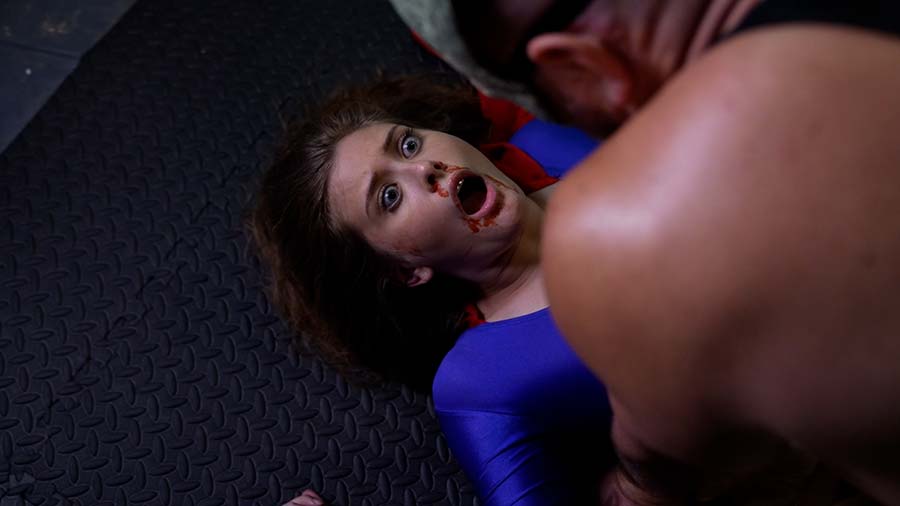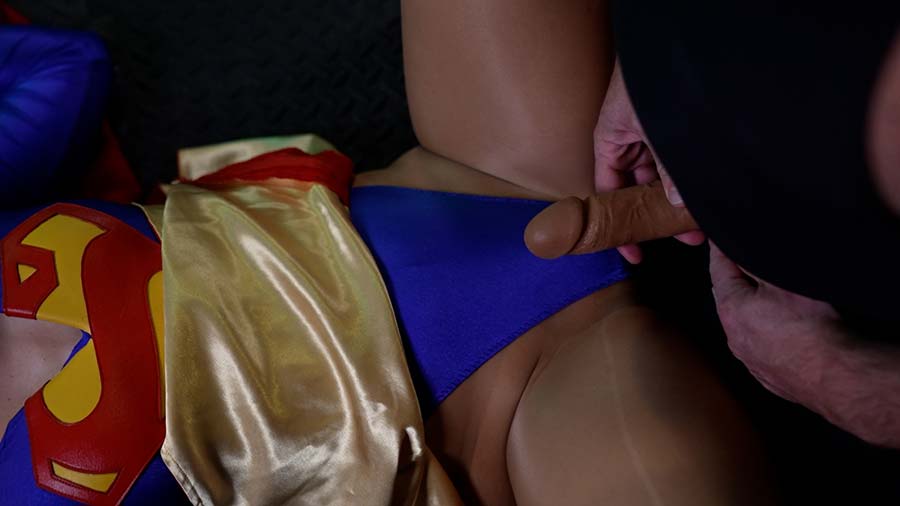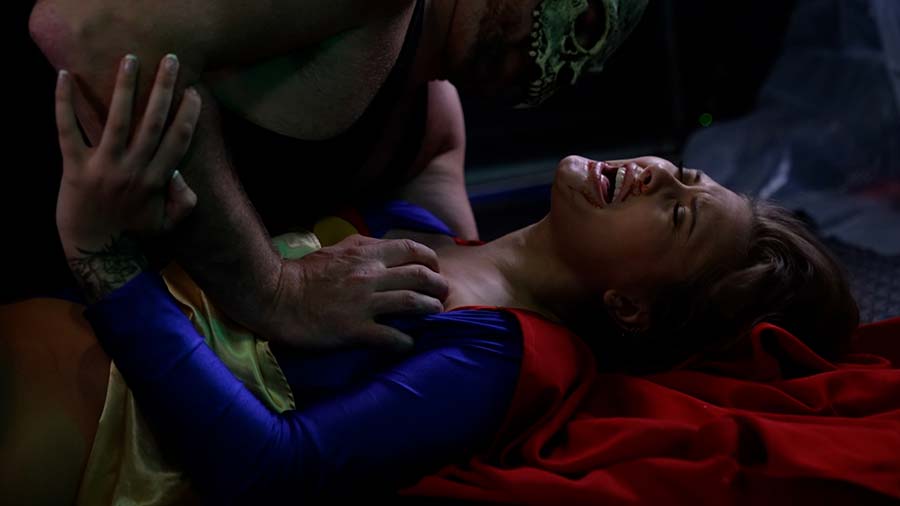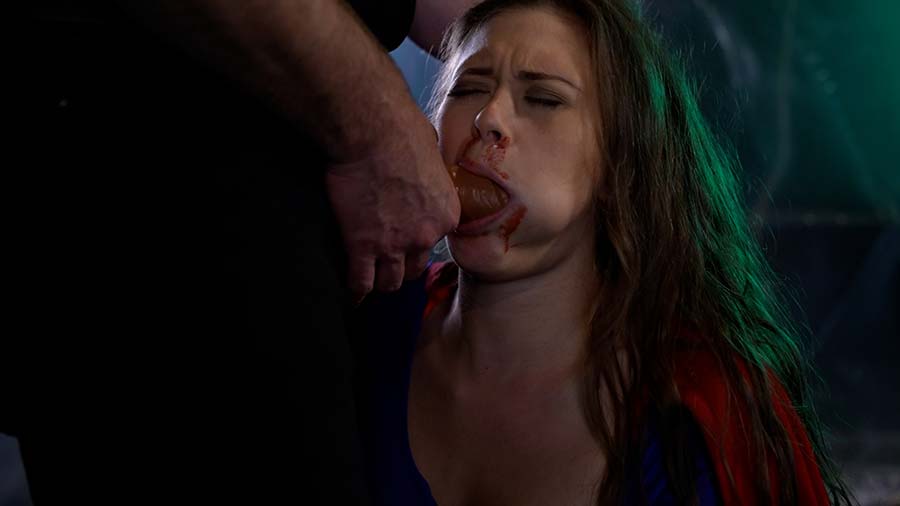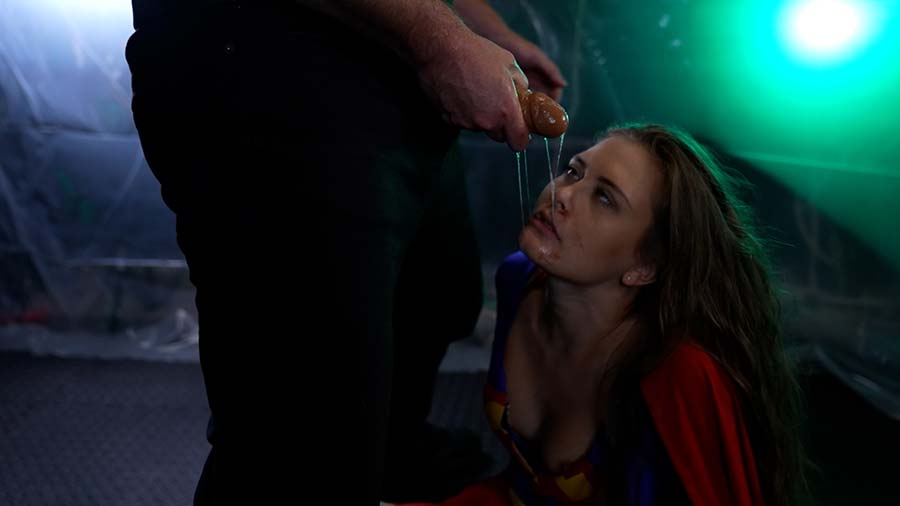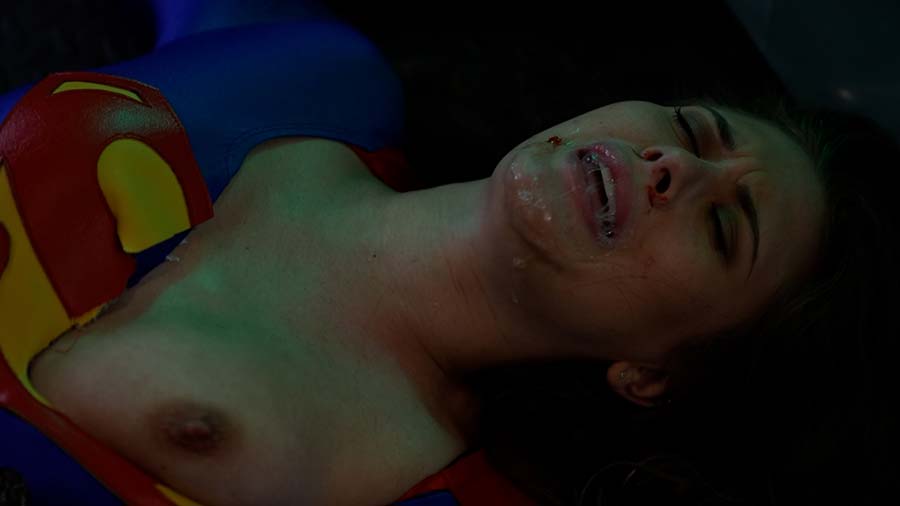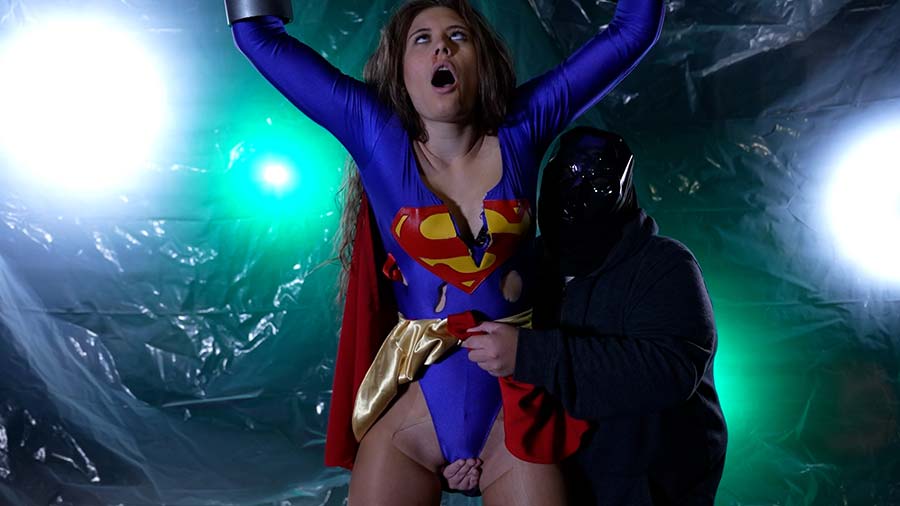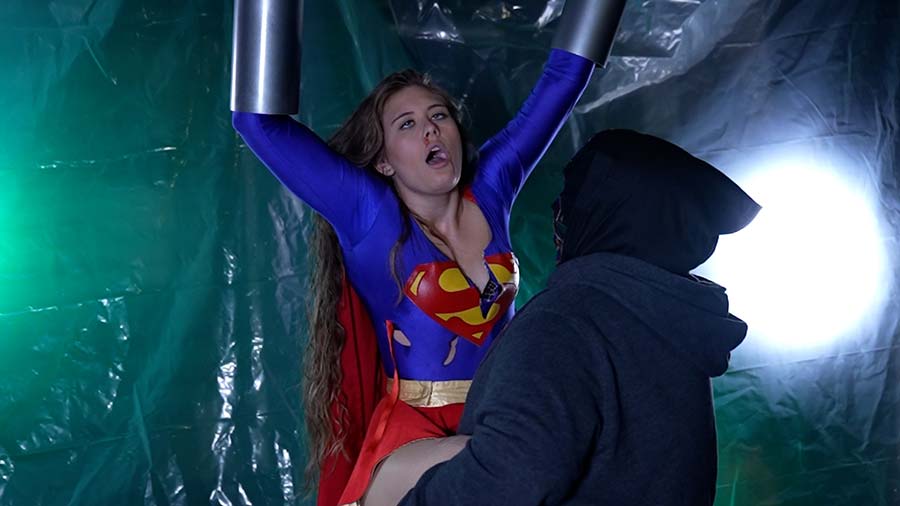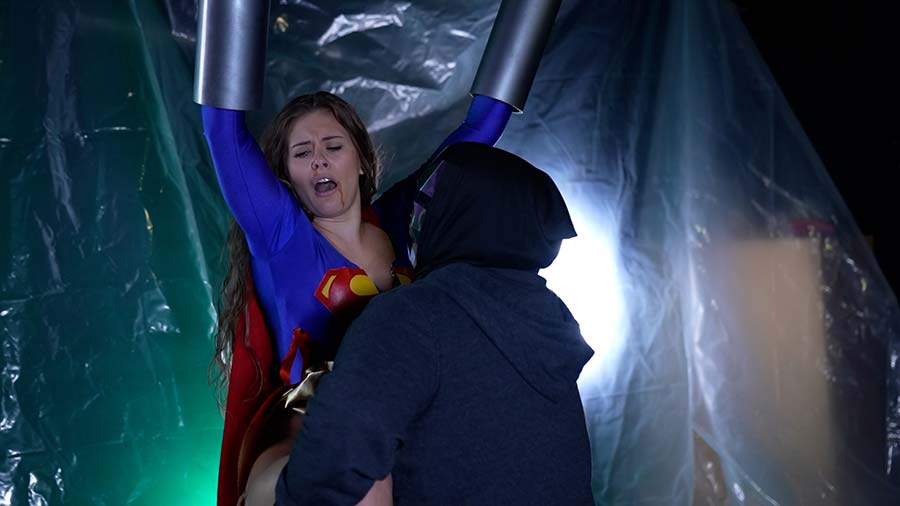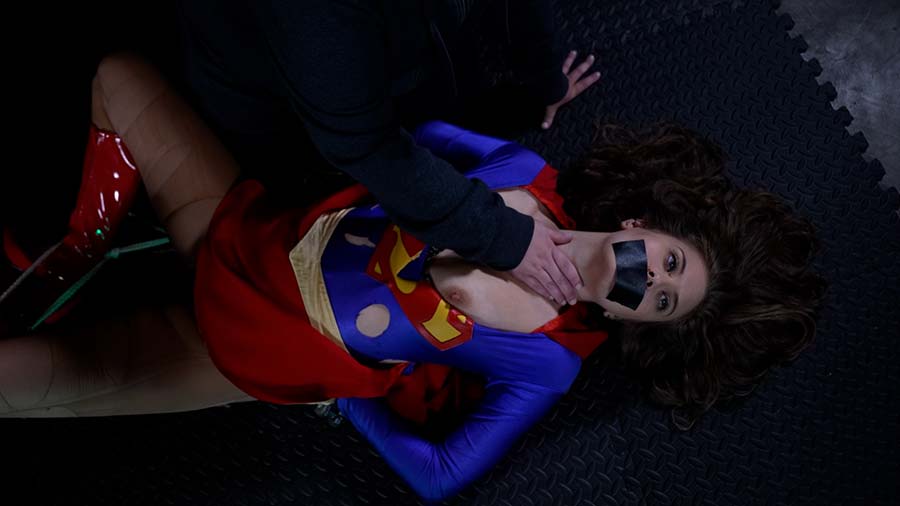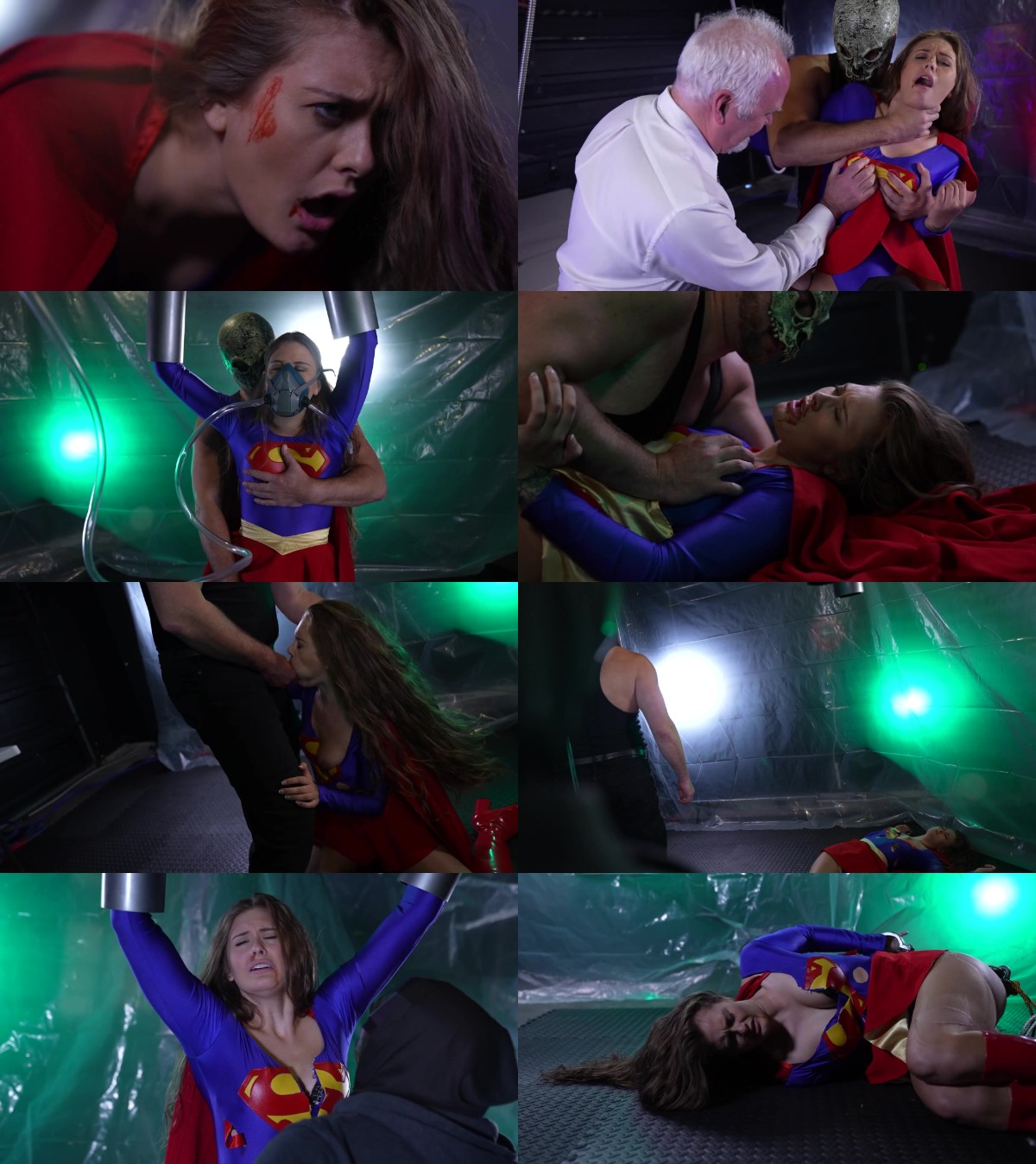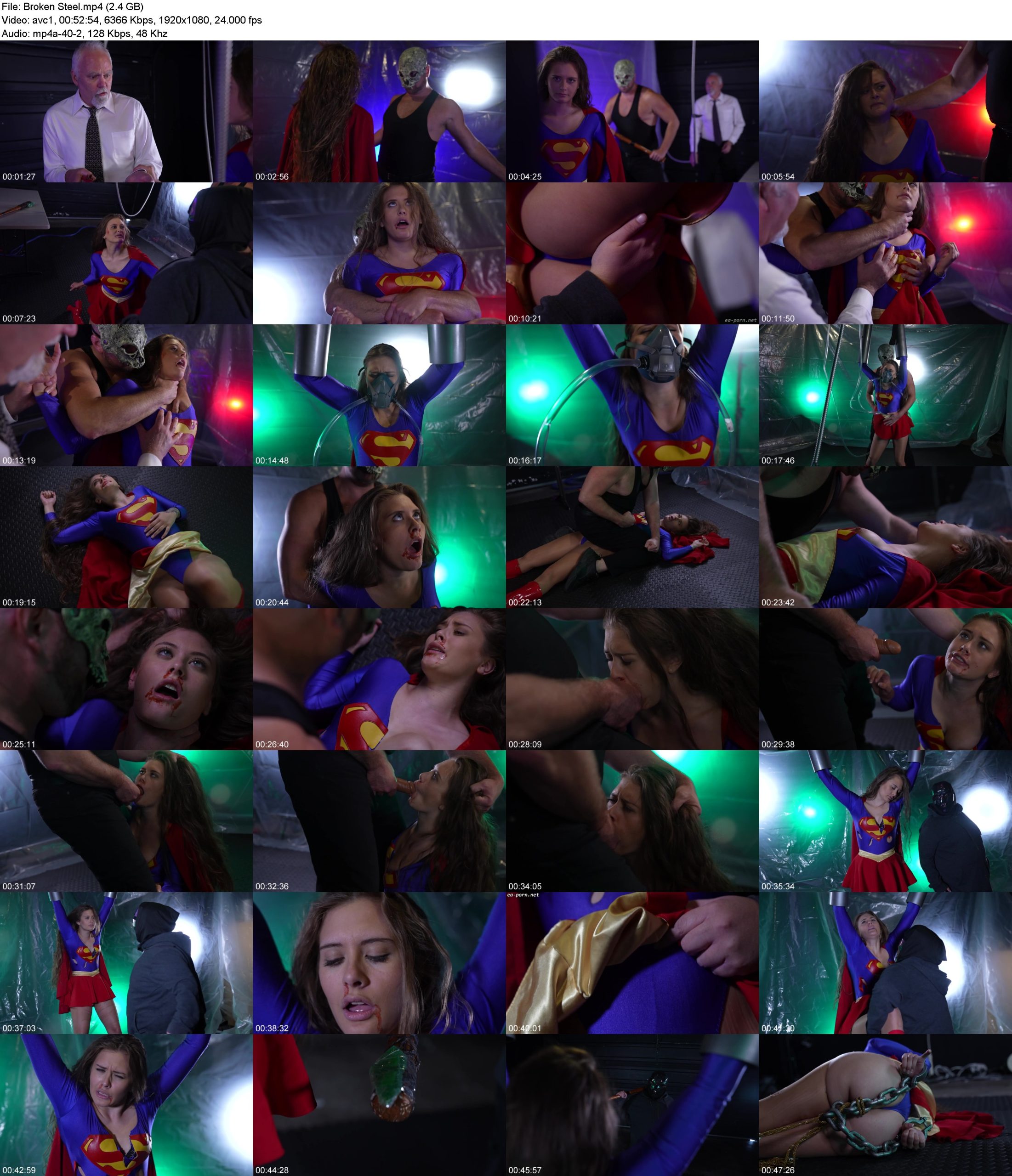 The corpse of the notorious Superheroine killer David Maxwell has been stolen from the League of Champions. SuperiorGirl is sent to investigate and finds Professor Vartox attempting to bring David back to life! SuperiorGirl easily thwarts the Professor but her exit is blocked by the mountainous Rock! SuperiorGirl battles Rock and eventually defeats him but not before the Professor was able to revive David Maxwell.
Now 3 vs 1, SuperiorGirl is still more than confident until Rock smashes her in the head with a Krystonite club. SuperiorGirl is stunned by the blow and takes several more before she can react. The villains press their advantage, beating and groping the gorgeous Girl of Steele until she can no longer defend herself. SuperiorGirl is clubbed again and wakes up with her arms bound and forced to breathe Krystonite fumes until they nearly end her. No longer able to stand, SuperiorGirl is physically destroyed by Rock with no chance of a comeback.
David gives the order to ravage SuperiorGirl and Rock wastes no time. SuperiorGirl is sexually humiliated over and over and over. SuperiorGirl wakes up bound yet again and this time gets some one on one time with David Maxwell. He beats and fucks the Princess of Power forcing her to orgasm against her will. David then uses the Krystonite club to break her legs in preparation for the final showdown.
SuperiorGirl wakes up hogtied and cannot break free no matter how hard she tries. David threatens to fuck her with a piece of Krystonite but instead decides to see what happens if he forces it down her throat.
The Mega Pack contains Beatdowns, groping, forced orgasms, costume destruction, upskirts galore, sim sex, choking, MANY forced BJs, KO's, bear hug, back breaker, nudity, low blow, slapping, belly and face punching, battle damage, death ending with open eye stare, even a debooting in the final scene!
tags:superheroines fetish,superheroine porn,superheroines sex,humiliation,superheroines adult movies,fantasy,supergirl,mixed wrestling fight,gangbang,forced sex
Duration: 00:52:54 Resolution: 1920×1080 Format: MPEG-4 Size: 2.4 GB