Bratty Step Daughter Gets A Taste Of Dixie's Wrath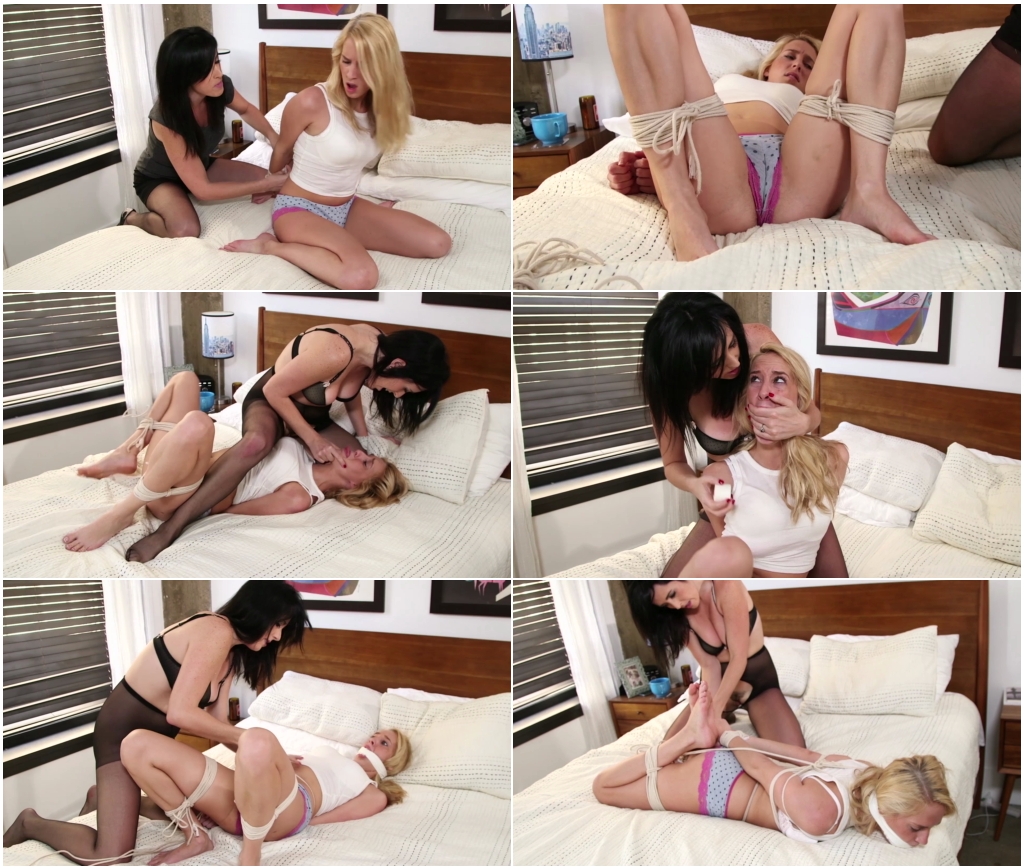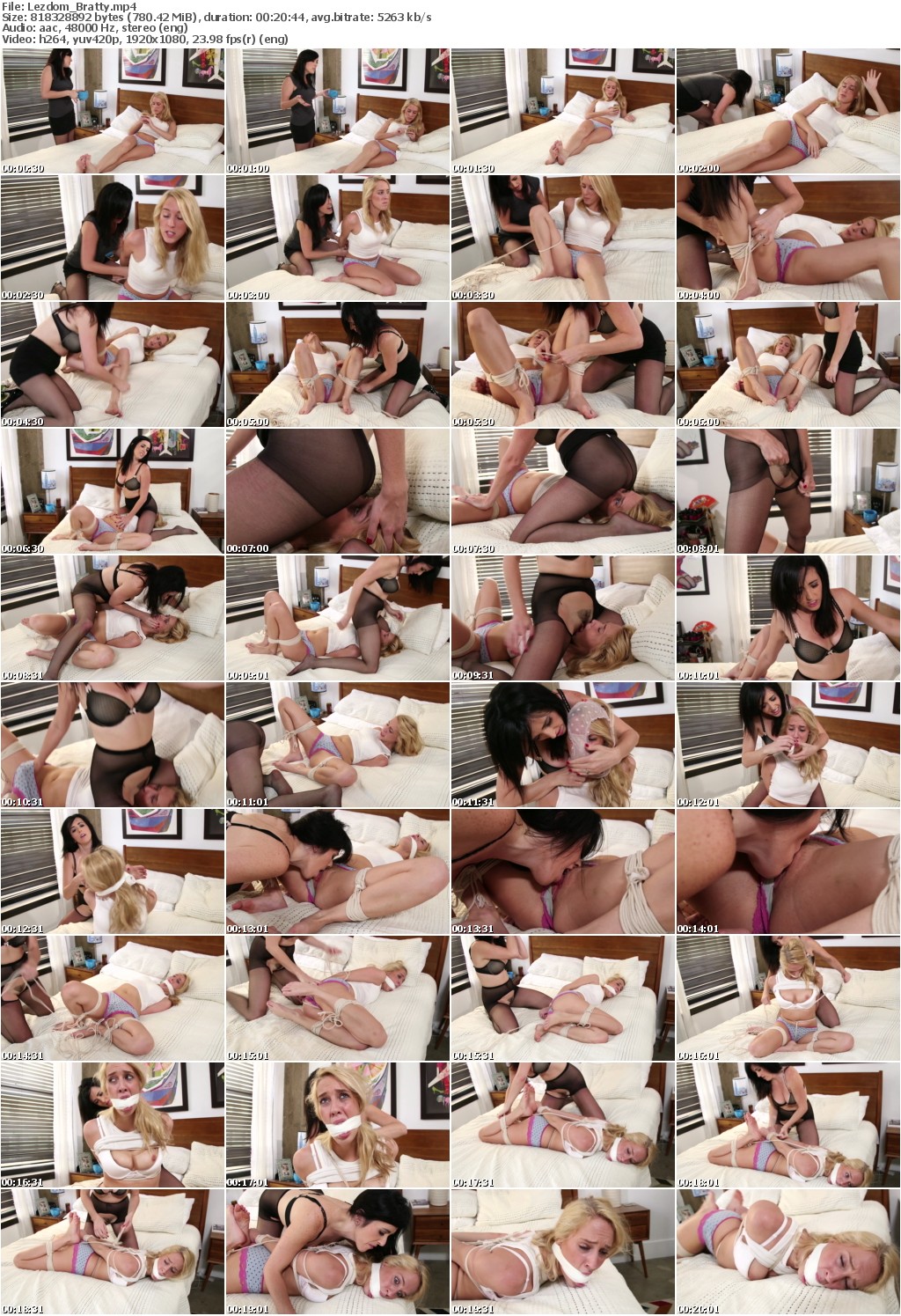 Dixie is trying to make nice with her new step daughter, Cadence, bringing her some hot chocolate as an ice breaker. Cadence does not even look up at her phone when telling her step mom that she does not want to be her friend and to fuck off. That disrespectful little cunt really pisses Dixie off and Dixie is gonna teach the brat a lesson. She comes back into Cadence's room, grabs her from behind and starts to tie her hands behind her back. Cadence questions her step mom's sanity as she begs for her to stop tying her up. Dixie ties her legs into a frogtie, then takes off her skirt and plants her ass on Cadence's face, smothering her with her pantyhosed ass. Cadence gasps for air when Dixie gets up to rip open a hole in the crotch of her pantyhose. Dixie knows her step daughter knows how to to eat pussy…little does Cadence know but Dixie has seen her fucking a girl. So see hops back onto her face, forcing Cadence to eat her pussy. Dixie fingers Cadence as she laps up her step mom's pussy juices and makes her cum.
Dixie grabs a pair of panties as Cadence begs for her step mom to stop. Dixie pops the panties over her head and forces her to smell her dirty panties. Dixie then shoves them into her mouth and wraps her head with medical tape to properly gag her. Dixie moves down to her step daughter's panties, pulls them aside and starts licking her pussy in return. Cadence moans and struggles and does everything she can not to give her step mom the satisfaction of orgasming. Cadence cums and Dixie puts a crotch rope on her filthy step daughter then ties her into a hogtie. Too bad daddy won't believe his princess's story about her step mom's escapades because his little princess is a filthy, lying whore who has cried wolf one too many times. Dixie threatens her step daughter with military school if she ever hears a peep about this day and leaves her struggling on the bed.
Category: LESBIAN DOMINATION
Related Categories: TABOO, FACE SITTING, BONDAGE, LESBIAN, PUSSY EATING Keywords: older woman/younger women, panty gag, frog tie, ass smother, smother, pantyhose, clothes destruction, damsel in distress, pantyhose face sitting, hand over mouth, crotch rope, cadence lux
tags:lezdom,lesbian domination , humiliation,submission
Info :
Size: 780.42 MiB
Duration: 00:20:44
Resolution : h264, yuv420p, 1920×1080, 23.98 fps(r) (eng)
Format: MP4
Download – Lezdom_Bratty.part1.rar
Download – Lezdom_Bratty.part2.rar