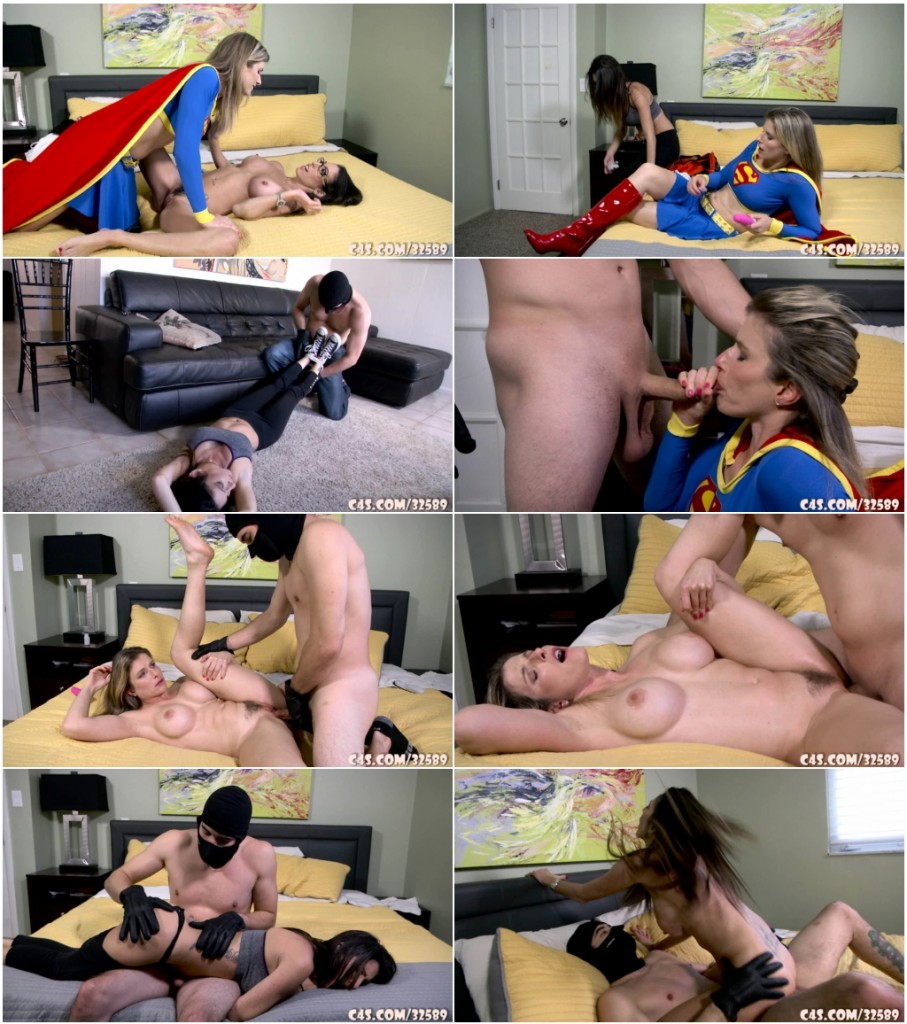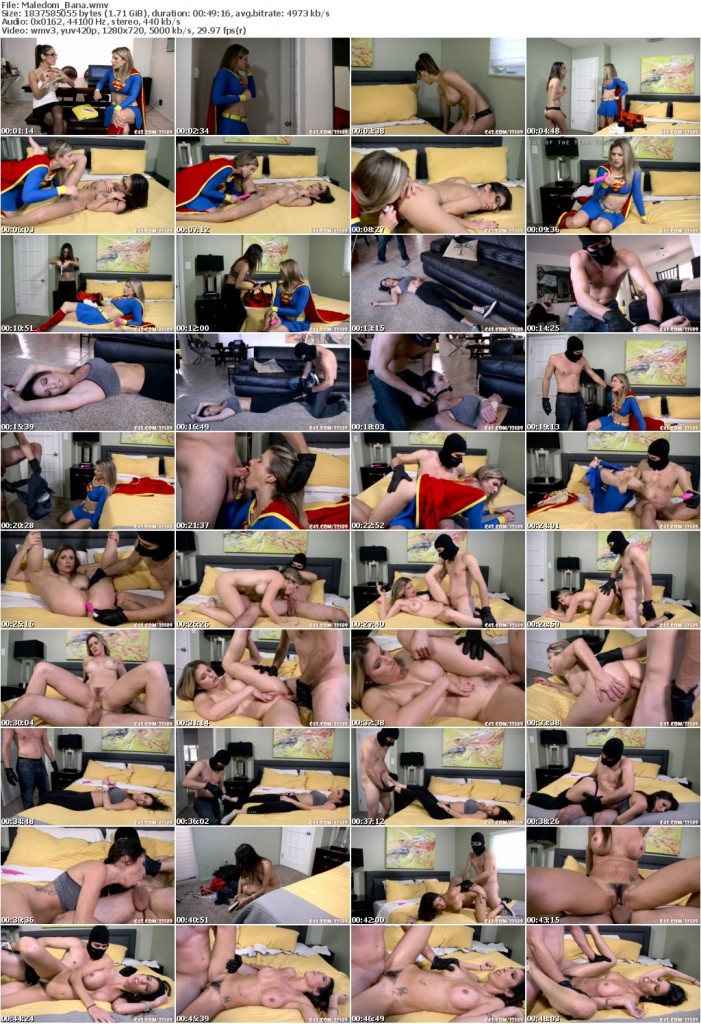 Super Gurl is talking to her secretary, organizing her paper work for the police. Dava tells her that she's just been informed of a new super villain in town. At the end of their meeting Dava asksDo you mind if I use your bedroom to change before the gym?. Being a little naughty, Super Gurl watches her change using her x-ray vision.
Dava decides to snoop a little bit and goes through Super Gurl's bedside drawer. Inside she finds some fun sex toys. This is a side of Super Gurl no one has ever seen before, Dava thinks. What are you doing! Super Gurl yells at her bursting in. I think I'm going to have to fire you she tells her.
I'll never do it again. Don't fire me, I'll do whatever you say Dava pleads. Super Gurl knows what she wants and tells Dava to kiss her. I'm not a lesbian Dava tells her, but Super Gurl pushes her to the bed. Super Gurl Stop! Dava yells as her panties are pulled off. You want to keep your job right? Super Gurl responds and licks Dava's tight pussy. She takes one of her Super toys and makes Dava moan in pleasure. Just then her phone rings and Dava runs to pick it up.
Scene Two:End of the year bonus
I have to go, I'm so late Dava uses as an excuse to leave Super Gurl's clutches. Dava finishes getting dressed. I will see you later She tells Super Gurl and leaves. She doesn't even make it out of the house before a masked man puts his hand around her face and knocks her out. It's the new super villain that she warned Super Gurl about. Dava's hands and feet are tied, and a ball gag is put into her mouth. She's left helpless on the couch while the villain goes after his true target.
He bursts into Super Gurl's bedroom. Bane! she shouts as he grabs onto her neck. She is powerless against him. Any woman he touches is under his control. Super Gurl can only watch in horror as her boots are removed and her skirt pulled up. Gasping she's pulled to the ground and forced to suck his cock. Now hard he pulls her over his lap and spanks her to show who's in control.
Scene Three: Climbing the corporate ladder
Grab that pretty pink toy of yours and bring it to me He commands her. He makes her strip out of her costume while he fucks her with her own toy. Super Gurl's mouth is wide with shock as she's violated, the toy fucking her pussy and asshole. She's made to suck the monster again before having her legs spread and her pussy fucked.
There's nothing she can do but let him use her. His villain cock driving deep inside her and making her whimper. It's then that he pushes his too large cock into her small tight ass. It makes her scream from the size. Soon he's cumming deep inside her. She can feel him filling her up with warm cum and it makes her pass out. He grabs her used body and drags her from the room.
Scene Four: Fucked and fired
The poor secretary Dava. This isn't what she signed up for, working for Super Gurl. Its your turn now Bain tells her. Help! Dava screams as he unties her. He pulls off her shoes and makes her give him foot job before pulling down her tight pants and spanking her perfect ass. You're not going to get away with this Dava yells at him.
He forces her to suck his cock, and drives her head down as far as it will go. No, stop She pleads with him when he pulls off her top. When are you going to let me leave? She asks, and he responds by fucking her. Dava's used in every position, like a sex doll. Her soft wet pussy, fucked and used, making her cum against her will. With one final desperate plea she watches as he cums all over her pussy. Oh god no! She says and falls . The end of both Super Gurl, and sidekick.
Tags:Maledom,Male Domination,superheroine,superheroines,Humiliation,Mixed Wrestling,Submission,froced orgasm,super hero, super heroines,lezdom,lesbian domination,spanking,supergirl
Info :
Size: 1.71 GiB
Duration: 00:49:16
Resolution : wmv3, yuv420p, 1280×720, 5000 kb/s, 29.97 fps(r)
Format: WMV
Download or WATCH ONLINE – Maledom_Bana.part1.rar
Download or WATCH ONLINE – Maledom_Bana.part2.rar
Download or WATCH ONLINE – Maledom_Bana.part3.rar
Download or WATCH ONLINE – Maledom_Bana.part4.rar