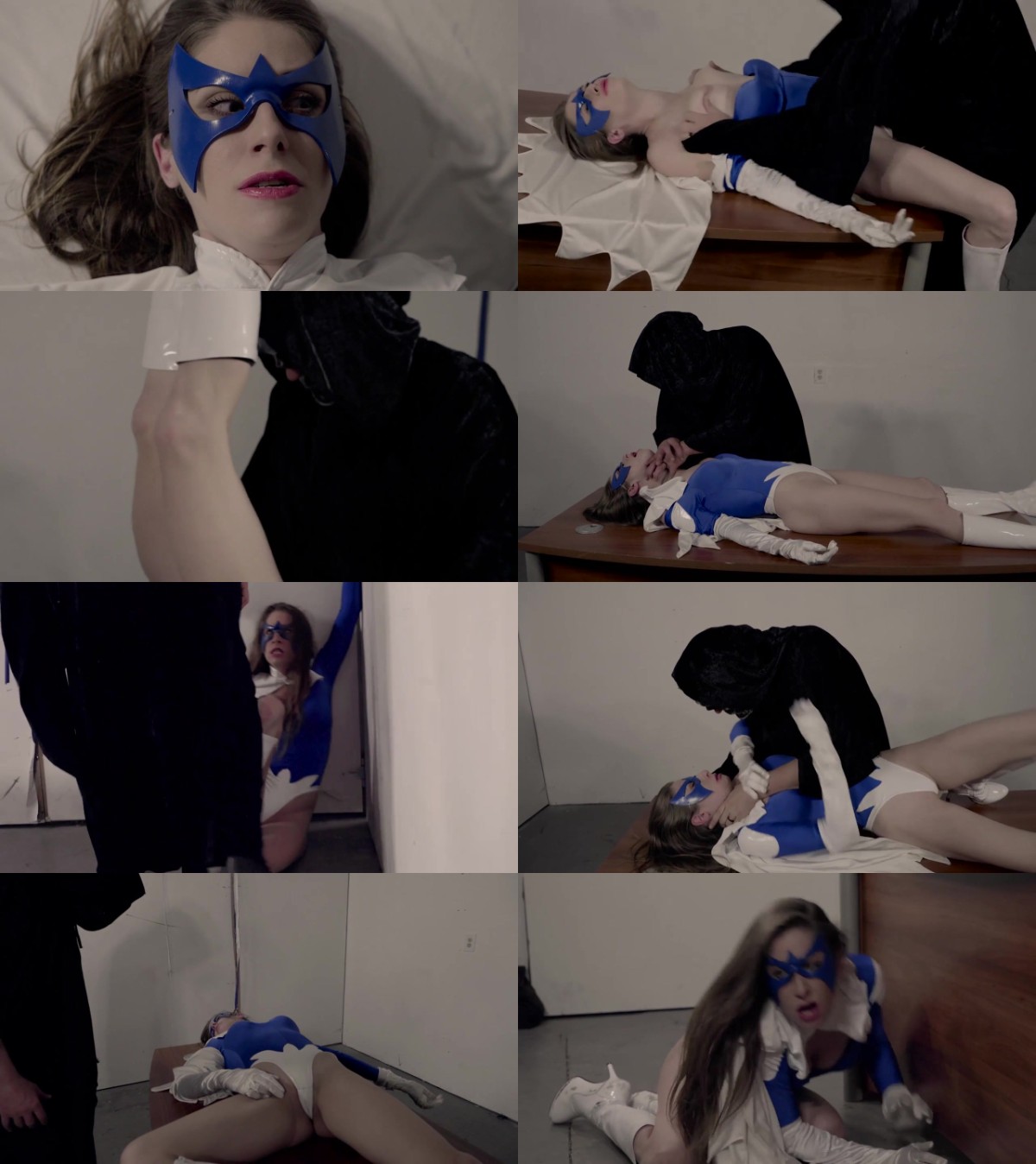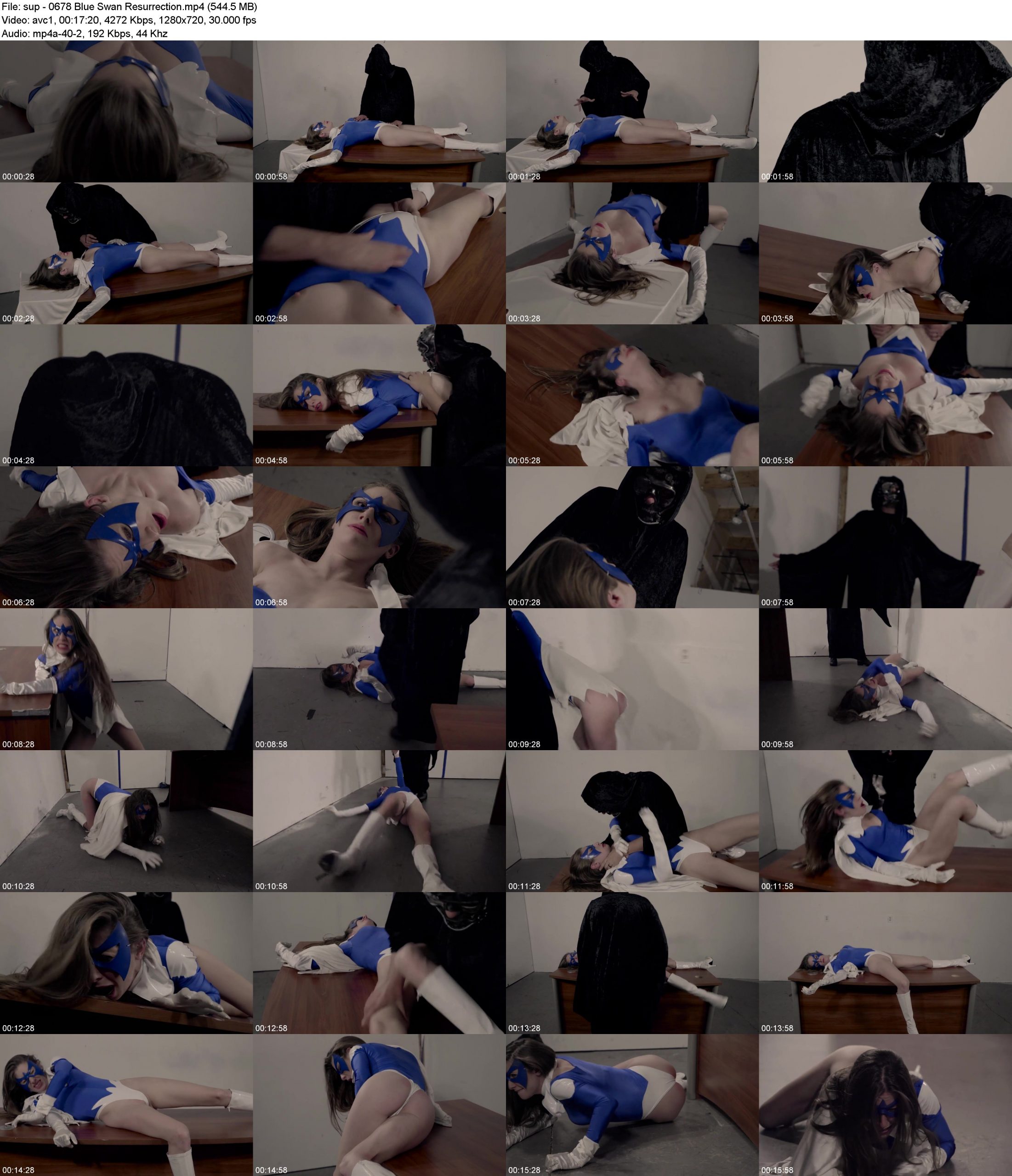 Blue Swan was killed at the hands of Black Condor, so when she finds herself staring down a hooded villain calling himself Black Skull, she's naturally surprised. His affiliation with Deathwing and the Dark Avatars comes out immediately as he describes Deathwing as weak. Black Skull egotistically seems to think he can convert Blue Swan where Black Condor failed, and bring her across to the Dark Avatars. Unfortunately for Blue Swan, he feels the need to assert his dominance first, and without healing her broken neck which resulted in paralysis, he uses her body in unsavory ways, all in an effort to draw her compliance. Naturally, Blue Swan does not submit and challenges him to a fair fight. His abilities called into question, he heals her neck and a fight ensues. Blue Swan realizes very quickly that her muscles have atrophied, and her strength is minimal at best. Her only hope is escape. Does she have the strength?
Contains: 1 on 1 Male/Female Combat, Belly Punching, Face Punching, Low Blows, Ground Work, Kicks, Forced Oral, Forced Sex in two positions, topless nudity, Forced O from Forced Sex,
Humiliation, Mixed Wrestling, mixed fight, alien & monsters, forced orgasm, superheroine porn, cosplay, Wonder woman,superheroines fetish, Supergirl.
Duration: 00:17:20 Resolution: 1280×720 Format: MPEG-4 Size: 544.5 MB