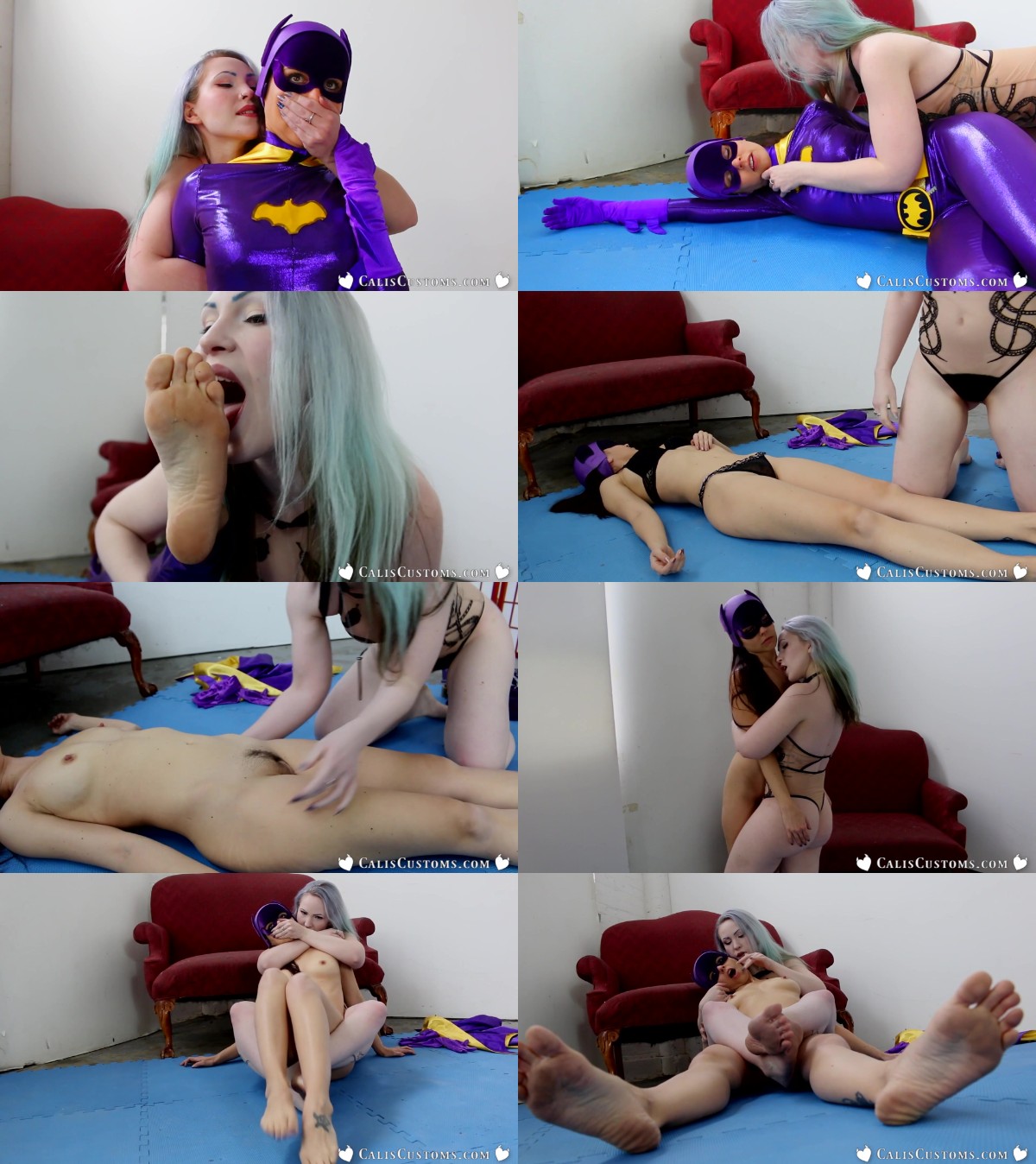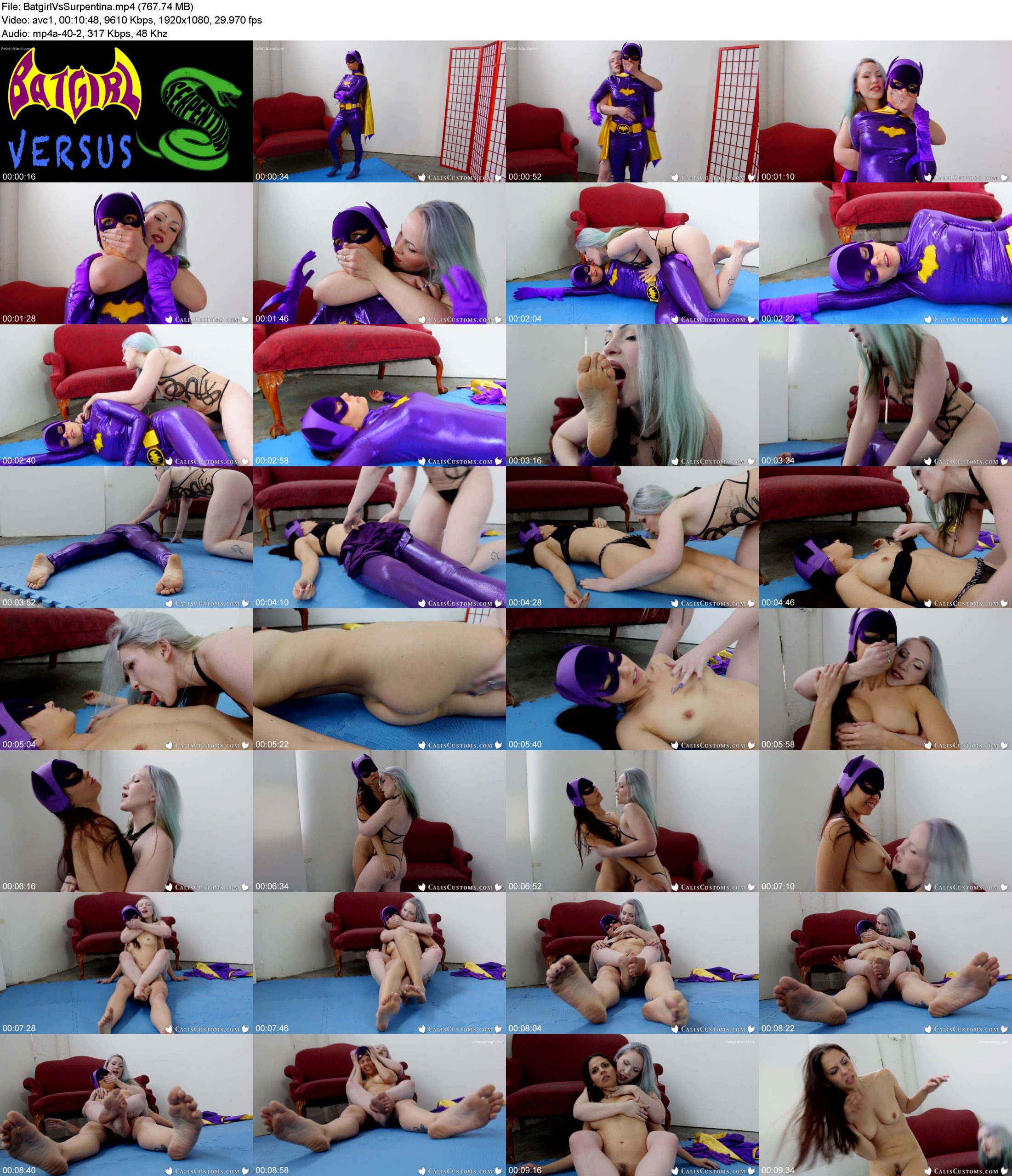 BatCali is looking for Snake Goddess in her lair, but Snake Goddess has set a trap. (BatCali really is a terrible super heroine)
Snake Goddess comes up behind BatCali and grabs her arms and puts a hand over her mouth then an arm around her neck. (After a supervillain ad lib from Vonka with hissing and a tongue lick of Cali's cheek), Cali is knocked out with her eyes crossing and rolling until they flutter shut.
Vonka lays Cali down and proceeds to strip the now BatCali naked.
Turning Cali over onto her stomach, Vonka admires her prey running her fingers sensually over Cali's body, from her soles to her neck in a snake-like way. Then Vonka slithers her body over Cali's as Cali wakens and Vonka grabs Cali in a constrictor like way and proceeds to wrestle Cali with dominating python like wrestling holds with lots of hand over mouth (sometimes sensually tracing Cali's lips and playing with Cali's tongue), occasional tongue kissing and sensual nipple touching/licking as Vonka moves from hold to hold. (Included in this could be some constricting front and reverse bear hugs)
Eventually, a weakened Cali ends up sitting in front of Vonka as Vonka wraps herself around Cali, locking her legs around Cali's (such that we get a nice view of Calis' soles and pointed toes) and again sensually playing with Cali's nipples while keeping a hand over her mouth. An exhausted Cali's cowl is now removed and Vonka grabs Cali by the hair and stands her up.
Vonka now puts a snake 'charm' on our lovely Cali. Cali's eyes cross and roll before she is entranced and collapses onto Vonka's shoulder.
This clip runs 11 minutes long and includes cosplay peril fantasies, female fighting, wrestling holds, hom, hand over mouth, mesmerize, magic control, demasking, debooting, enf, stripping. The 1080hd format can be found in under the SUPERHEROINE category.
Categories: COSPLAY , FANTASY WRESTLING , SENSUAL DOMINATION , MAGIC CONTROL cali logan , vonka , batgirl
tags:superheroines fetish,superheroine porn,superheroines sex,humiliation,superheroines adult movies,fantasy,lezdom,lesbian domination,catfight,submission
Duration: 00:10:48 Resolution: 1920×1080 Format: MPEG-4 Size: 767.74 MB