The B0unty On L0ni Legend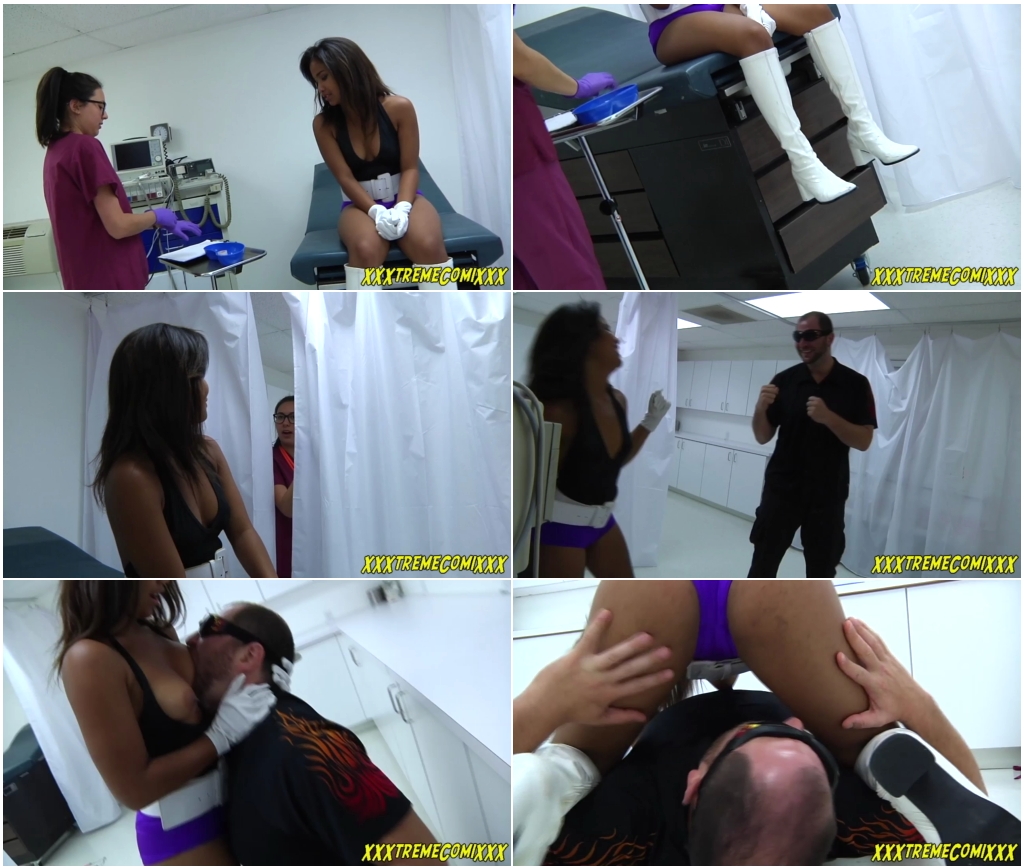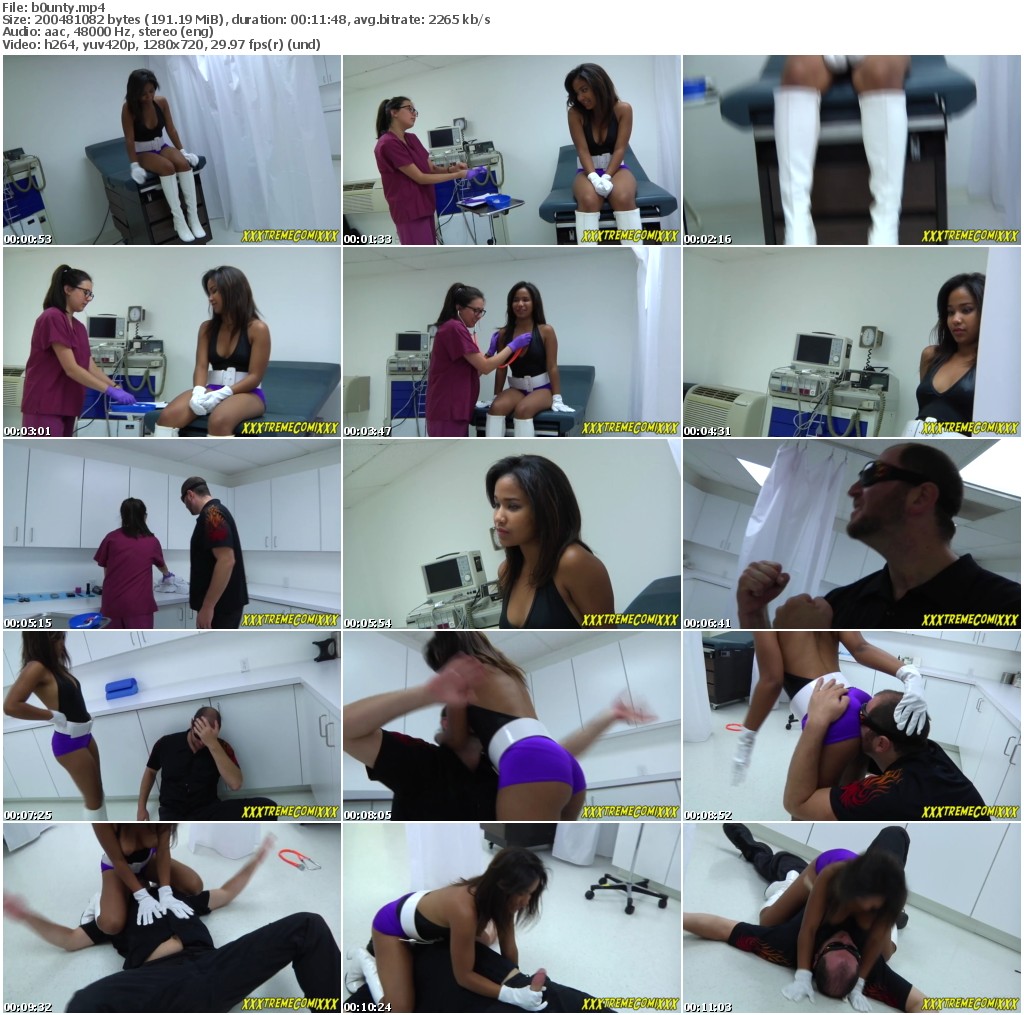 L0ni Legend is getting her routine physical at the local hospital. Her nurse today is Breezy, a young girl whom admits to being a big fan of Loni. They go through the typical steps of a physical as Breezy takes her temperature, checks her eyes and ears, tests her reflexes, and swabs her mouth.
This is where Breezy's job is finished and the physician is supposed to step in. Breezy steps into another room to phone the physician, but she's no ordinary nurse. She phones the villain Hellfire to strike a deal. If Hellfire pays Breezy enough money she'll give Loni up, business as usual.
Hellfire arrives and puts on a physician's white coat. He pretends to begin the physical, holding a syringe filled with a powerful sedative and aims for Loni's neck. Loni is wise to what's going on. She's got Super Hearing, and heard everything Breezy said on the phone to Hellfire. Now it's Loni's turn to make a deal.
Loni beats Hellfire, with punches and throws. Just as Hellfire has almost fully given up, Loni decides it's time she collects her dues.
She f***es Hellfire into her soft breasts, suffocating and smothering his face several times. She has him lick and suck on her nipples quite forcibly, as if he might choke on her breasts squeezing into his mouth and tickling his throat. She then f***es his face into her ass, first upright, and then by sitting on him.
She notices that Hellfire is almost getting pleasure from the treatment as his cock becomes erect. She decides to jerk him off with her white leather gloves, eventually bringing her young breasts in to massage the tip. Loni has him cum, and she makes sure it'll be bittersweet for Hellfire as she gets the cum all over his own face.
And on Loni's way out, she grabs Breezy by the ponytail to settle to score with her too.
Fetish Elements: Superheroine, Medical, Physical, Villains, Attack, Female Domination, Girl Beating Up Guy, Boob Smothering, Boob Worship, Nipple Sucking, Ass Smothering, Ass Worship, Face Sitting, Smothering, Hand Job, Forced Male Orgasm
tags:superheroine,superheroines,stroyline,froced orgasm,submission,humiliation,super hero, super heroines
Info :
Size: 191.19 MiB
Duration: 00:11:48
Resolution : h264, yuv420p, 1280×720, 29.97 fps(r) (und)
Format: MP4