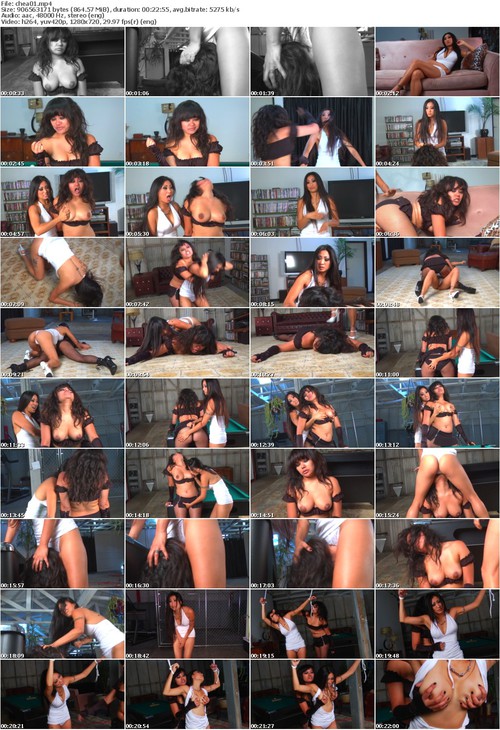 Starring Annie Cruz and Nicole Oring
Another installment in the Bloody Fucking Vengeance storyline! This scene takes place after Annie has already taken down all of her former teammates for betraying her and Jacob. Now Annie has hunted down Chea Musashi, a notorious figher-for-hire that Annie thinks will lead her to the mastermind of her betrayal, Adam. Chea is not cooperative, so of course a brutal kung fu fight erupts!
Annie and Chea trade blows, but soon it is clear that Chea is the better fighter, using blows to Annie's soft breasts and crotch to weaken her. Annie is rendered completely helpless, and Chea humiliates her further by sexually humiliating her– making Annie cum and then shoving her pussy in Annie's face!
Annie looks completely finished as Chea punches her some more–or is she simply waiting for the right moment to strike?!
Included in this thrilling episode:
Back and forth kung fu fighting, punching, kicking, breast punching, strikes to the ass, low blows, face punching, knees to the stomach, stripping, spanking, humiliation, groping, orgasm, pussy-to-face, bondage, breast claws, and much much more!
Info :Size: 864.57 MiB, Duration: 00:22:55, Resolution :1280×720, Format: MP4
Download file – Lezdom_Interrogation.part1.rar
Download file – Lezdom_Interrogation.part2.rar