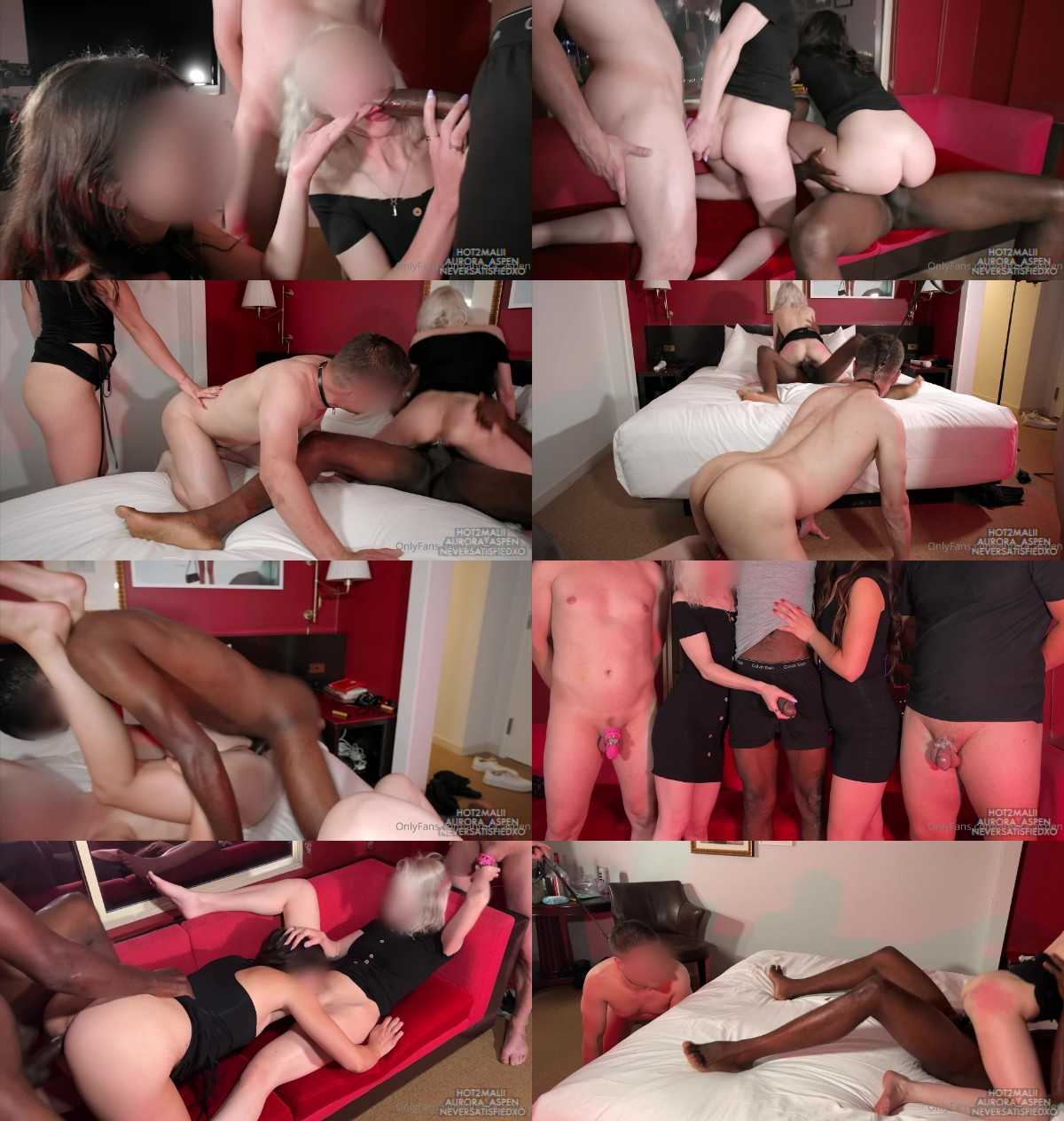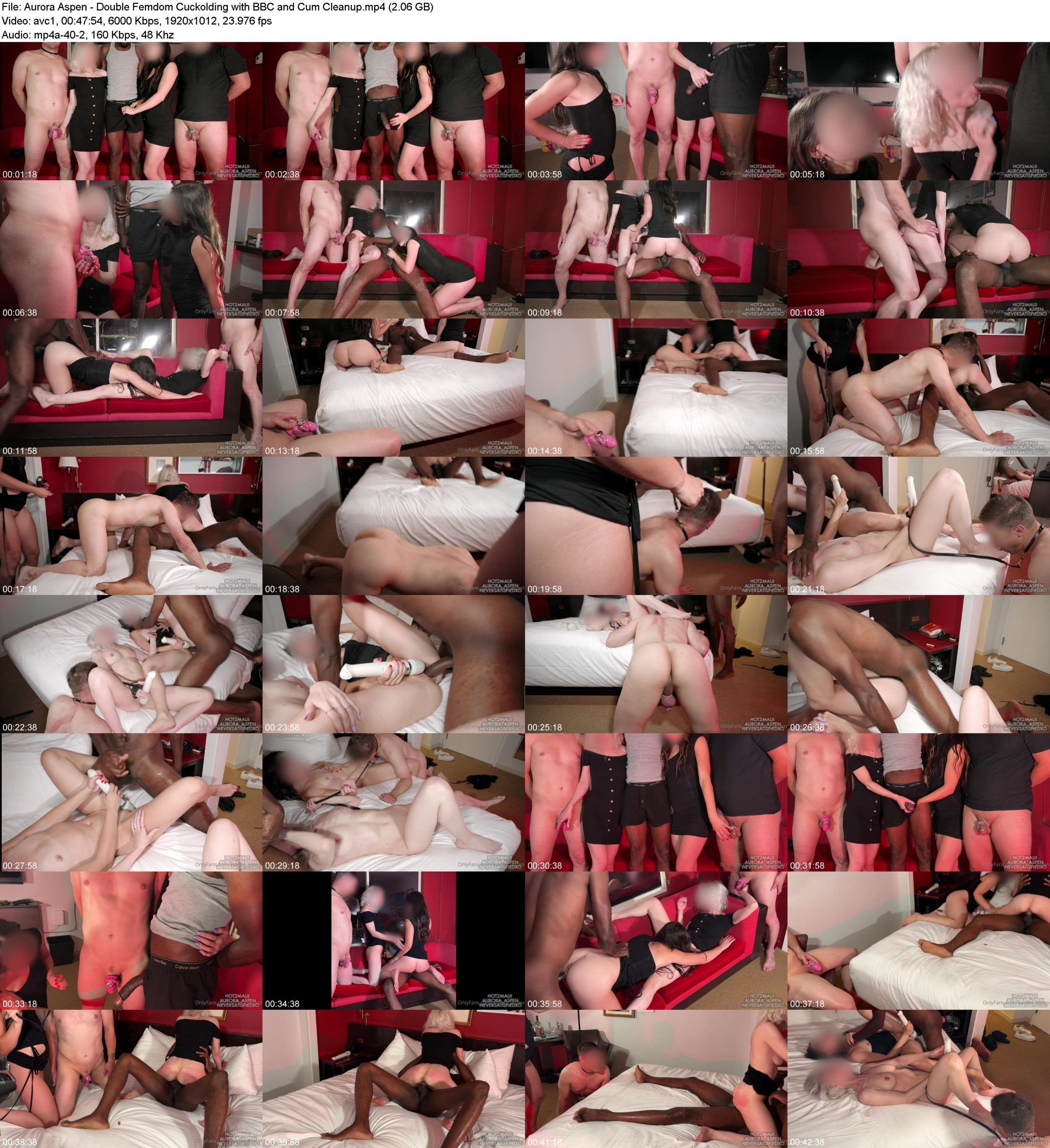 I'm SO excited to share this clip with you! I had so much fun sharing my first BBC with my friend @reallysweettea and my first group cuckolding experience! Ever since we met online and started chatting I couldn't wait to hang out in person because I knew it would be SO much fun. Well we finally did it and it was even better than I imagined!
We both locked our bfs up in chastity and compared their cocks to @hot2malii 's. It must have been soooooo humiliating for them lol! They're literally like 1/4 of the size. We took turns sucking our bull's BBC while degrading my bf and making him watch. Then it was @reallysweettea 's turn to show me how fun it is to ride a BBC, riding him from on top and then getting fucked doggy while eating my pussy. I made cucky stand right over me so I could slap his balls.
Now it was my turn to fuck a BBC for the first time. His cock was HUGE and honestly I cannot believe it all fit in my pussy, but it felt INCREDIBLE! I was literally screaming in pleasure and basically forgot my bf was even there lol! @reallysweettea was the perfect co-domme and made cucky lick my ass while I got fucked, led him around on a leash, spanked his ass and even made him stare at the floor, denying him from even seeing me get fucked! It was her first time domming another cuck besides her own but she definitely didn't hold back at all, she's a natural! (I think she might even be meaner than me)
I let cucky lick my feet and my freshly fucked pussy while our friends fucked again right next to us (and we even held hands). I loved seeing our bull pull out and cum all over my friend and we made my bf lick ALL of it up. She loved seeing it on his tongue and was thoroughly impressed at his eagerness to clean it up. It was sooooo hot I can't wait to do it again!
Duration: 00:47:54 Resolution: 1920×1012 Format: MPEG-4 Size: 2.06 GB
Download or WATCH ONLINE – Aurora_Aspen_-_Double_Femdom_Cuckolding_with_BBC_and_Cum_Cleanup.mp4