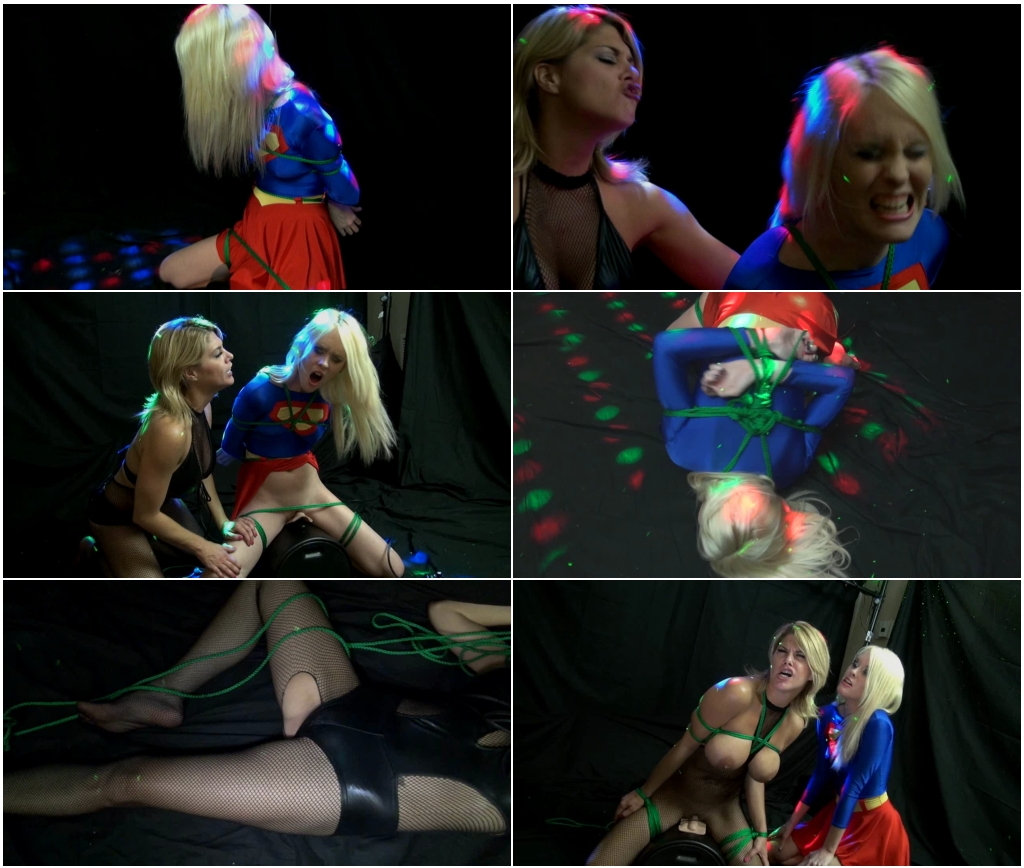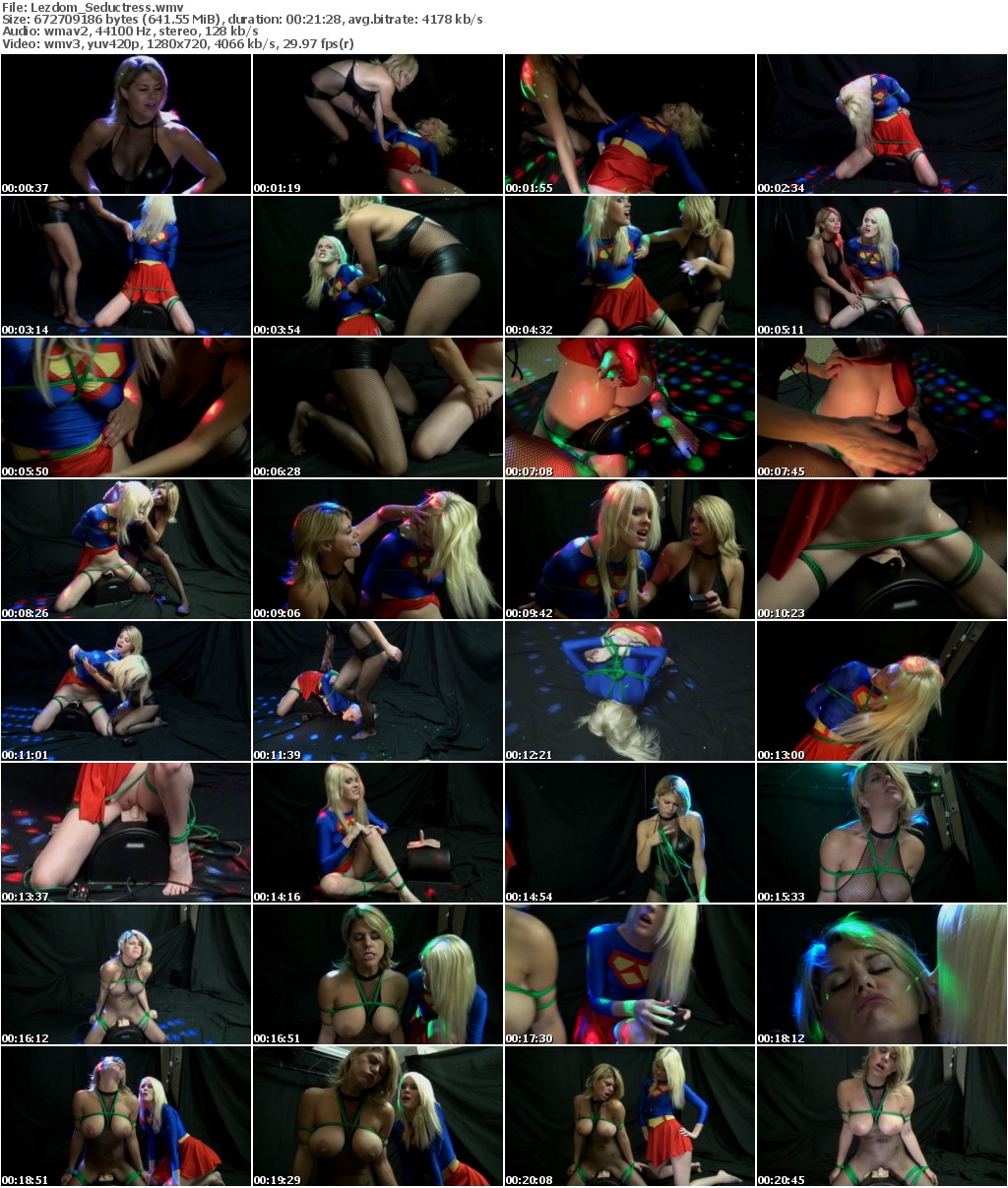 The Seductress has set a trap for Argon Girl. Armed with a KryptoRod, Seductress quickly renders Argon Girl helpless.
Argon wakes up and finds herself tied up and bound to a strange contraption between her legs. A massive dildo rests deep inside of her. She struggles with the KryptoRope that holds her in place on the Sybian. Seductress enters and begins taunting the weakened heroine…Pulling on her ropes and spanking the once powerful Argon Girl.
Seductress powers up the Sybian, and the dildo goes to work…and begins buzzing away inside Argon's wet pussy. Her exposed and vulnerable clit rests right on the vibrating machine as Seductress takes advantage of Arkham Heights most powerful superheroine.
Seductress takes great pleasure in watching her captured and bound damsel in distress…as she tweaks and pinches Argon's super nipples while she writhes helplessly on the gyrating orgasm machine. Seductress cranks up the power on the Sybian and forces Argon Girl to cum against her will several times before she can finally endure no more pleasure.
Argon collapses in full ecstacy into the waiting Seductress's arms. Seductress kisses her newest sexual play toy and leaves Argon with the Sybian dildo still buzzing away deep inside of her.
Later…The cheap KryptoRope fizzles out…and the awakened Argon Girl takes this opportunity to get herself untied and exact revenge upon The Seductress! She surprises her when the vile villaness comes back to check on her prey. Argon punches The Seductress's lights out and vows to turn the tables on the sleeping and vulnerable villainess.
Seductress awakes to the same fate as Argon Girl…strictly tied to the Sybian, now in just her fishnet bodystocking. She struggles with her bindings as Argon enters to taunt the poor Seductress. Argon cranks up the Sybian, slowly teasing The Seductress with quick bursts…until she finally turns it up to maximum power. Argon spanks Seductress in an effort to exact the same punishment she dished out on her. Seductress valiantly tries to remain composed…but is soon overcome by a mind blowing orgasm!
Argon Girl leaves the villianess gasping and left strapped to the still buzzing Sybian and tells her the authorities will be along shortly to find her in this most humiliating of positions.
Fans of Forced Orgasms, Barefoot Heroines, Spanking and Sleepy Superheroines will find this clip irresistable…More FetishCon fun to come! Stay Tuned!!
tags:superheroine,superheroines,lesbian domination,lezdom,stroyline,froced orgasm,submission,humiliation,super hero, super heroines ,supergirl,bondage,big tits
Info :
Size : 641.55 MiB
Duration : 00:21:28
Resolution : wmv3, yuv420p, 1280×720, 4066 kb/s, 29.97 fps(r)
Format : WMV
Download – Lezdom_Seductress.part1.rar
Download – Lezdom_Seductress.part2.rar