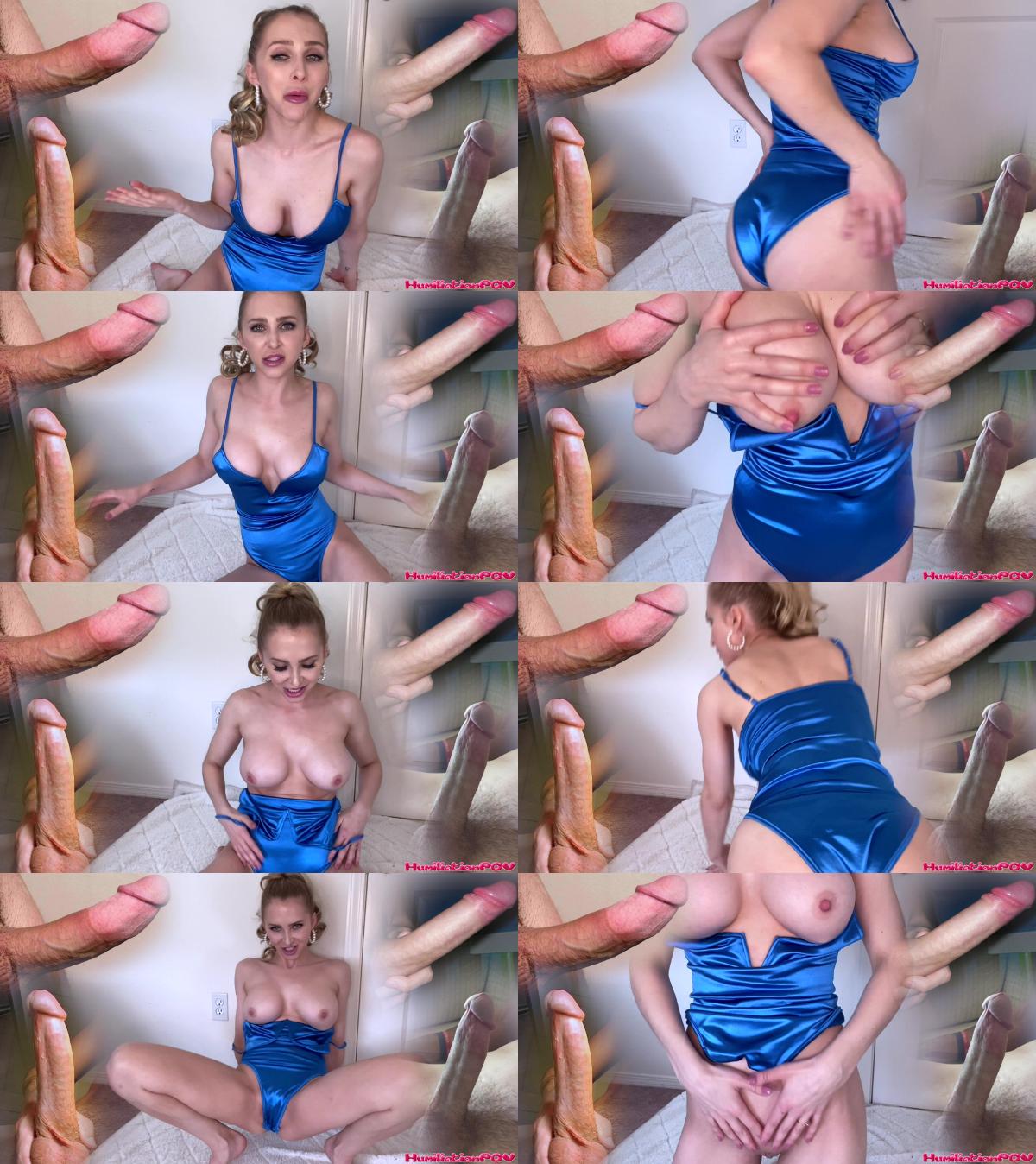 Alix Lynx perfectly executes some reverse psychology on hopeless faggots like you who would rather jerk to cock than a hot porn star like Alix.
I know that there are a lot of cocks on the screen but do not get hard to them. Do not get hard to the cocks. Why? Because you're not gay. You are not a cock sucking faggot. That's not who you are, right? The cocks don't make you hard but do you know what does? My body. Yes, you love my sexy perfect porn star body. Just look at it. Look at my huge tits and my gorgeous body while you jerk, just ignore the cocks on the screen, they do nothing for you anyway, right?
You're in the presence of a Goddess, so the cocks on the screen will do nothing for you. Just jerk it to my body, don't jerk it to those big fat juicy cocks. Just ignore them. I know that sometimes you get distracted by cocks, I know that about you. So try not to look at them and just focus on me. I know my porn star body does more to make your cock hard than those cocks do because you're straight. Just soak in my perfect body, my tight ass, and my perfect pussy. I know they make you so horny. Get turned on by my body and just ignore the cocks because I am all that matters, not those cocks.
Are you looking at the cocks? I think maybe you are. Here let me put my huge tits on the screen and then I know you won't be jerking to the cocks. No straight man can resist my perfect tits. I'm not just a porn star, I'm a superstar. Men all over the world jerk off to me, and you're no different, right? You can't resist me just like any other man. All you want to do is jerk to me and ignore those huge cocks on the screen.
Let's face it, if my perfect body can't distract you, that must mean you're fucked and you're a faggot. I mean only a faggot would jerk to the cocks instead of a hot porn star like me. So I'm just going to continue to tease you with my body because how could you ever even think about sucking on a big cock with me on your screen. Jerk to me, ignore the cocks, you're not gay. Try to resist those delicious cocks and only jerk to me. There's no way you could be gay if you're jerking off to me playing with myself, right? And you are watching me, aren't you? You're not getting distracted by those cocks. I make you hard, not those cocks, you're not a faggot, are you? It's so confusing.
Just stare at me and jerk your cock and get lost in my perfect body. Jerk to me like a normal man would. Don't jerk to the cocks like a faggot would. I mean you're so lucky that a porn star like me would even pay attention to you. And I know you're straight and love jerking off to porn stars and not cocks. Cocks do not make you hard like I do. You're not faggot, you don't need cock. You want pussy, right? Here let me show you my pussy, I know that will make you harder than those big cocks on the screen.
Jerk it to my pussy like the straight man that you are, don't even acknowledge that big, fat, juicy cock over there. I'm here to show you that you are not into cock. But the truth is I think you've been ignoring me and you can't resist jerking to these huge cocks. I've been trying to help you but I can see there's no help for a faggot like you. You haven't stopped jerking to those cocks on the screen the whole time. You probably even turned away when I showed you my pussy. You're a hopeless faggot. Not even a hot porn star like me could distract you from those cocks. You really are fucked. You must be a faggot if my body can't distract you from cock. You're a pathetic faggot if you'd rather jerk to cock than my porn star body.
Brainwash,Gay Humiliation
Duration: 00:10:04 Resolution: 1920×1080 Format: MPEG-4 Size: 743.35 MB
Download – Alix_Lynx_-_Only_A_Faggot_Would_Jerk_To_Cock_Instead_Of_A_Porn_Star_-_Forced_Bi.mp4