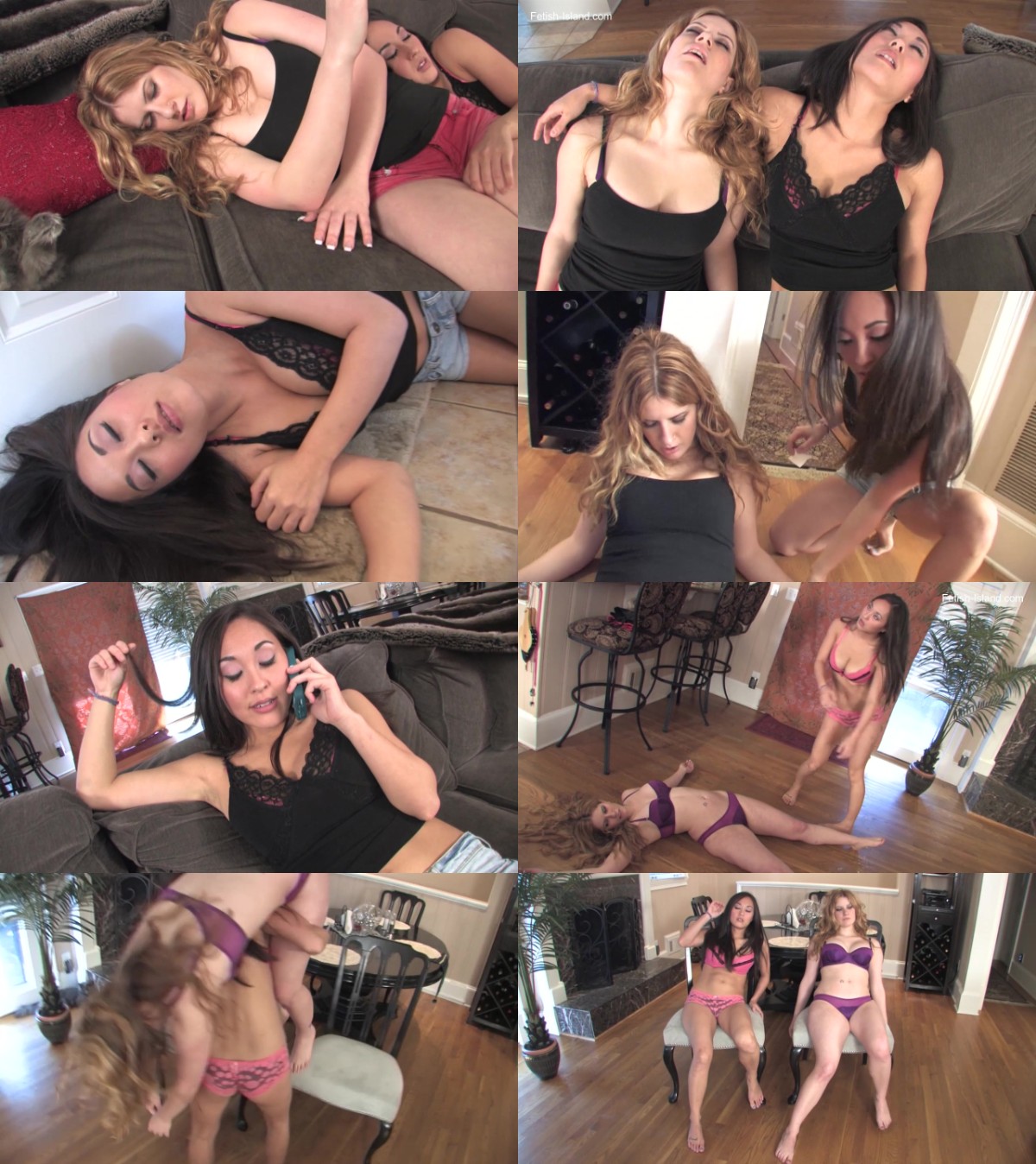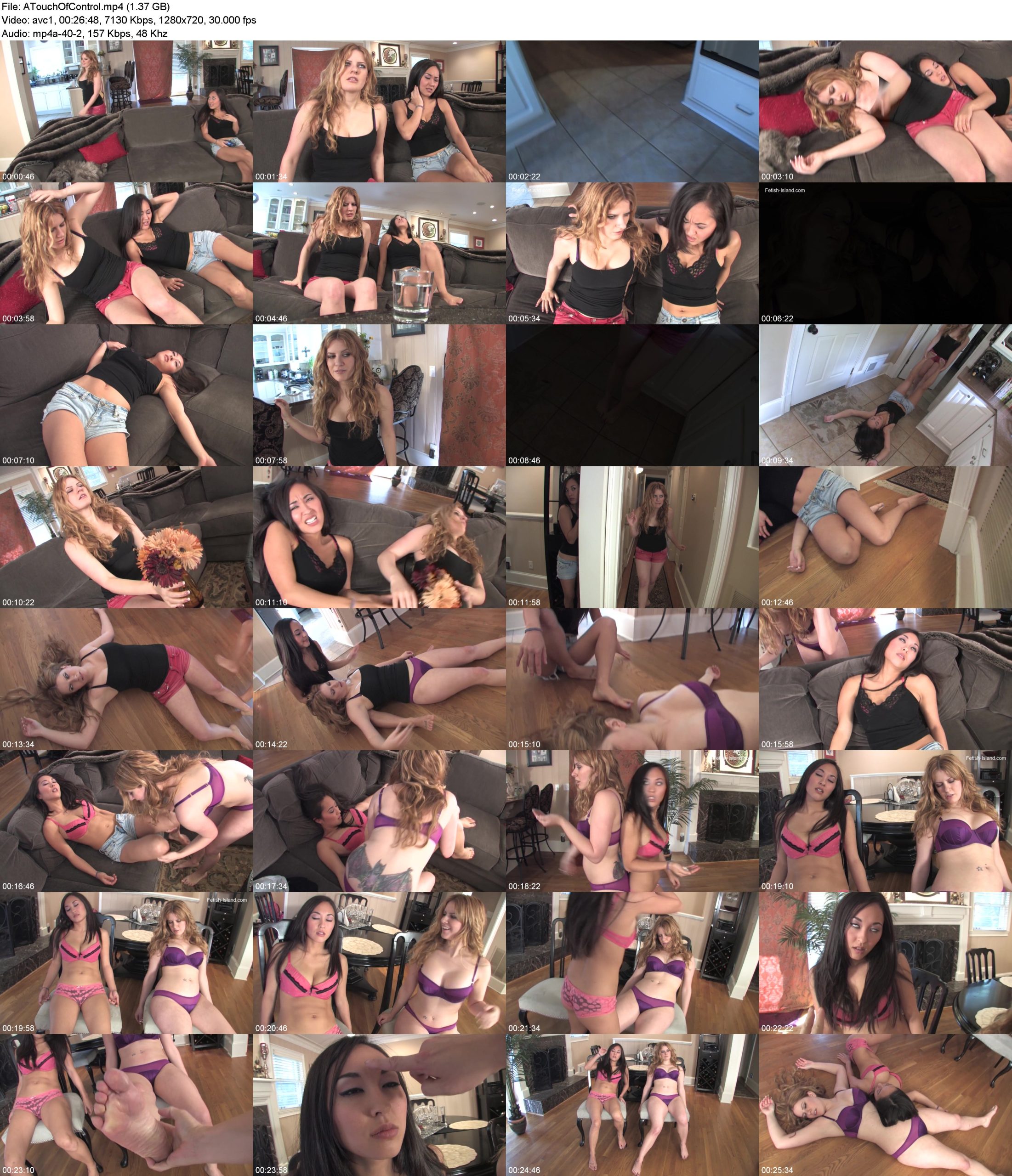 Starring Jacquelyn Velvets and Sumiko
This summer has been a real scorcher, and today has been the hottest one so far. When the AC went out this morning, Jacquelyn and Sumiko weren't sure they'd be able to make it through the day. Luckily, they found a recommendation for a repair tech who could make it out this afternoon, and it looks like cool refreshing air is back up and running.
But their relief quickly turns into terror as the newly "repaired" vents begin to emit sedative gas! As the girls lose control of their senses and collapse into one another, their erstwhile handyman breaks in and engages in his most dastardly hobby. Using the powers of a mysterious orb, he mesmerizes the girls and forces them to engage in his seductive knockout games.
Jacquelyn and Sumiko are helpless against his enchantment. They have no choice but to surrender to his demands, and they take turns ruthlessly rendering one another senseless. He even goes so far as to order them to pass out when they make physical contact!
Eventually, their tormenter tires of the pair and prepares himself to make his escape.
Will he remove the commands he has placed in their subconscious, or will the girls forever wilt at one another's touch?
This movie contains gassing KO, drugged drink KO, hypnosis, sleepy spray KOs, neck pinch KOs, sleepy sprayed flowers KO, chloroform pad KO, sleepy dust KO, touch KOs, dragging, over the shoulder carry, sleepy kissing, body piles, limp limb manipulation
tags:superheroine porn,superheroines fetish,superheroines adult movies,fantasy
Duration: 00:26:48 Resolution: 1280×720 Format: MPEG-4 Size: 1.37 GB