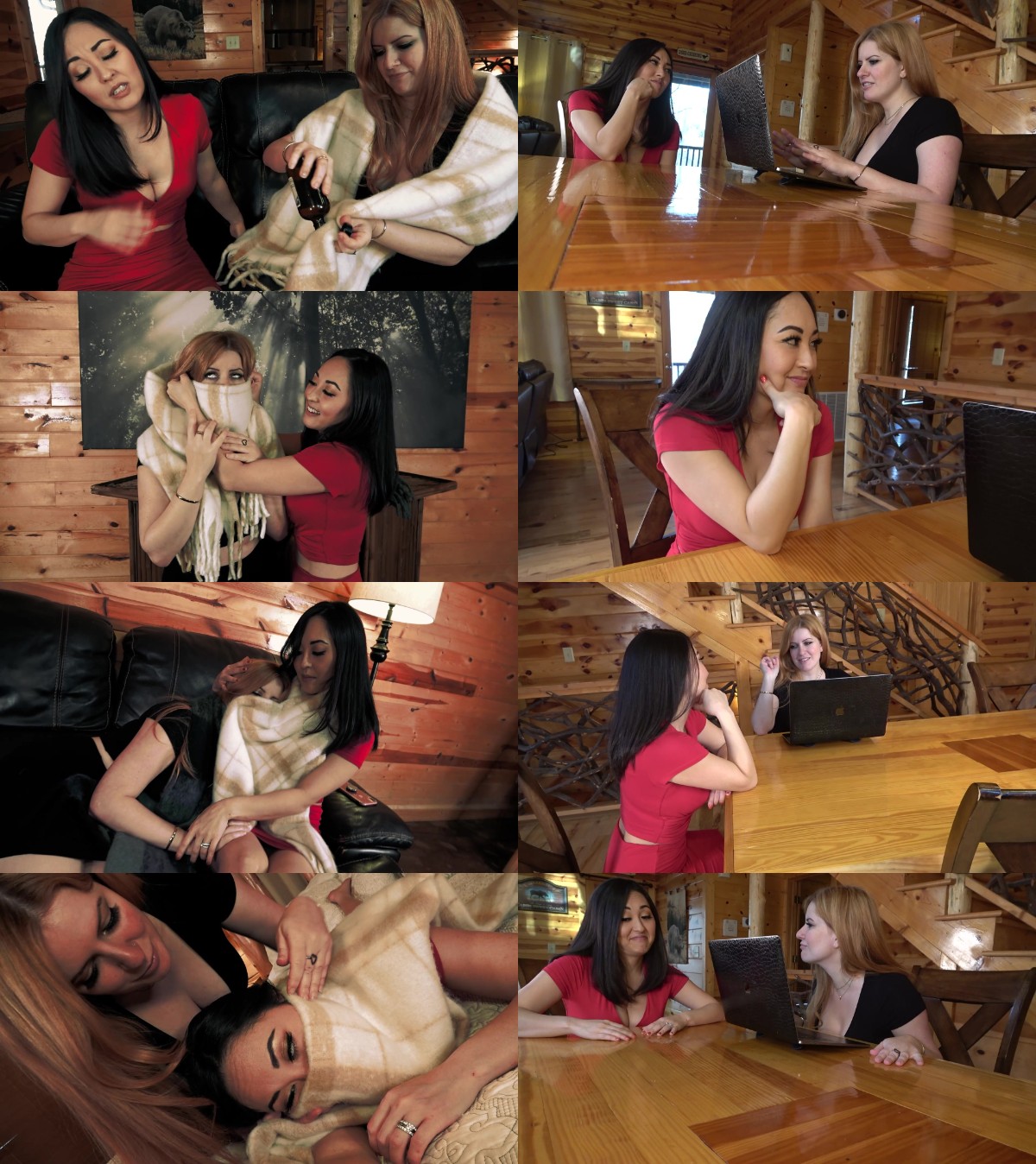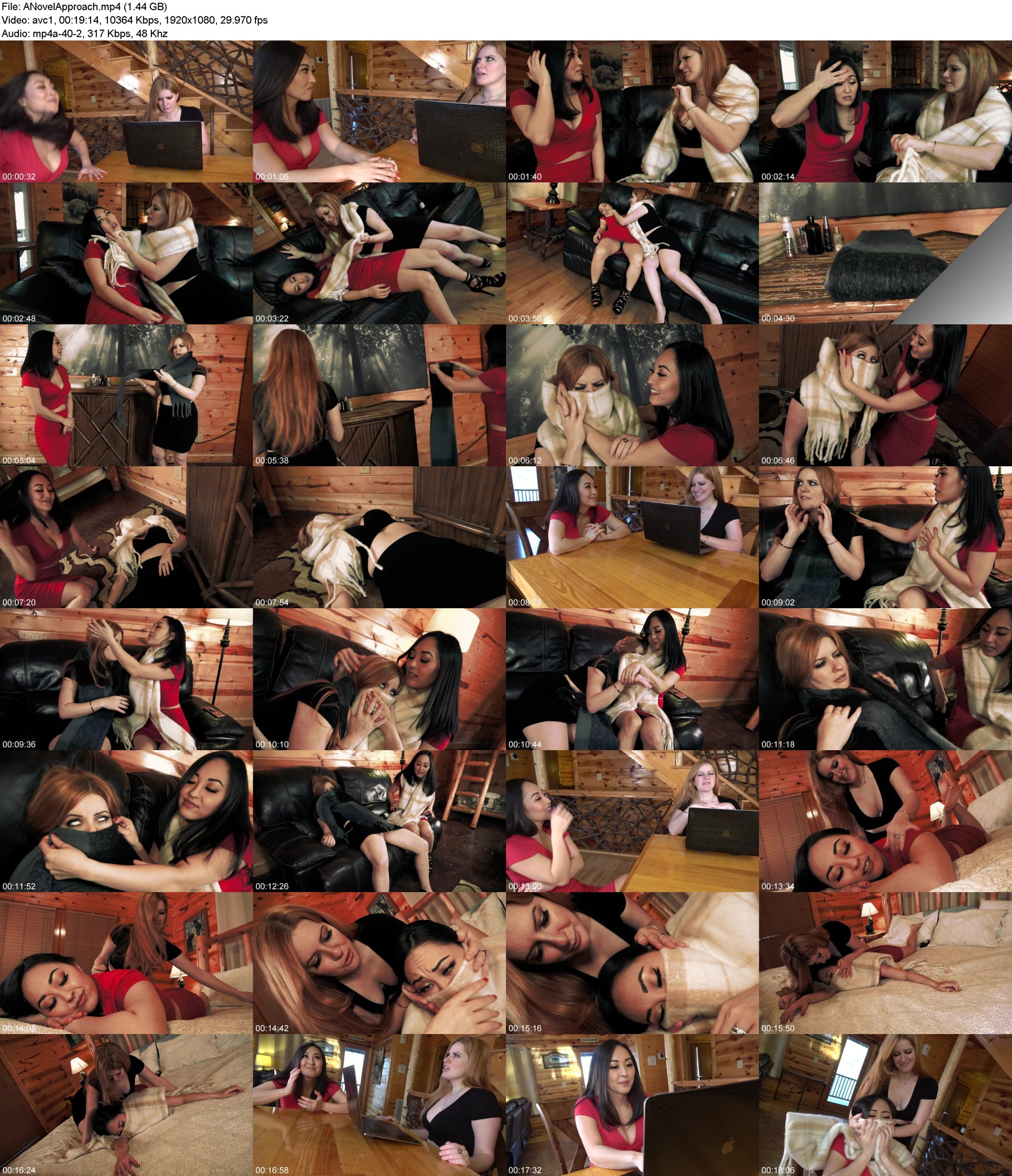 Starring Sumiko and Jacquelyn Velvets
Jacquelyn Velvets's new novel is finally almost done. If only she can figure out the endings to a few more scenes, her sexy spy thriller will be ready to go to the editor. Unfortunately, she's hung up on some finer points, and she really needs a bit of help to break through the block. Enter Sumiko, who dropped by for an evening out, but is more than willing to help!
Jacquelyn describes a few of the scenes to her, each involving chloroform KOs with big, fluffy fleece scarves. After a few scenes, Sumiko really gets into the narrative, adding her own suggestions that really turn the heat up a notch!
When Jacquelyn steps away for a second, though, Sumiko commits a cardinal sin.she slides the laptop over and starts writing herself! Will Jacquelyn be happy to allow such a transgression, or will truth mirror fiction when she returns?
This movie contains multiple chloro KOs using scarves, rag dolling
tags:superheroines fetish,superheroine porn,humiliation,superheroines adult movies,fantasy,lezdom,lesbian domination,catfight,submission limp
Duration: 00:19:14 Resolution: 1920×1080 Format: MPEG-4 Size: 1.44 GB