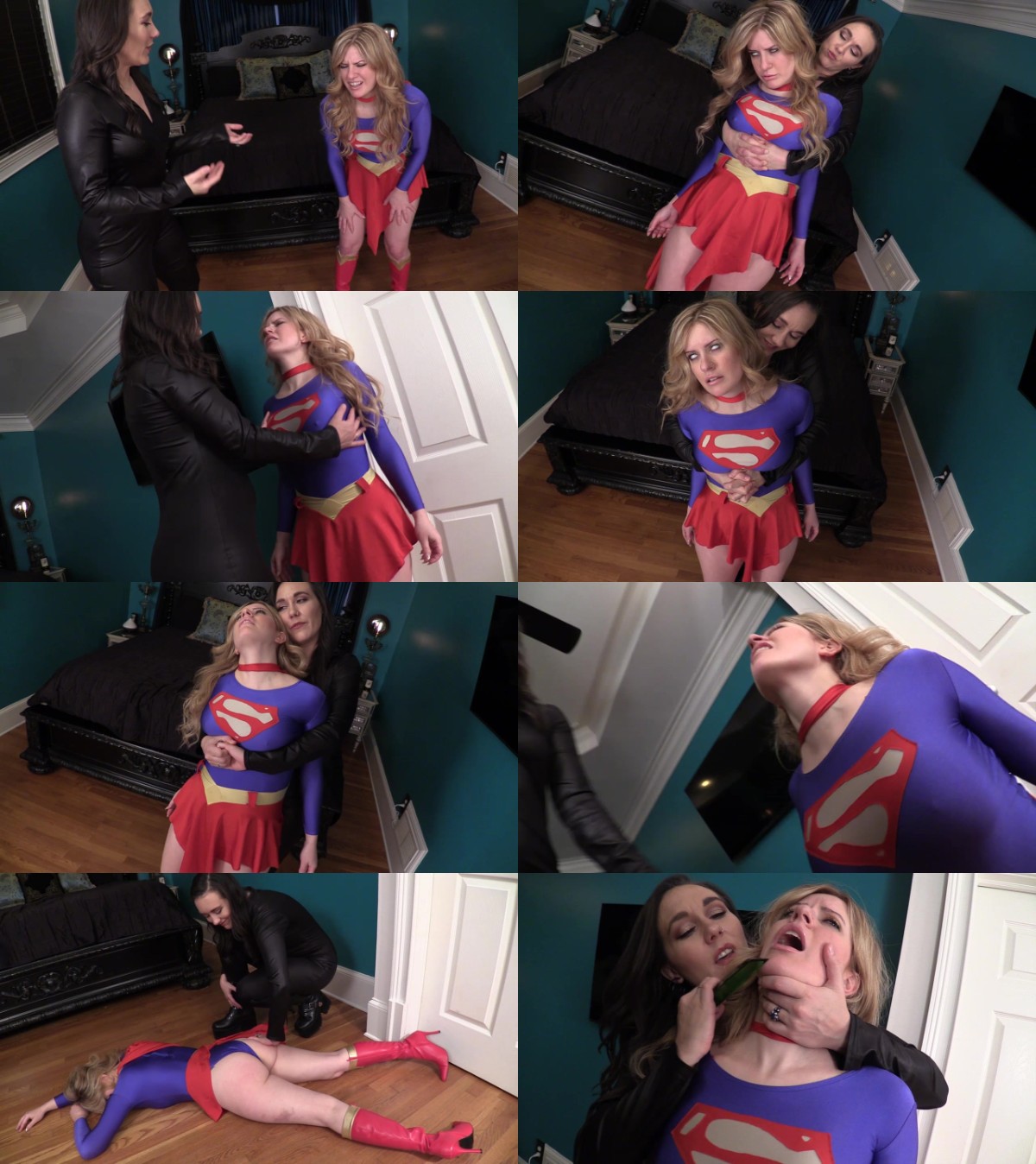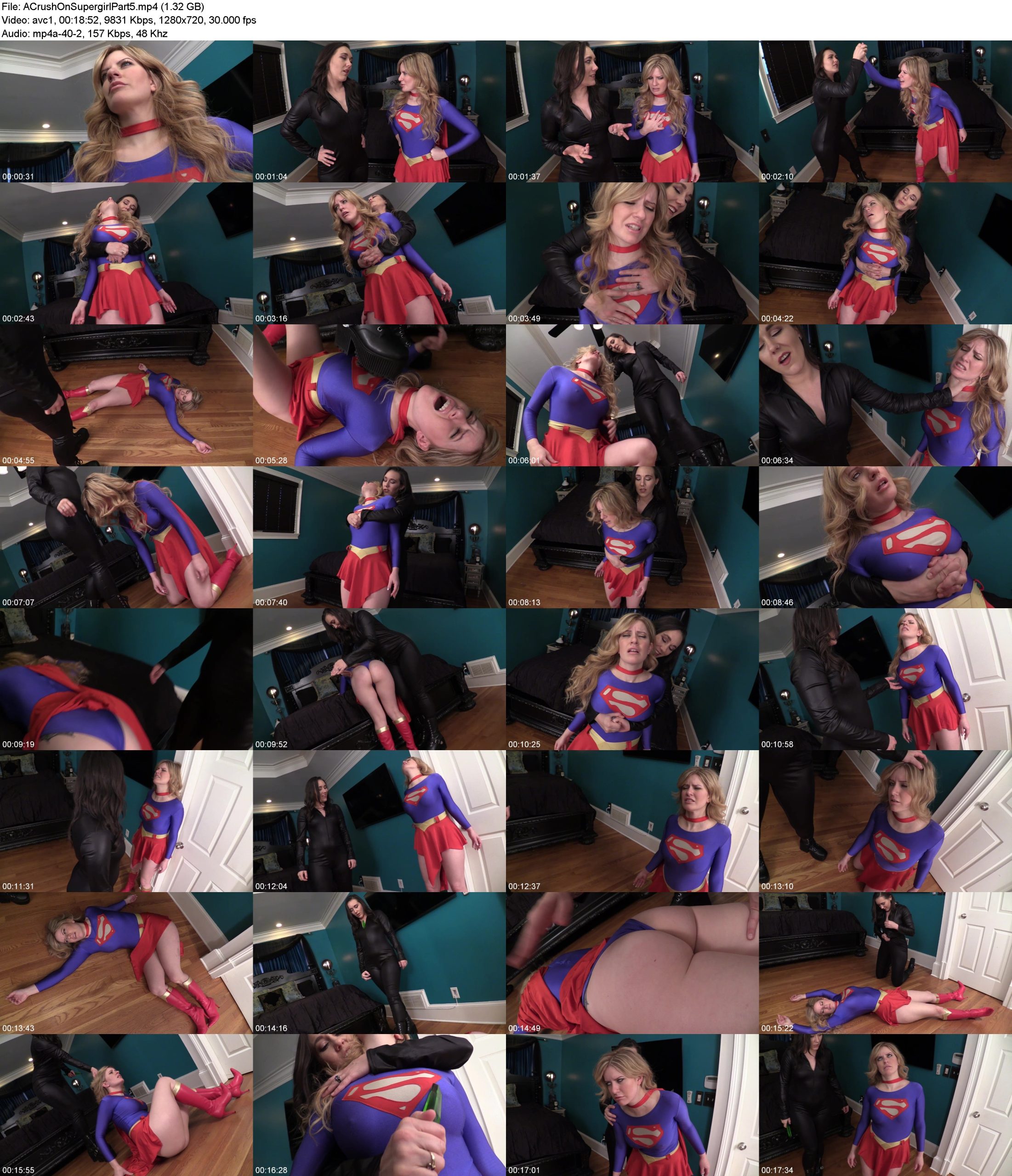 Starring Jacquelyn Velvets and Sinn Sage
The villainous Sinn Sage is at it again! This time, she's caused so much commotion that the Girl of Steel herself has seen fit to get involved. Supergirl has a lot to do tonight, but she knows that the mortal Mrs. Sage is no match for a tried and true superheroine. Supergirl is pretty sure she can swoop into Sinn's seductive hideout, vanquish the villainess, and be back to her normal schedule in no time at all.
Unfortunately for her, her nemesis has other plans altogether.
She may not have the powers of the Justice League at her disposal, but Sinn Sage is nonetheless a dangerous predator, and Supergirl is flying right into her meticulously planned trap. As the Girl of Steel confronts Sinn, and prepares to take the naughty ne'er do well down, she quickly realizes that she's been reckless in underestimating this foe. The room fills with invisible Kryptonite gas, and Supergirl finds herself completely at her enemy's mercy.
But mercy has never been Sinn's forte, and she has all kinds of delicious plans for the evening's festivities.
This movie contains multiple bearhug KOs, foot crushing, hair pulling, breast grabbing, belly punching, spanking, chest pressing, kryptonite back stabbing KO
tags:superheroine porn,superheroines fetish,superheroines adult movies,fantasy,lezdom,lesbian domination,catfight,humiliation,overpowered,supergirl
Duration: 00:18:52 Resolution: 1280×720 Format: MPEG-4 Size: 1.32 GB