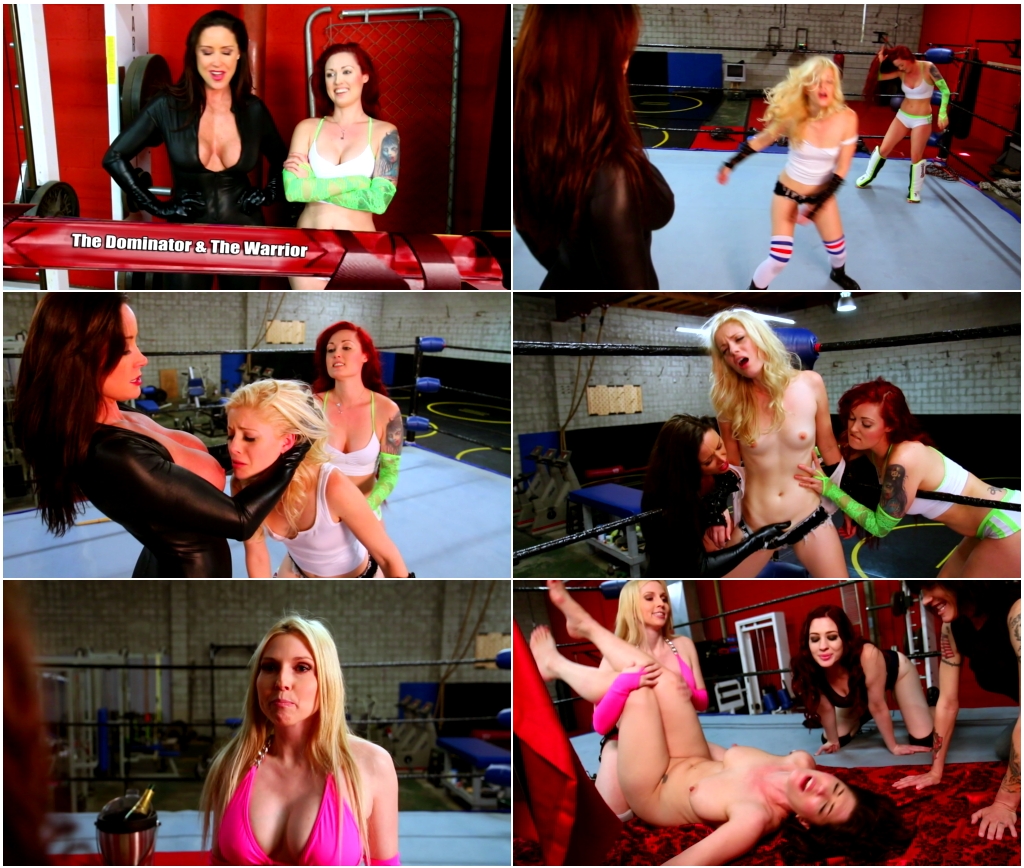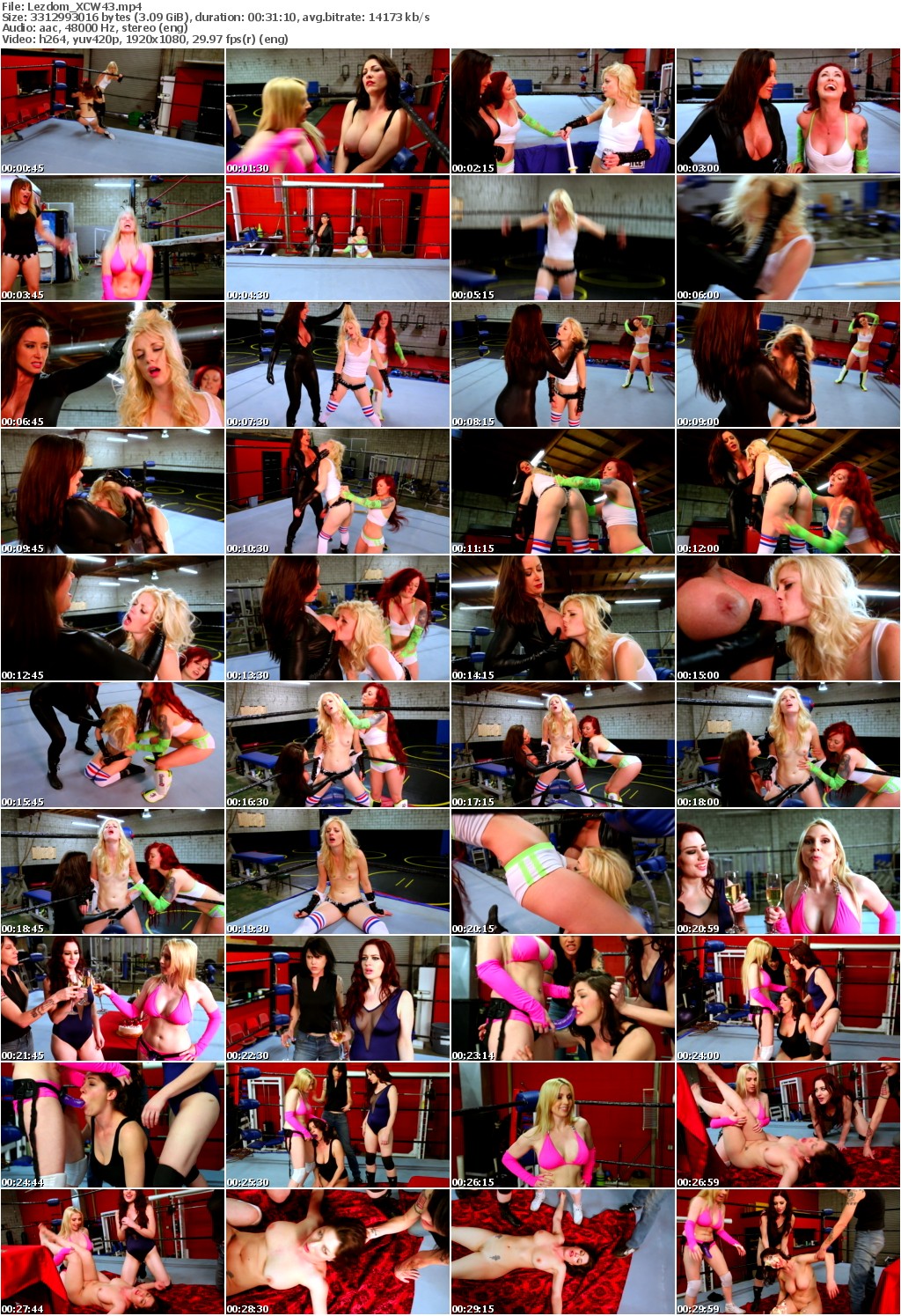 In previous weeks we've seen Karlie "The Bitch" Montana turned into Annie Gunn's SEX SLAVE–but does this mean that her tag team partner, Charlotte "Ice Cold" Stokely, is now on her own in their battle against The Dominator and The Warrior??
It looks like that is indeed the case, but that doesn't faze the brash young Stokely, who agrees to fight BOTH Warrior and Dominator in a no-disqualification, no referee, I QUIT match!
Needless to say, Stokely is no match for TWO of the toughest heels in XCW history, and the two bad girls proceed to prove the point by subjecting Stokely to one of the worst and most one-sided beatdowns ever seen in an X Club ring! Stokely is beaten up, rendered helpless, forced to pleasure her opponents, and is generally humiliated from start to finish!
Also in recent weeks, we've seen the Mean Girls reduce the former two-time XCW champion, GI Jewell, into a beat-up, weak, defenseless punching bag! Yet the Mean Girls don't appear to be done with Jewell, as tonight they are planning a special "Retirement Party" for the former champion! This can't possibly end well for GI Jewell!!! Will she take the bait and come to the ring, right into the Mean Girls' trap??
Included in this HOT and exciting episode:
Wrestling, brawling, low blows, wedgies, spanking, face punching, forearms, cleavage clench, unwilling breast kissing, unwilling orgasms, made to give oral pleasure, heart punches, rag doll, unwilling oral on a strapon, strapon ravishing (softcore), stripping, fondling, kissing, cake smashed in face, and much more!!!
Starring Charlotte Stokely, Kymberly Jane, Christina Carter, Christie Stevens, Jessica Ryan, Melissa Jacobs, Cadence St. John, and Ela Darling!
tags:catfight,cat fight,lesbian domination,lezdom,female wrestling,Scissors,humiliation,submission,forced orgasm,female fighting,ring wrestling,facesitting,prostylefantasies,prostyle fantasies,spanking,big tits,strapon,strap-on
Info :
Size : 3.09 GiB
Duration : 00:31:10
Resolution : h264, yuv420p, 1920×1080, 29.97 fps(r) (eng)
Format : MP4