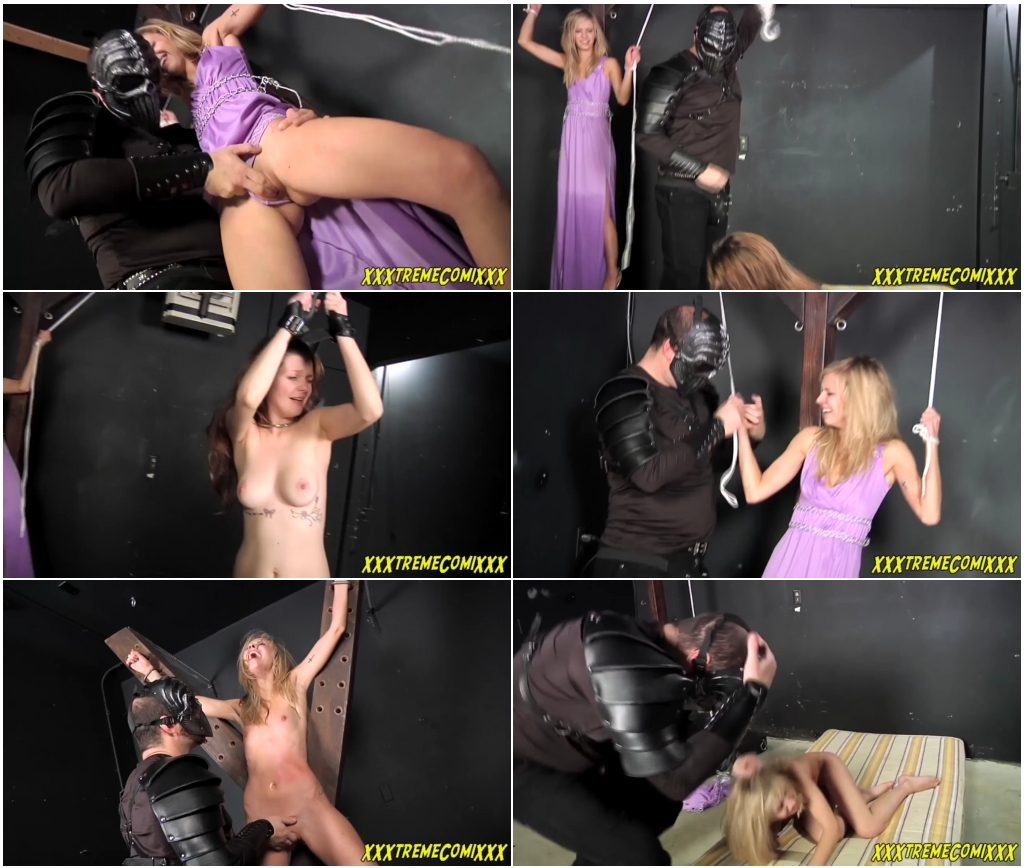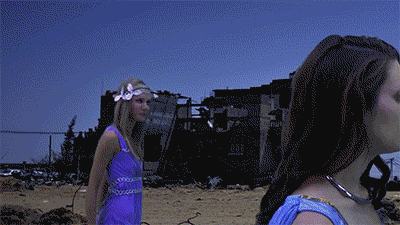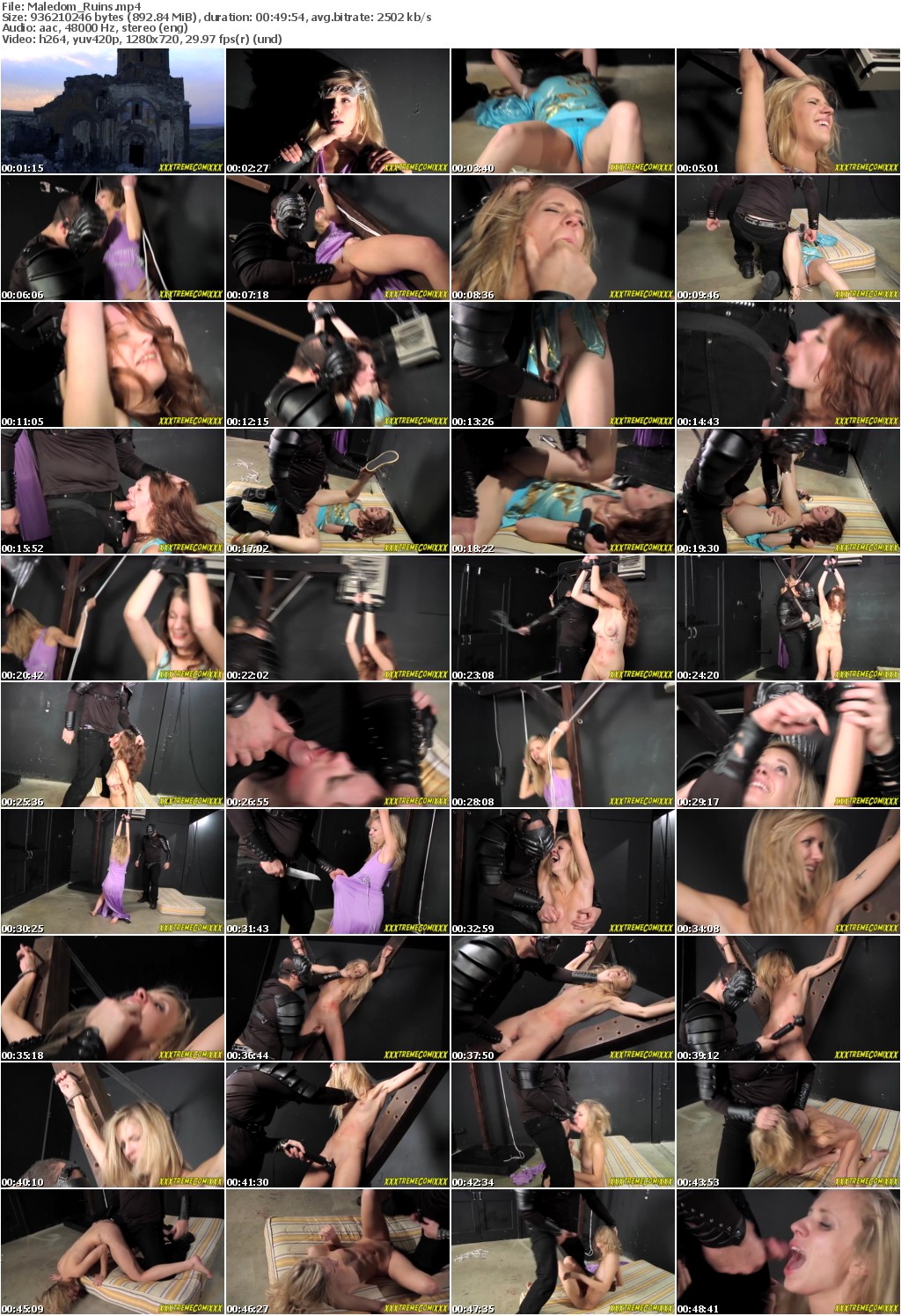 The Princess is frolicking with her bodyguard out in the Ruins. Her bodyguard warns her that this area is dangerous and a number of people have disappeared. She heads towards an abandoned building, curious as to what is inside.
As they enter the dark and mysterious building they are attacked by a Road Warrior! He knocks out the bodyguard and raises the Princess up off the ground, choking her until she falls asleep.
When they awake they have their hands bound together with rope and are being led into a dungeon. The Road Warrior hits them and beats them mercilessly, never satisfied. The two women scream as they plead for help and release. The Road Warrior strings the Princess a T-frame, fondling her and choking her with a few fingers down her throat. He forces her to watch as he works over her faithful bodyguard as he fingers her and makes her suck his throbbing wasteland cock.
He throws her on a bed and begins fucking her pussy hard and fast as she screams in terror and pleasure. He strings her in the air and beats her body with a whip, causing terrible bruises all over. He throws her back on the bed a gag her with his cock.
Satisfied, he drags her away to play with her another day.
Now its the Princess turn. He props her above the floor with her arms secured as he rubs her pussy and squeezes her nipples hard. Over to an X-frame platform he fingers her with his hand and a clear dildo until she cums. He turns to a vibrator next, forcing her to orgasm over and over again. He takes her to the bed where he forces her to suck his cock and ride his engorged dick.
After he is finished satisfying himself he needs to get rid of the Princess and leads her deeper into his lair.
Fetish Elements:Explicit Sexual Content, Superheroines, Costumes, Roleplay, Punching, Beating, Whip, Axe, Rope, Bind, X, T, Bruising, Bruise, Screaming, Crying, Stripping, Blow Job, Gagging, Deep Throat, Vibrator, Cumming, Punching, Handcuffs
Tags:Maledom,Male Domination,superheroine,superheroines,Humiliation,Mixed Wrestling,Submission,froced orgasm,super hero, super heroines,bdsm,bondage
Info :
Size: 892.84 MiB
Duration: 00:49:54
Resolution : h264, yuv420p, 1280×720, 29.97 fps(r) (und)
Format: MP4
Download – Maledom_Ruins.part1.rar
Download – Maledom_Ruins.part2.rar
Download – Maledom_Ruins.part3.rar