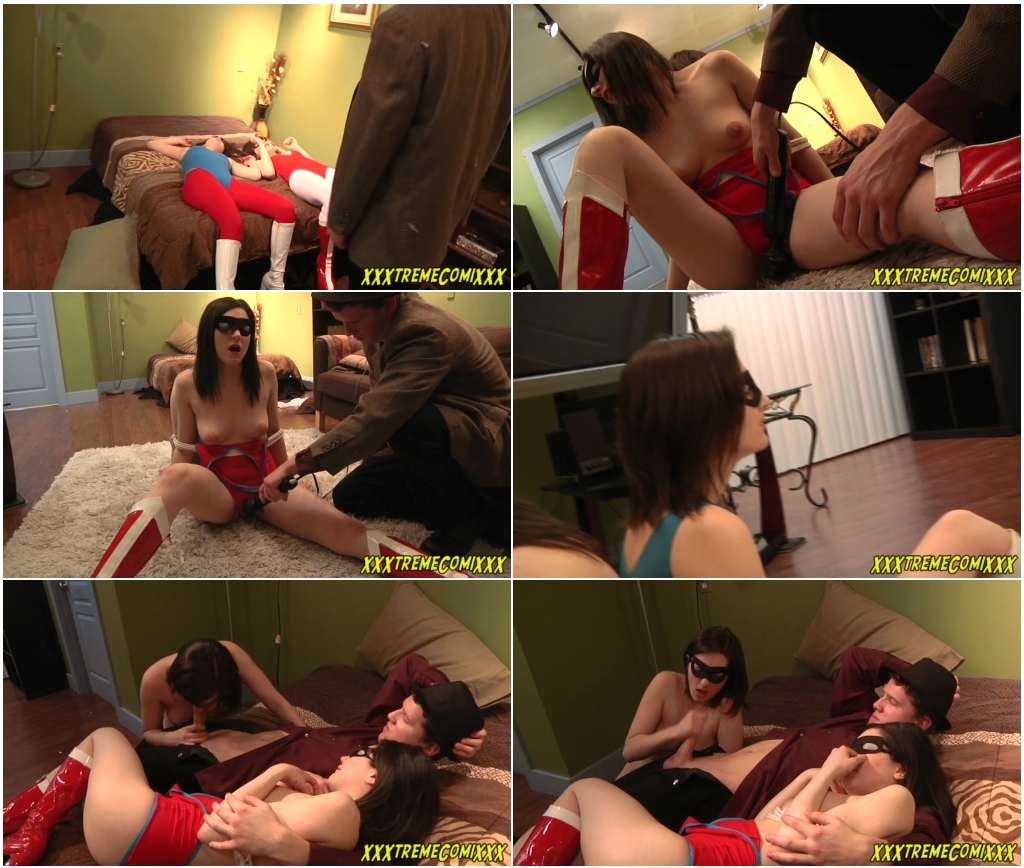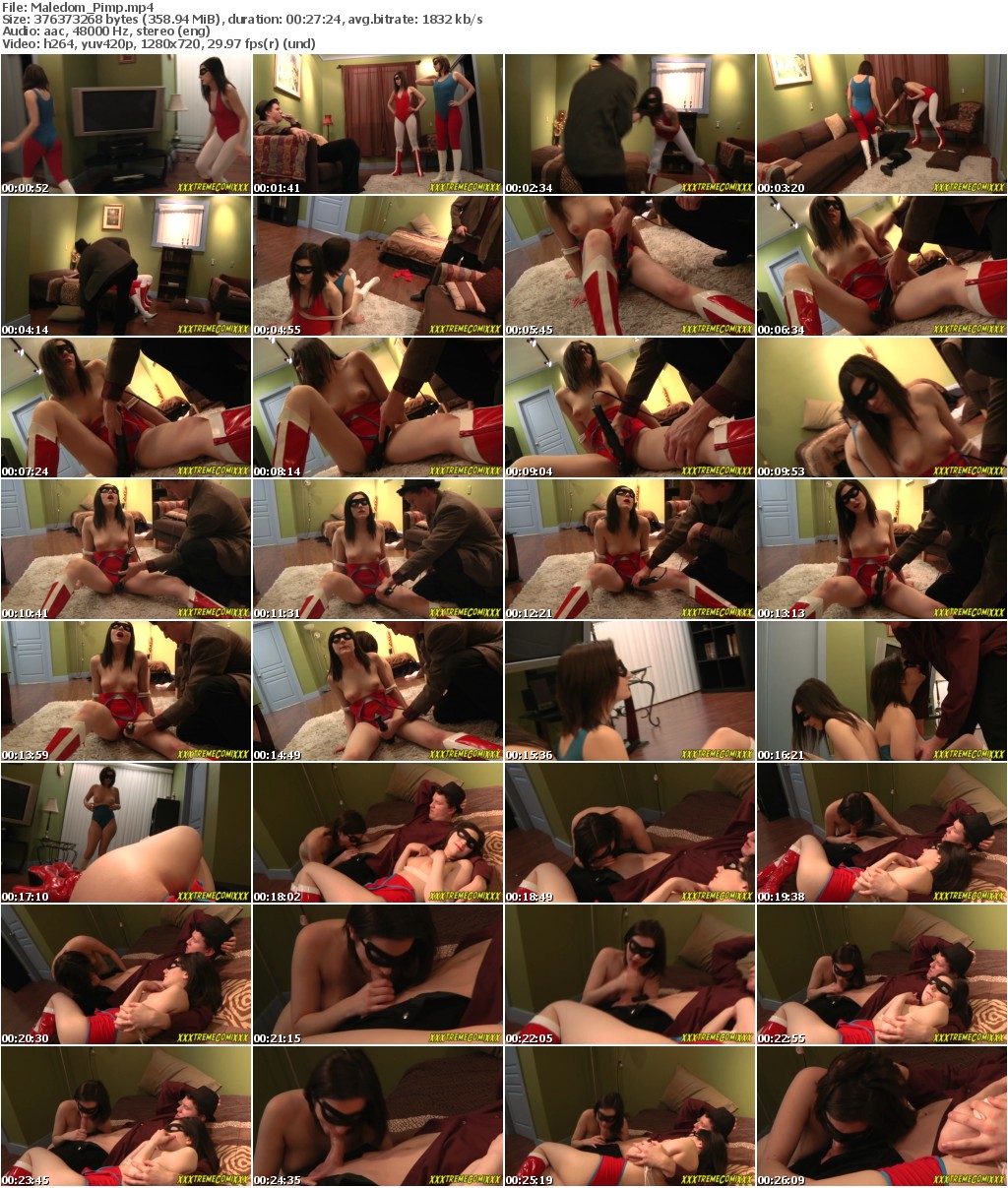 Starring Tegan Mohr, Victoria Verve and Lucky
Tegan and Victoria are two heroines out to stomp out all crime and injustice. Their first stop is notorious gangster Pimp C, a thug and a threat to all that is good and just in the world.
They break into his penthouse and hide in his closet, waiting for him to come home. When he arrives, they jump out of the closet and attack, he takes their hits and throws some of his own, eventually finishing the girls off.
He ties them up back to back and takes their tops down. He pulls out a powerful vibrator and starts to rub it on Victoria's pussy. He grinds it on her long and hard, bringing her to a massive orgasm, but he isn't finished, he presses it to her pussy longer making her beg him to take it off.
Tegan pleads with him, offering herself to him if he'd leave her friend alone.
Pimp C pulls out his cock and tells her to suck it for their freedom, he unties Tegan and tells her to strip for him, then has her suck his cock while he holds on to Victoria.
Tegan sucks his cock, taking it deep in her mouth, causing her to drool, he pounds her face until he cums deep inside of her mouth
Fetish Elements: Super Heroine, Explicit Sexual Content, Super Villain, Beating, Forced Orgasms, Bondage, Vibrators, Blow Job, Damsel In Distress
Tags:Maledom,Male Domination,superheroine,superheroines,Humiliation,storylline,story line,Mixed Wrestling,mixed fight,Submission,froced orgasm,super hero, super heroines,superheroines porn,superheroines adult movies,hitachi,Tegan Mohr,Victoria Verve
Info :
Size : 358.94 MiB
Duration : 00:27:24
Resolution : h264, yuv420p, 1280×720, 29.97 fps(r) (und)
Format : MP4